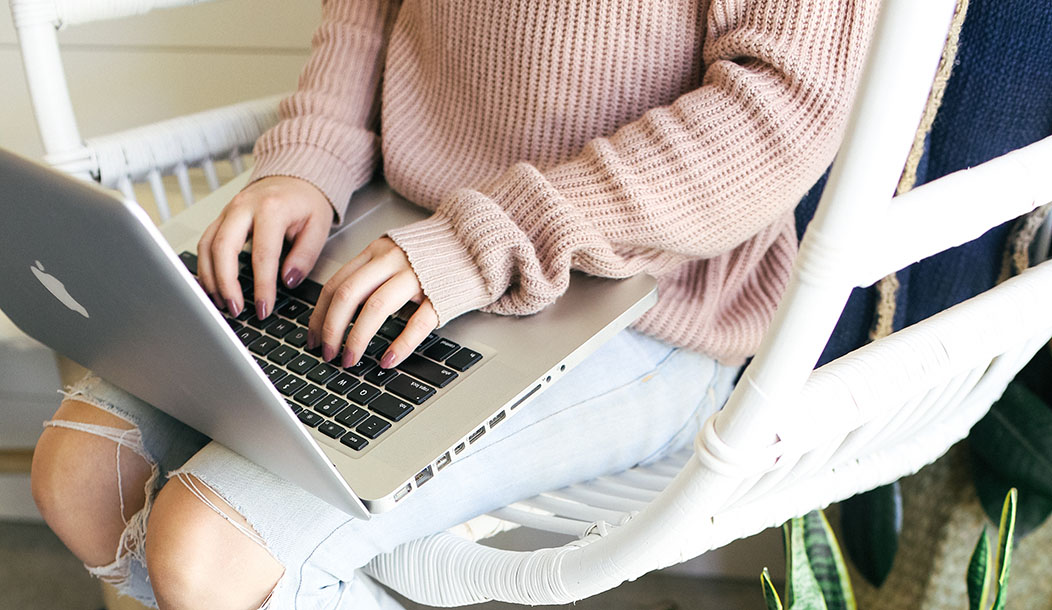 Why Do Instagram Analytics Matter?
Instagram marketing is rapidly becoming one of the top channels for emerging fashion brands to build a name for themselves. Increasingly useful features like shoppable tags in your posts and stories have made the app even more functional.
You probably already know that Instagram is a great way to introduce your fashion brand to an engaged audience, but how well do you understand the right metrics to measure on Instagram? How do you decipher all the analytics from Instagram Insights or other social tools you're using?
In this article, we're going to give you an introductory course in Instagram analytics. We want you to be able to look at the Insights in the app to know what your audience looks like, how often people click on your profile link, and how people are discovering your page.
The reason it's important to understand these analytics is that you can make educated decisions about your marketing (and your business as a whole) with better data! For example, you might realize that the majority of your audience is on Instagram in the morning, and you should be posting more regularly then. In addition, understanding these analytics will make you more sophisticated at selecting the right influencers to work with, if you're doing influencer marketing. As a whole, Instagram analytics just makes your marketing more efficient and more effective.
Let's get started!
Setting Up Instagram Insights
To start, you'll need to make sure you have a business profile on Instagram so you can get access to your Instagram Insights. There is a whole host of other reasons that a business profile is better for your fashion startup. For example, adding a contact button to your profile and running Instagram ads are two clear benefits.
Once you've got that set up, click on the upper right-hand menu from your Instagram profile (or just swipe left from your Instagram profile), and select "Insights." Instagram Insights is split into "Activity," "Content," and "Audience," which will cover most of the bases in terms of high-level analytics for your feed and stories.  You'll see these three tabs of data once you open it up, which we'll dive into below.
Understanding your Activity Tab
In your Activity tab, you'll find data about what people are doing on your page. Activity shows how people are showing interest and intent with your business (by viewing your profile page and clicking on your profile link) as well as how many people are discovering your posts.
Here's a helpful tip when it comes to understanding two of the key metrics in your Activity tab, Impressions vs. Reach. Impressions counts how many times your post has been seen, and Reach counts the number of people who have seen your post. Your Impressions should be higher than Reach because the same person might see your post multiple times.
While these metrics are pretty simple, Instagram does a great job of highlighting what you need to pay attention to: growth rates and change over time. While having a high volume of impressions is great, you want to keep an eye on how that is growing day over day, week over week.
Once you start to get familiar with these, you'll start to notice trends. For example, your website clicks might go up on certain days of the week, or when you post certain types of content like a Winter Sale or an interesting blog post about your manufacturing process. Take note of these insights so you can use them to your advantage!
Understanding your Content Tab
Your Content tab shows all of the feed posts, stories, and promoted posts that you've shared. You can filter these by selecting "See all" and adjusting the filter for types of content, metric, and time frame. Here are a few suggested filters to take a look at:
If you want to see how video drives website views, filter your posts by Video and Website Clicks over the last year. Then compare those numbers to Website Clicks of your posts overall. If you're seeing much higher click-through on videos, you may want to think about investing more into videos like styling how-tos, fashion shows, interviews, etc.

If you want to see which of your posts are getting the most saves, set your filter to All posts and Saves. You might see that, for example, your red dress is getting bookmarked the most, every time you post a photo or video of it. It's clearly standing out in your audience's feeds, so you may want to explore additional marketing for it!
The Promotions section of your Content tab is also a great way to get a quick look at all of the Instagram ads that you have running, and how they're performing.
Understanding your Audience Tab
Finally, your Audience tab will tell you who your followers really are. It includes their geography by city and country, which will be particularly helpful when you're running ads and looking for the right demo to target. You might also want to check this out if you're thinking about doing a pop-up shop in one of your top cities. It also includes age range and gender, which are helpful for advertising purposes too.
I'd recommend comparing your audience analytics on Instagram to those on Facebook and Google Analytics. You might find that they're not exactly the same (which isn't a bad thing). For example, your audience might be younger on Instagram, so they'll respond better to posts with different messaging. They might be interested in different clothing items than your Facebook audience. Having multiple social channels means you have the opportunity to reach slightly different audiences.
Your Audience tab also includes one of my favorite sections: Followers. This lays out when your followers are looking at Instagram, by hours of the day and days of the week. This can really help you drive your editorial calendar and even your promotions calendar. Post your content when your followers are online, and launch new clothing lines (or sales) on days you know they're particularly active so they won't miss it!
—
Have you found any really interesting insights by looking at your analytics on Instagram? We'd love to hear about how it has affected your marketing efforts!