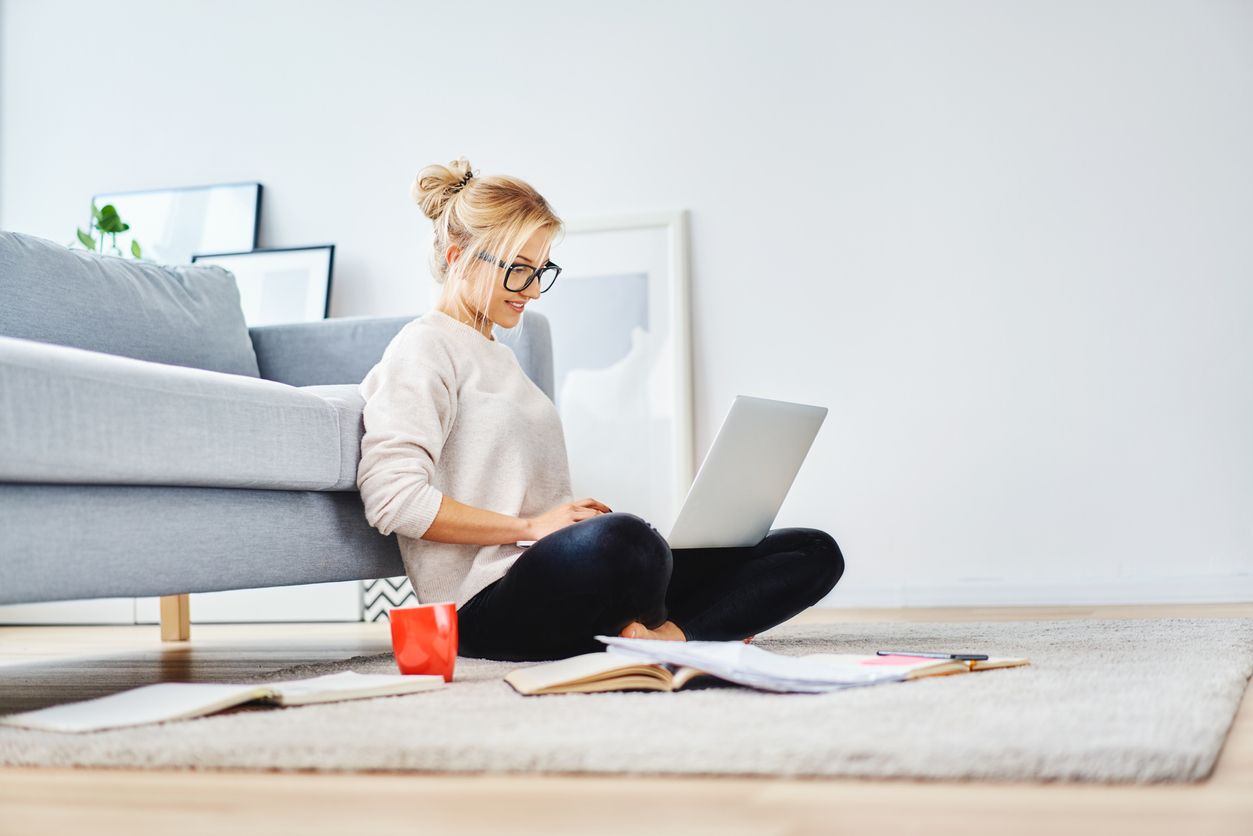 It's halfway through 2019 now. If you don't have a website for your fashion business, chances are you're missing out on valuable revenue and traffic. Gone are the days where social media alone is enough of a digital presence for a growing business. 
But the process of creating and launching a fashion website can be daunting. Even on a "simple" Squarespace or Shopify site, the decisions stack up faster than you can click. Navigation choices, header images, content, designs, blogging . . . you get the picture. It's a big undertaking. 
So, in order to relieve some of that pressure in the days or weeks before you launch your website, we've created an ultimate checklist of items you need to cross off before publishing. 
From the essential pages needed on your website to a few technical points that may not be on your radar, this post covers it all! Be sure to bookmark it as a reference while building your fashion website.
Essential Pages For Your Fashion Website 
Even if you're using a theme or a pre-packaged design from a CMS, you'll still run across the decision of how many pages to add to your website and your navigation. 
These are the essential pages for a fashion label's website. Even if you're not ready to start selling your products online, starting with these main pages will put you well on your way to building out a full e-commerce site in the future. 
Home
Everyone knows you need a home page but many people stop there. A single page website is called a landing page.  Although this is an easy solution for a website, landing pages typically don't do well in Google searches because there's not enough information on them. Landing pages can (and should!) still be used, but you also need a full website.
Create a homepage that will draw your visitors to additional pages on your website. Use content blocks, buttons, and clever marketing text. This helps visitors easily navigate from the home page to a page that will convert them into customers. 
Pro Tip: Make sure the logo on your website is clickable and takes your visitors back to your home page no matter where they are on your site. 
Contact 
Your contact page is likely going to be one of the least visited pages on your website, but it is still an essential page to include. Make sure your business information is up-to-date. You'll want to include information such as a business email address  (or a form people can fill out), your location, and phone number (only if you actually have the capacity to respond to all phone calls). 
About / Mission / Philosophy
Share a little sneak peek into why you're doing what you're doing. Is your fashion label sustainable? Do some of your profits support a meaningful cause? Did you find your fashion calling later in life and switch careers? 
These details help build a loyal consumer base and provide a great location for inserting organic keywords to support your SEO efforts. 
FAQ 
We put this on the list of essential website pages for two reasons: 1. It's an excellent place to organically place those keywords (and Google loves Q and A pages) 2. You're going to get the same questions over and over. Why not save yourself some time and put them in one place on the website? 
Add in content such as where you're located, how to shop your merchandise, shipping details, and even how often you plan on launching new products. 
Products 
Even if you're not planning on launching your website as an e-commerce site, it's always a good idea to give your audience a taste of your designs and styles. Share collections, editorial images, mood boards, swatches, concepts, and designs with plenty of information on where and how they can purchase the items. 
Before You Launch the Site, Review These Items 
Is your site mobile friendly? 
Don't worry. Most of the themes and templates for Squarespace, Shopify, and WordPress are designed for a mobile experience, but since Google will negatively rank you if your site is not mobile optimized it's best to double-check! 
Are all the links and buttons on your website pointing to another page? 
It's easy to add a button or a link to your website without adding in the destination link. Comb through every page before you launch and make sure your buttons and links are not dead ones. Not only will those errors frustrate your visitors, but it also can have a negative impact on your rank in search engines. 
Review your content for grammar and spelling errors 
I've seen it before and I'll see it again: misspellings and poor grammar on marketing and e-commerce websites. Utilize that spell check, grammar helper, or any other program you need to keep your copy free from obvious errors. Consider hiring a proofreader if needed.
Purchasing a security certificate is common when you set up a hosting package through Bluehost, GoDaddy, or other sites but do a double check to make sure you have one. 
Websites that are not secure are being penalized by Google and users are warned not to visit inside browsers like Chrome. 
Create a Google Analytics profile 
It's a simple task. Visit Google Analytics, copy the code snippet, place it on your website and start tracking your visitors from the very moment your website goes live. 
Google Analytics is the best and most reliable way to track website data and will almost always give you an accurate picture of what is happening on your website. 
With a brand new website, you're going to have a climb ahead of you to become visible online. But a solid SEO strategy will put you ahead of the game and help you climb the ranks in Google. 
Here are a few things to know: 
Find your top 5 website keywords and make sure they're integrated organically into the content of your site.

Start finding publications, bloggers, and other industry sites that will share the link to your website. That's called a backlink and it's very important! 

Fill in your meta descriptions and page titles so Google knows exactly what your pages are about. 

Run a speed test (free at Pingdom.com) to make sure your site is as fast as it can be. 
And there you have it – the ultimate checklist for launching a fashion website in 2019! It may sound complicated, but if you take it step-by-step and remain diligent about creating the best looking and functioning fashion website you can, it'll be launched in no time.