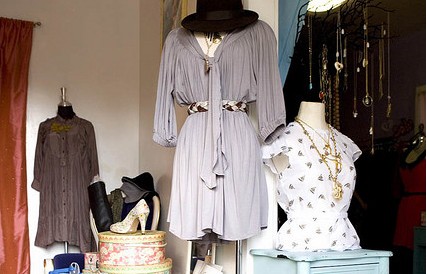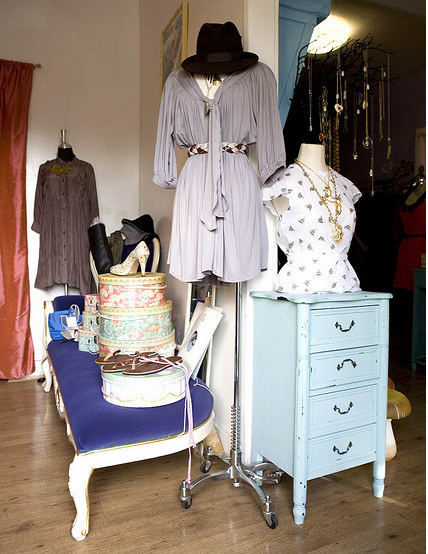 Let's face it.  As designers, one of the biggest thrills out there is to be walking down the street and seeing a stylista looking and feeling great in one of your designs.  I mean, isn't this the goal?  Sure, but it's also one of the most difficult aspects of what we do, right?
So, besides getting stores to carry our work (which is great in its own right),  how do we get our stuff out there?  Well, one way I have found to do this is through stylists.  Now, calm down, I'm not saying to need to track down Rachel Zoe's contact info and bombard her with countless emails. That's not going to get you anything but a restraining order.  I am simply suggesting you do some homework and search out more attainable professional stylists.
I think people tend to believe that stylists are celebrities within their own right and are just as impossible to get in touch with as the actors themselves.  In some cases this is true but not always.  There are plenty of down to earth people who are hired by non-famous, while still wealthy, individuals who want to make sure that they always look good.  They work as personal style consultants and love to introduce their clients to emerging designers in a time when fashion seems to be moving in the direction of individuality. Stylist now, more than ever, are expected to find what's new and different.  Their clients want items that their friends don't have but will envy.  This presents a fantastic opportunity for emerging designers who are not currently being sold in multiple stores all over the country (although that's not a bad goal either!).
So set aside some time to spend on platforms like LinkedIn, Facebook, and Twitter.  Search for active professional stylists and connect with them.  Send them a quick note introducing yourself and sharing a link to your site. Through your updates and posts they will learn more about you and, if they like what they see, they will share your work with their clients.  If the opportunity presents itself, offer to show them your line in person and remember to send them special invitations to any trunk shows are are taking part in. Whatever you do, don't be too pushy.  Allow them to get to know your work at their own pace and you may be surprised by their interest and willingness to promote you.
And don't forget, these individuals often freelance for photo shoots, magazines, and movie sets.  Before you know it, your work may be hitting the big screen. Fingers crossed!
Are you a Professional Stylist?  How do you search out new fashions for your clients?  We would love to hear your feedback.
Photo Credit: Yuka Yoshi Flickr