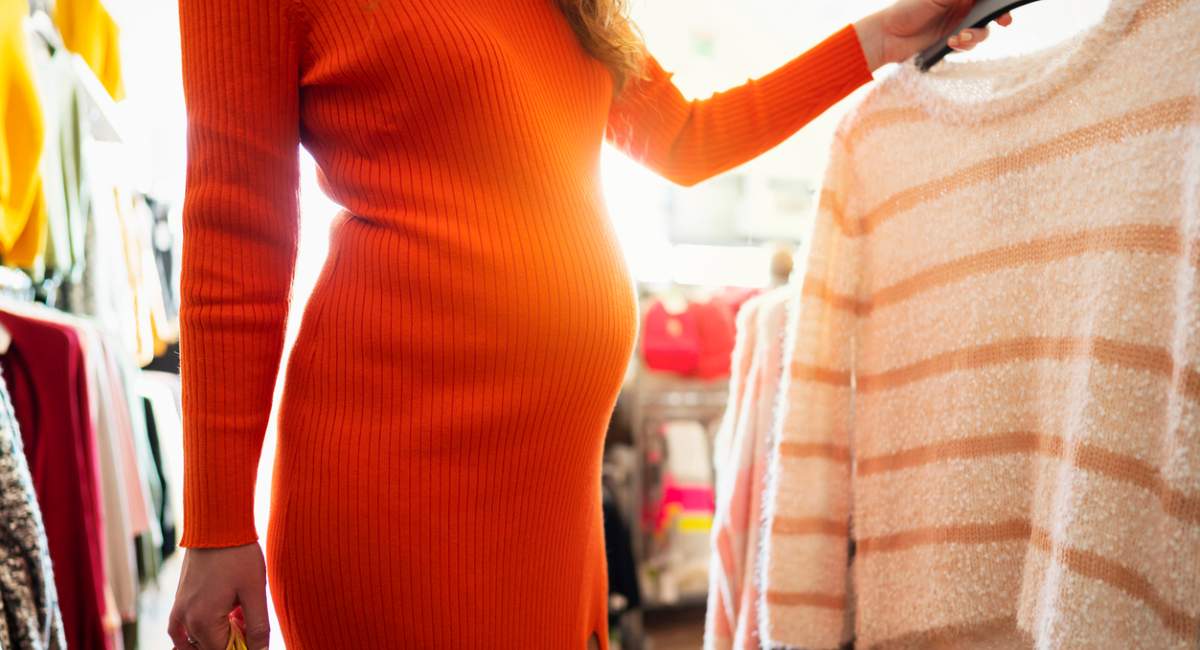 Designing and marketing maternity clothing has its challenges, but launching a new maternity clothing line can also be a rewarding choice for your fashion brand. According to Grand View Research, the global maternity clothing market is projected to continue expanding due to more pregnant people working and an increasing interest in maternity fashion.
You're designing for an audience that definitely needs new clothing to fit them during their pregnancy journey, and it's an audience that is diverse in their needs and wants.
In many ways, starting a maternity clothing line is like starting any other clothing line. But there are some key differences when you're marketing to pregnant customers. Here are a few tips to keep in mind as you consider your maternity line:
Market Research & Planning
While your designs are important in attracting customers to your maternity clothing line, your marketing plan is probably the most important part of your new venture. Your success depends on developing the right messaging for your brand and getting the word out to the right audience about your maternity clothing line. It's worth spending time and money to craft a strong marketing plan.
As in any fashion market, there are a ton of maternity lines out there. Take a careful look at several successful brands, especially ones that align with your tastes and values. What makes them successful? What customer needs do they address, and how? And where are there gaps that your brand might be able to fill?
You'll also want to look closely at where you can market your maternity clothing line. Not every retailer carries maternity clothing, which is a limitation; however, there may be opportunities elsewhere, like shops that carry baby gear. Mastering online marketing is a must for helping your brand thrive and expanding your reach.
Who Is Your Maternity Clothing Line For?
Beyond the obvious answer of "pregnant folks," you'll need to dig deeper into your target market. Will your line be for pregnant people who need formal business wear, casual ensembles, athleisure, or comfortable pajamas?
Will customers be able to wear your maternity clothing as they transition into the postpartum phase, and will your line also be compatible with breastfeeding? Take some time to consider the potential customer personas that you're designing for. Here are a few examples of a potential maternity clothing customer:
Works in an office; needs relatively formal business attire for work and more casual athleisure outfits for weekend activities.
Works in a more casual setting; wants trendy designs and comfortable clothing.
Leads an active lifestyle; needs high-performance, supportive athletic clothing that transitions well to postpartum activity.
Eco-conscious; wants a small maternity wardrobe with sustainably-produced items.
Budget-focused; needs affordable maternity clothing that's still stylish.
What's Your Niche?
Within your target market, you'll need to identify what will make your maternity clothing line stand out. Will your clothing be more affordable than the competition? More sustainable? Higher quality? Trendy? Classic? Size-inclusive?
You may decide that you want a full maternity clothing line so that a potential customer could fill their entire wardrobe from your offerings. Or you could go in the opposite direction, focusing on a few key pieces (like robes or leggings) that become your brand identity. Don't forget about options like maternity bras and underwear – many customers may try to minimize spending on their maternity wardrobe but will splurge on quality undergarments.
Successful Brand Messaging
Marketing your maternity line to your potential customers can be tricky. As customers choose maternity clothing, they're adjusting to their rapidly changing bodies and also trying to adjust their budgets to prepare for a new baby. Pregnant customers want many things:
Comfort: Especially in the later stages of pregnancy, comfort is key.
Practicality: Maternity clothing needs to be designed for the realities of pregnancy – nothing that's too hard to put on or take off.
Fashion: People will still want to look and feel good while pregnant, and want to have fun with their wardrobe.
Durability: Customers who are trying to balance their budget with their clothing needs will look for pieces that can hold up to frequent use.
As you work on your maternity clothing line and your marketing plan, consider how you'll convey to customers that your clothing will deliver the qualities they want.
Details Matter
Ask anyone about their pregnancy wardrobe, and you'll probably hear at least a few complaints about clothing that didn't fit well. Every pregnant body is different, and the maternity jeans that fit one bump perfectly may fall off of another.
Some pieces, like gowns and flowy dresses, are more forgiving, but if your line includes jeans, pants, or more formal business wear, you'll need to work hard at making sure your items are as well-fitted as possible. Your fabric choices are especially important in maternity clothing design, as your clothes will need to be comfortable but supportive.
Maternity Clothing Line Trends
One major point to keep in mind is that customers are increasingly looking toward the postpartum period when they choose maternity clothes. Leggings that provide abdominal support after birth are popular, as are tops that facilitate easy breastfeeding access. Comfortable caftan dresses can serve as maternity sleepwear, delivery robes, and postpartum comfort essentials. If you can design clothing that won't outlive its usefulness right after birth, you may be able to attract a loyal following and maximize your sales.
It's also important to remember that many pregnant customers are still looking for stylish clothing to wear throughout (and after) their pregnancy. They don't want to abandon fun patterns, classic silhouettes, or new trends just because they're pregnant. A carefully crafted maternity clothing line can spark excitement in customers who are going through a major life change.
Time to Get Started
Don't be overwhelmed by all of the details you need to consider as you plan your maternity clothing line. As long as you stay tuned in to the passion that led you to launch your brand, you'll find your groove and bring something new and exciting to the maternity fashion landscape.