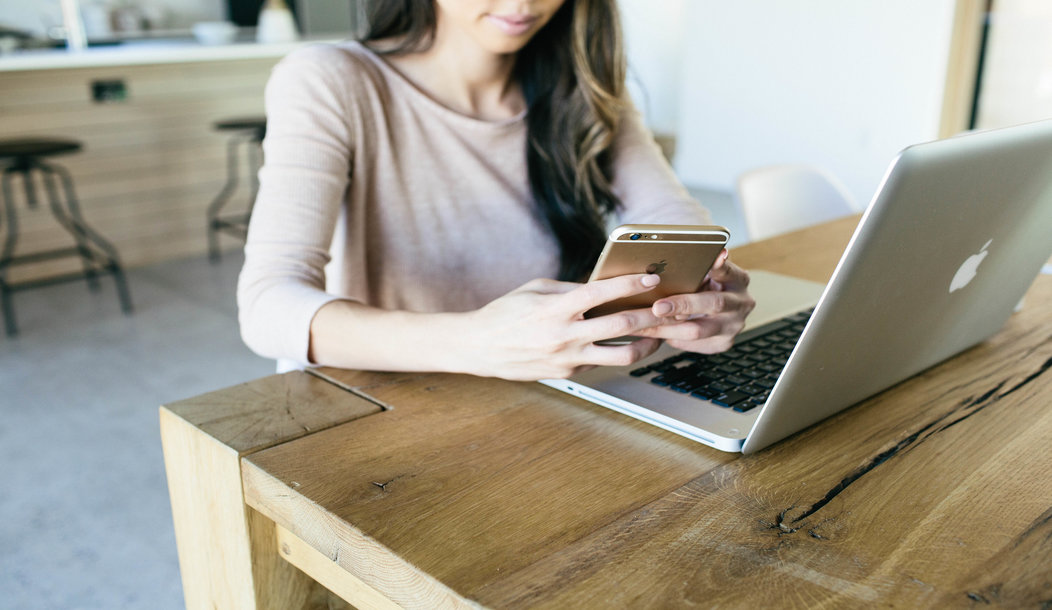 Why Consider Social Media Ads for Your Fashion Business?
Social media advertising isn't a great fit for every industry. Chemical companies looking to attract compound specialists to their products probably shouldn't sign up for a Facebook ad campaign.
In the very visual market of fashion, however, social media ads can be a powerful way to drive traffic to your website. From sales to new releases, styling tips to lookbooks, there's no limit to the content that fashion brands can create.  
Ads on social media have a multi-fold purpose. Depending on your goals, they can help boost exposure and engagement on social media itself or direct traffic to your businesses' website. You can run traffic campaigns, engagement campaigns, lead generation campaigns, and even social responsibility campaigns.
And if those reasons are not alluring enough, consider your competition. It's no secret brands are always looking to get a leg up in the marketplace. If your competitors have a presence on social media with both sponsored and organic content, they already have the upper hand.
According to a 2017 study by CMO, budgets for social media advertising campaigns are calculated to increase by 32% in 2018 alone. By 2023, marketing strategists are predicting a fully doubled budget for sponsored and campaign-based social media content.
But in the midst of the social media spending frenzy, it's important to remember your brand, your target audience, and your goals. This will keep your foray into social media ads effective and your ROI high. The first step in a social media ad campaign is deciding which social platform will garner the best results:
Best Bang for Your Buck: Pinterest
If you have a limited budget, great visually-based content, and want to bring traffic, sales, and exposure to your brand, consider running a strategic campaign on Pinterest.
Campaigns are broken down into five main buckets: brand awareness, pin engagement, driving website traffic, encouraging app installs, and using video to build your brand. If you don't know right away which campaign would best align with your goals, start with "driving website traffic." This campaign is designed to increase exposure and sales.
Creating a successful Pinterest campaign is simple and straightforward, even for social media ad newbies. As an added bonus, once the campaign has ended Pinterest will still continue to promote your pin.
Make Content Stand Out: Facebook
Although Facebook is still a growing and valuable platform, it's no secret they've subscribed to the pay-to-play mentality for business-related content. 2018 has already seen many changes in the Facebook algorithm.
Notable changes include increased promotion of content posted and shared on personal profiles and pages. Businesses and their pages have seen a drastic decline in the visibility of their content, thus forcing most business accounts to open ads campaign and boost their content.
This strategy, although less ideal than organic content, is still beneficial. Facebook is one of the largest platforms with a wide demographic selection and an intuitive campaign selection process.
A few things to note when you're setting up a Facebook advertising campaign:
 Video content is becoming increasingly popular. Consider creating a marketing-based video campaign featuring a new design, collection, or event.

 Focus on showcasing your products. Facebook marketing states that a whopping 48% of purchasers confirm Facebook is the last place they viewed a product before purchasing it.
Format Versatility and a Growing Audience: Instagram
Favored among millennials, Instagram is another growing network with a cult-like following and highly engaged users. While Instagram ads are created and managed through your linked Facebook profile, they can take on a very different appearance than traditional Facebook ads.
Carousel ads offer marketers the ability to show off different products and different messages while driving the audience to one website. Video ads are starting to gain more traction as 60-second videos are easy to create and repurpose on multiple channels. And last but not least, engaging Instagram Story ads are capturing the attention of multiple demographics.
Create a compelling story around your brand and draw your audience in with different takes on the same content. Throw product shots, brand reviews, influencer endorsements, and even styling tips into the mix. Remember to include a call-to-action enticing your audience to click on a relevant link.
Fewer Visuals, More Message: Twitter
Beloved by industry professionals, thought leaders, and news outlets, Twitter may seem like an unlikely platform for fashion brands to pay for content. Cultivating a thriving Twitter voice doesn't usually cost anything but time. From time to time, however, an important message may warrant a sponsored tweet.
Sponsored tweets often get overlooked because the Twitter algorithm hasn't changed too much over the years so the need to promote a single tweet may not seem relevant. However, if your brand is already active on Twitter and you have an important message to share, consider throwing a small amount of money into a week-long sponsored campaign. Twitter audiences are notably small but mighty and often respond well to cause-based content.
Reach the Younger Crowd: Snapchat
Although Wall Street predicts the eventual demise of Snapchat, the younger generations are still congregating on the platform. Snapchat users are impressionable and prone to act, which often results in sales if an ad catches their eye – mostly due to their age. If your content is relatable to a younger demographic, consider a Snapchat campaign. You can choose traditional ads or even create and sponsor a branded geofilter.
Popular fashion brands such as Everlane, Bloomingdales, and River Island use Snapchat to their advantage. They offer behind-the-scenes shots of the company, styling tips with favorite products, and even intuitive Question and Answer segments.
The Content of the Future: YouTube
For the last year or two, marketers have predicted the rise of video content. True to form, statistics have indicated video content is some of the most engaging content on the market. And we all know YouTube is the king of video content. Many users enjoy the platform as both a social media channel and a search engine. In fact, YouTube users watch an average of 1 billion hours of video content per day.
Capitalize on the valuable platform by creating commercial-style video content that will capture, intrigue, and encourage brand interaction. But no need to worry if you have yet to produce video content. YouTube is currently running an initiative where they will actually create the video for you. You just have to pledge $350 in advertising fees up front.
Target your ideal audience and create a multi-purpose video to promote your brand and products with the power of YouTube.
Whichever social media ads you decide to try out, you can always start out with a small investment.  Have you run a successful social media ad campaign? We want to hear about it!