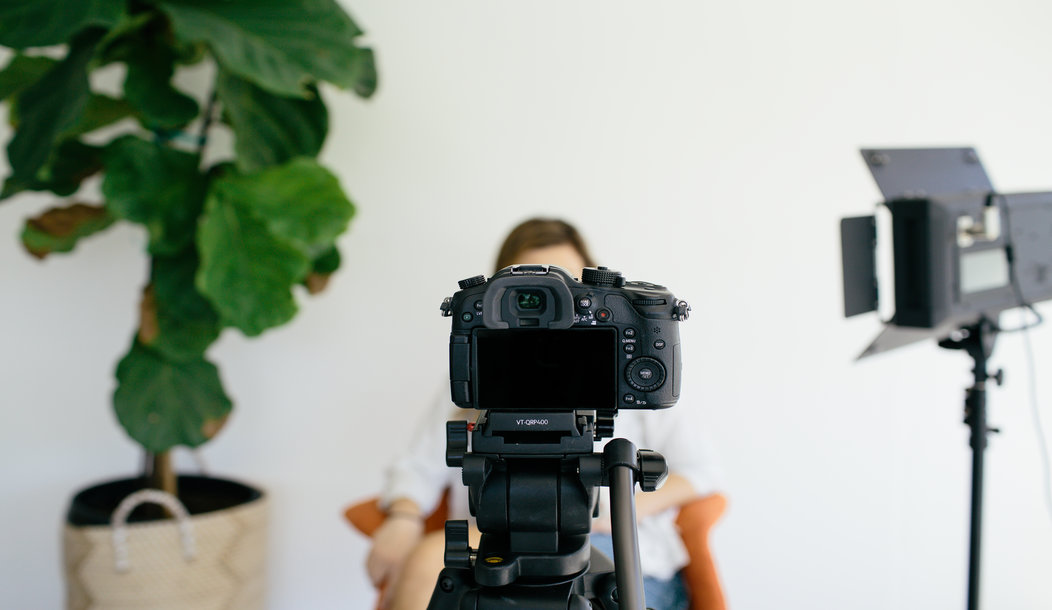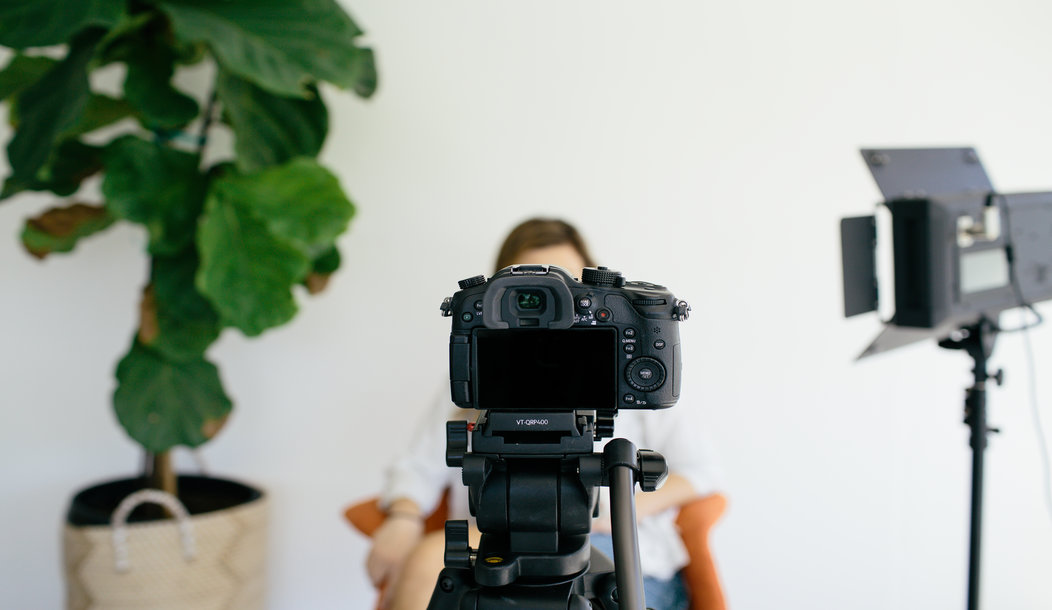 We live in a day where video content is now one of the most powerful creative mediums. Video has the ability to captivate and inspire an audience with visuals, sounds, movement, and color the way very few other sources can.
From the dawn of Hollywood to the emergence of YouTube, video has demanded creativity, sophisticated technology, and innovation no matter the subject or length. And as a result, the industries surrounding the production of video content are some of the most lucrative in the world, not to mention the astronomical success of the self-made stars of YouTube.
For fashion-based brands and startups, creating a memorable video marketing strategy can be time-consuming and sometimes costly, but when the outcome is as valuable as the one videos create it's well worth the investment.
Using Video Content to Build a Brand
On Facebook alone, there are 8 billion video views per day. Videos are often the closest encounters we have with a fashion label or business. As humans, we have a natural curiosity to know more about a subject and to have additional experiences with a brand. And if that sounds too philosophical, I'm sure you can agree that on some level we're all just a little nosy and like more information.
No matter if it's a behind the scenes glimpse of an event (like a runway show), a process (shooting your latest collection), a new design, or even a life (sharing about your designers and their vision) it's in those moments, captured by videos, that brands build loyalty, trust, respect, and buy-in from their ideal audience.
When creating a strategy for video content and brand marketing there are a number of different factors to consider: the type of content you want to produce, what your audience is interested in, how will it be shot and edited, and, of course, where that content will live.
There are both traditional and non-traditional platforms to consider. These allow for social media growth, expanded search options, and tremendous exposure opportunities.
Traditional Video Platforms: YouTube & Facebook
When YouTube came onto the scene in 2005 it quickly took over as the dominant video hosting platform. From there, it evolved into a search engine and social media platform all of its own. Trending or "viral" videos are often popularized on YouTube. With the right optimization strategy, a well-placed video on a growing channel can be an excellent source of traffic. Videos are an overall great way to gain exposure for your fashion brand.
Facebook should also be included in a video marketing strategy. With the unique ability to upload videos natively on a page – so they look cohesive and natural – Facebook highly favors company pages with high-quality video content. And in the world of fashion, this can help you stand apart from your competitors.
The Latest in Video Trends: IGTV
Recently, there's been another player stepping into the video platform scene. Just about a month ago, Instagram launched its latest attempt to take over the social media space. IGTV (Instagram TV) jumped onto the stage with little fanfare and even less coverage. In a subtle update, the app took on a different look. Most casual users had no idea what the new button in the top right corner was.
It was, in fact, the portal to Instagram's dedicated video platform, IGTV. Previously on Instagram, videos were relegated to a relatively short 15-second length via Stories or a 60-second post length. However, avid users and social media influencers were calling for longer videos. Instagram heard the demand and now the IGTV platform can host up to 1-hour long permanently posted videos. It's a significant update but doesn't come without its share of challenges.  
All videos posted to IGTV have to be shot vertically to fit the exact format of the platform or users are forced to turn their screens to compensate for horizontal orientation. Additionally, while there is a standalone IGTV app, the most common way to access the feature is through the existing Instagram app. This means users will have to get used to a whole new user flow and pattern of browsing habits to make the feature successful.
Top things to know about IGTV
IGTV consists of channels much like YouTube

Any brand with an Instagram account can create a channel

Create a channel for your brand and upload relevant content that your ideal fashion-conscientious audience would be interested in

Videos will stay on the channel

Unlike Stories that disappear within 24 hours, IGTV videos are visible until you take them down

Uploading is easy  

Upload through the IGTV app or right from Instagram

Smaller Instagram accounts will not get access to a full 60 minutes of video content

However, you will have access to up to 10 minutes of video content right off the bat

Editorial-style content, styling tips, and product launches are all easily edited into 4-5 minute engaging videos for your channel

You can promote the IGTV videos in your Stories by adding a link and a swipe up feature. This is true even if you don't have 10 thousand followers yet.
Know Your Audience and Utilize the Platform That Resonates
From Facebook to YouTube, IGTV to traditional Instagram videos posted in a timeline, there are many options for your video marketing strategy. The trick is to know your audience and get a feel for what spaces they're already hanging out in. Find out how you can connect with them and then be present on those platforms. Of course, there's nothing wrong with posting video content on multiple channels. Just don't waste your time uploading and optimizing videos that won't help your overall marketing goals.
In the fashion world, it's time to consider the long-term value of creating videos as part of a marketing campaign. As society grows increasingly visual, keeping up with the culture is one of the best ways new and established brands can continue to make an impact.