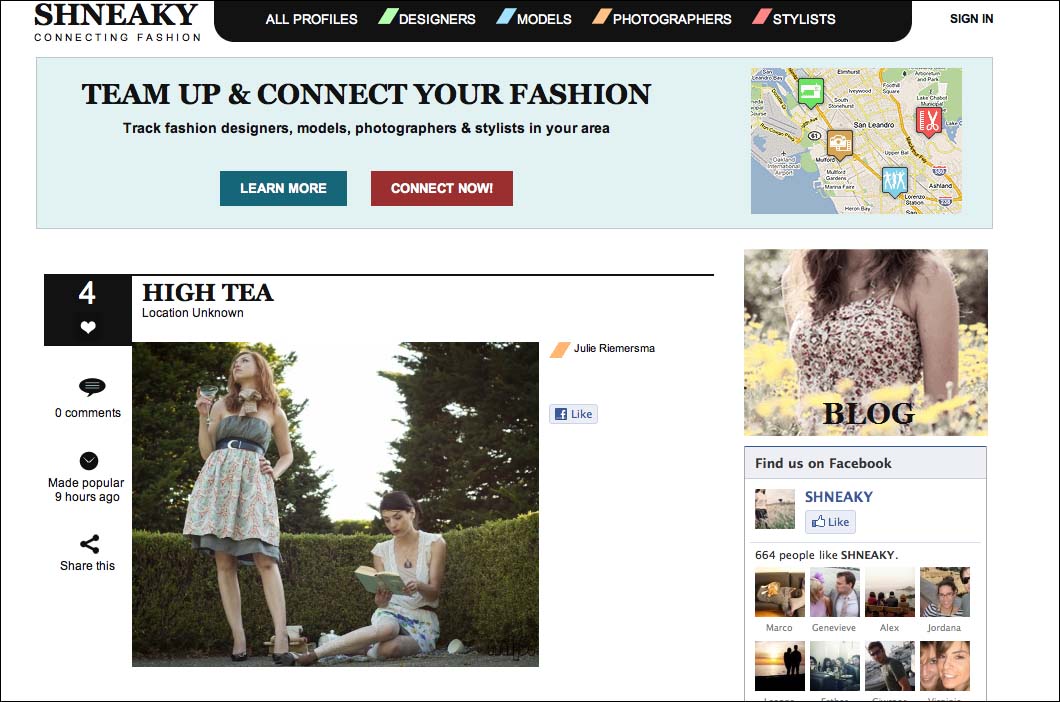 A sense of community is important.  When it comes to prospering in your chosen field, a strong network of individuals with whom to connect is a key aspect of success.  So when we heard about Shneaky, a new social networking start up that allows emerging and/or established models, designers, stylists, and photographers to network with other industry professionals in the same geographical area , we had to check it out.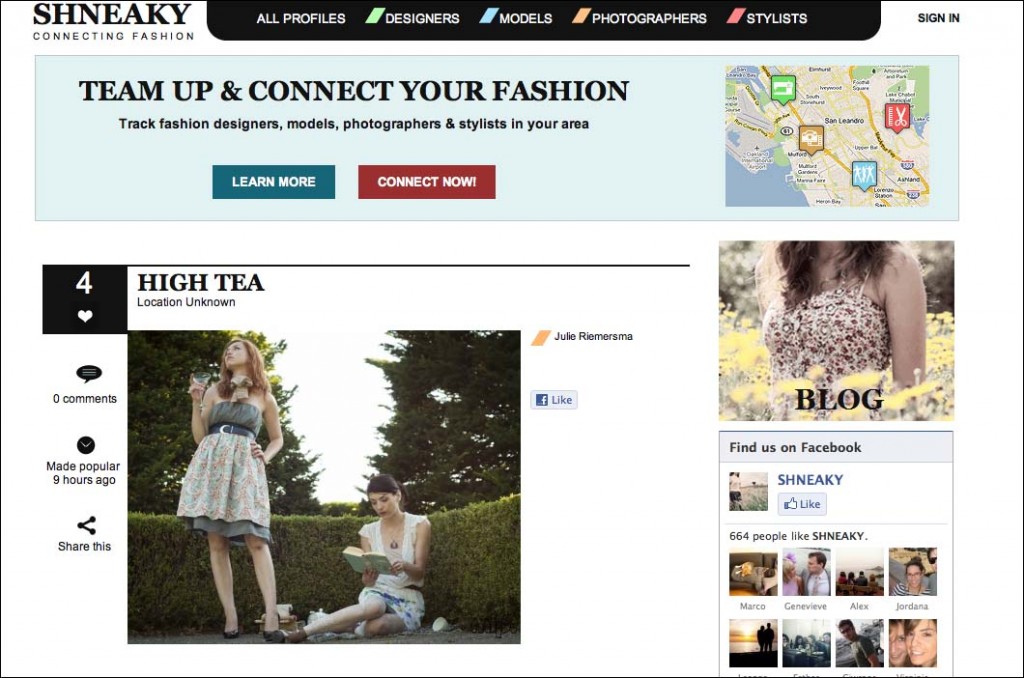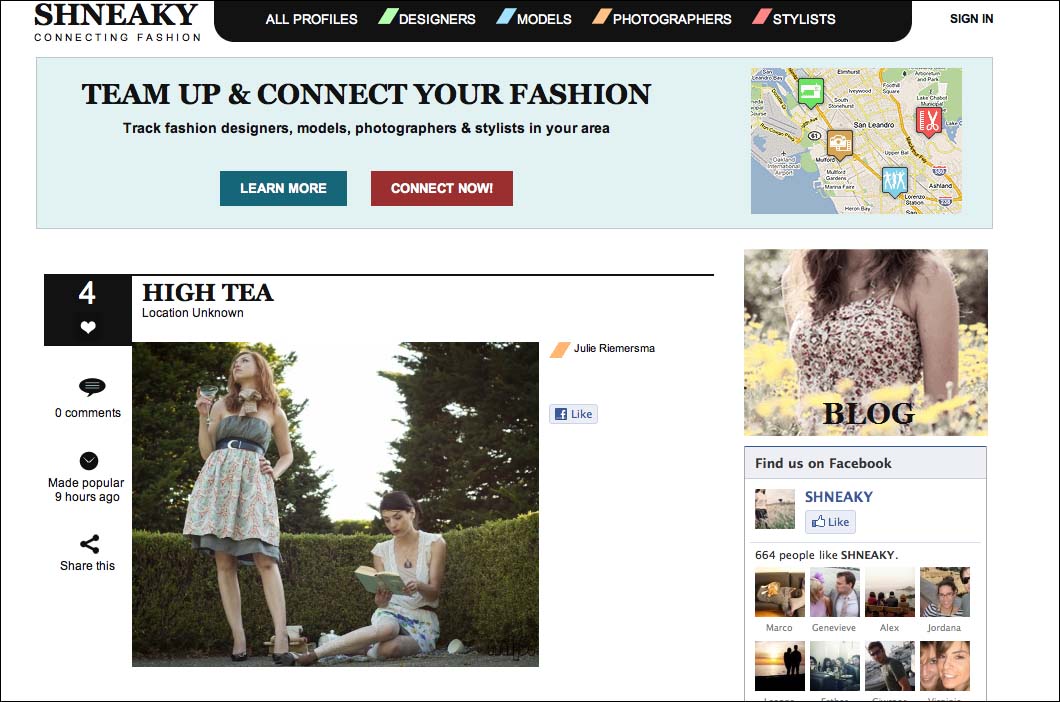 The concept, which allows users to create a free profile and share their portfolio work, is ideal for anyone who wants to maintain a community of fashion industry professionals in their network for referrals or even to team up to work together on campaigns and jobs.
Shneaky's web site is easy to navigate; the about page has a step-by-step overview of how the site works and to set up an account all you have to do is upload photos of your work.  After selecting what type of profile to create – fashion designer, stylist, photographer, model- the site will direct you to how you can connect with other professionals in your area.
Shneaky is a great resource for anyone who wants to:
Find people to work with in your area
Read latest industry news
Share thoughts and opinions with other professionals in the same industry
Browse designers, models, photographers, and stylists
Discover new trends and talents
For more about Shneaky visit http://shneaky.com or follow @ShneakyOfficial.