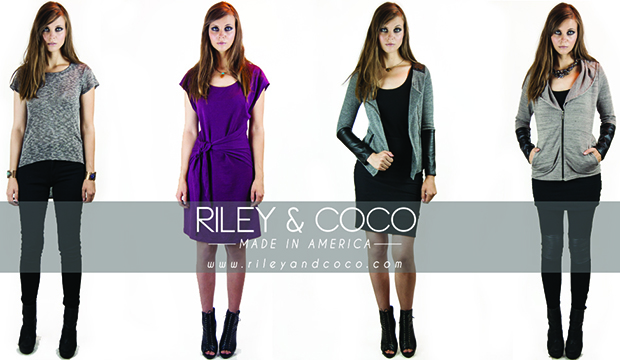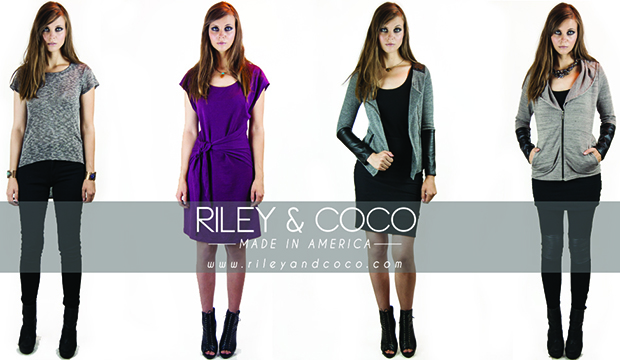 We recently discovered the online retail boutique Riley & Coco, a marketplace that showcases jewelry and apparel crafted in the United States. As a supporters and advocates of ethical production, the shop is dedicated to curating a blend of talented, local designers who product their domestically.
Riley & Coco Core Values…

Celebrate and encourage unique craftsmanship.
Uphold the integrity of our designers.
Stay committed to the quality of our products.
Value our customers, designers, and partnerships.
Seek inspiration through the world around us.
We were excited to sit down with the founders of Riley & Coco to learn a bit more about the boutique and what they look for in new designers.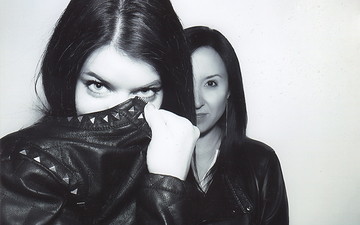 Tell us a bit about Riley & Coco and how you got started.
A year after graduating FIDM, we both found ourselves at a crossroads, where we could continue to work to build someone else's dream or collectively build our own.
Coincidentally both Jessica and I found ourselves in a similar place in our life where we knew we wanted to create our own opportunities for ourselves and for the independent talent we felt at the time was being overshadowed by mass-produced fashion.
We felt called to spread the movement of American-made goods and wanted to give an opportunity to local designers to come along this ride with us. This is where our idea of an online marketplace for jewelry and apparel took flight.
Why is the Made in America and Shop Local initiative so important to you?
We are passionate about the energy that goes into creating goods. Something as lighthearted as fashion should not endanger and exploit the people who make it.
Fashion is a form of art and should have intentions of love and expression. Every human has the right to fair wages and safe working environments. The tragic events in Bangladesh this past year are a real shame and they could have been avoided.
Another reason this is important to us is because ethical, local goods are quality goods.When we buy things that are cheap and low quality, we eventually end up spending more because we need to throw away and replace that item more frequently.  This is not helpful to the environment or our wallets. It cannot be about the cheapest product anymore but getting more bang for your buck.
What are three things that you, as retailers, look for in brands before deciding to stock them in Riley & Coco?
Quality–  Like we mentioned earlier, we are big on quality. We get to know the types of materials that our designers use whether it is the type and feel of the fabric or the types of metals and stones our jewelry designers use. We also take notice to how the garment is constructed and how the jewelry is assembled to ensure that the product will last a very long time if not a lifetime.
Style–  A great thing about working with smaller designers is that they do not produce for the masses and can keep their products interesting and unique. We try and pick pieces that we feel are timeless and clothing that easily transitions through the seasons. We feel that this can help reduce waste and not contribute to landfills in the way that fast fashion does.
Great Story–  We love a great story. When designers are passionate about their work, it makes us and the customer excited about them. We enjoy hearing their inspiration. When working with like-minded people, the learning never stops.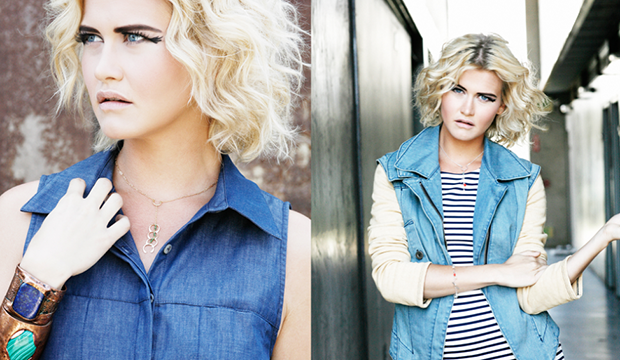 What kind of process do you go through to ensure that all the brands you carry are ethically made?
Research is key.  We work closely with either the designer or the brand manager for each of the brands we decide to work with. We require all designs to be made locally. We love having the opportunity to visit the studios of some of our designers.
What's the best way for a designer to get in touch, and what do you require that they submit, if they're interested in pitching you?
The best way to get in touch with us is to email us at info@rileyandcoco.com.  We are interested in a good story, great products, and a passion for being made in the United States.
What's on the horizon for Riley & Coco? Any fun happenings coming up that you'd like to share?
We have officially been in business for a year and recently received a website makeover. This year has been a whirlwind and we are so excited to keep learning, sharing, and growing. We will be participating in some exciting events this month. We will be at the  Los Angeles Ultimate Women's Expo on October 26 and 27.  Come say hi!