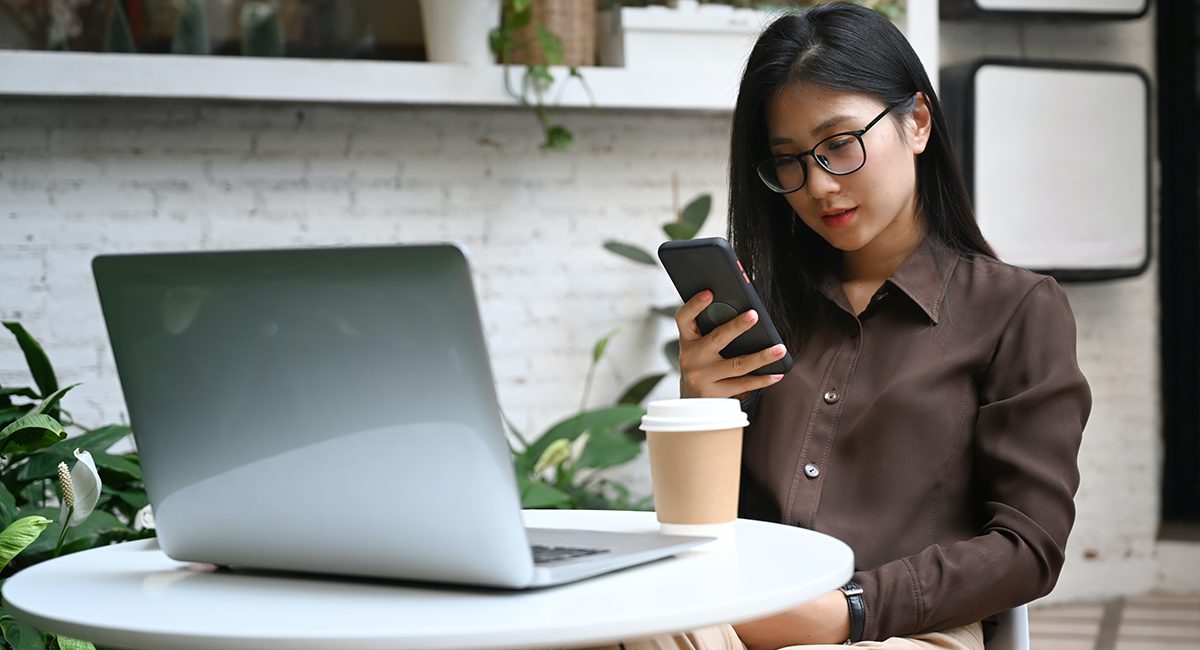 As an independent fashion brand, you are likely running your fashion business on a shoestring budget and working to keep down expenses as much as possible. Knowing how profitable your fashion business is will help you grow and make smarter business decisions. And knowing your average order value is a big part of that.
Let's imagine you sell 15 dresses this month, ranging in price, some customers may buy three dresses while others buy only one. How can you know what your profit is on an order or how much money is really coming into your pocket?
In other words, what's your profitability?
The answer lies in a simple number called the Average Order Value (AOV). Stick with me, this is really helpful info, promise.
Your AOV is a number that represents the value of an average amount of orders in a chosen period of time.  This number is important for the viability of your business.
Because if you are not profitable, you can't stay in business.
Therefore, this number should be important to you and you should be looking at it often.
If you can calculate the price at which you can sell a dress (factoring in fabric, trim, labels, and labor costs), then calculating your average order value is simple.
The reason why this is a key calculation in measuring your profitability is because it shows how much money you are making per order.
This calculation could be used to increase your income, even when your website traffic may be fluctuating.
It can help you determine if customers are spending on your more pricey or your less pricey items. In addition, it can show you the relationship of transactions costs vs. the transaction itself.
You just need three things (in this article let's assume you want to calculate your average order value PER MONTH):
Your total sales revenue number for the last 30 days
Number of orders for the last 30 days
A calculator
To calculate your AOV you simply need to take your total sales revenue and divide by your total number of orders. Easy, right?
For example, if you have a total sales of $1200 dollars for the month which was accumulated from 12 orders. You would take your 1200 value and divide that by your 12 order for the month and your AOV is $100.
The END Result:  Your AOV — a number that shows you the exact amount of how much you're making per order in a monthly period.
This is a great tool to budget your expenses, your costs per product, and future investments. And remember, you want to have a high AOV,  the higher your AOV, the better.
Here Four Ways to Increase Your AOV
Offer Free Shipping
Research shows us that people are more likely to buy products that come with free shipping.  There is also research supporting the fact that without free shipping, there is a higher chance for cart abandonment. Setting a free shipping perk at an amount that is a tiny bit higher than your AOV may be a smart way to grab more sales.
Another option would be to set a flat-shipping rate below an order minimum. If you want to test the free shipping theory, you could set up a promotional period with free shipping on certain bundles of three or more products. Your customers' response will let you know whether a perk is worth pursuing in the long-term.
Minimum Order Discounts
Free shipping may be a stretch for your financial situation, but an alternative would be to offer a discount for a minimum price order (e.g., 20% off an order over $400). This could be a good way to sell old inventory as well as attract higher value orders.
This could attract both new and current customers to make bulk purchases and grab all of those items that have been sitting in their wish lists.  Minimum order discounts can get people to buy more in order to get the discount, pushing your average order value up.
Outfit Package Deals
Creating beautiful visuals is second nature to fashion businesses.  Push that setup a little further and offer a package deal for buying all the products featured in that look. It helps the less fashion-savvy consumer get a better grasp of a trend and it could help with moving old inventory.
Creating a package deal may seem costly, but when put together and packaged as a "one-click outfit," people view it as more of an investment and deal. Larger outfit-based purchases can help push your AOV to a healthier level.
Rewards
Offering some type of incentive to keep your customer coming back is not a new idea, but it is an effective one. By offering coupons or purchase points valid for a future purchase, you give people an incentive to return to your store. Sometimes even a deal on a first time purchase can bring in new clientele.
This technique can develop customer loyalty and create a strong following for your brand. Consumers want to shop again – you just have to make them want to come back to your brand, increasing both your profits and average order value.
If you find this post helpful, I'm hosting a free webinar on May 23rd, 7pm ET called Know Your Numbers. It's for brands that have already launched and want to learn more about how to make more money in your fashion business. Register here.