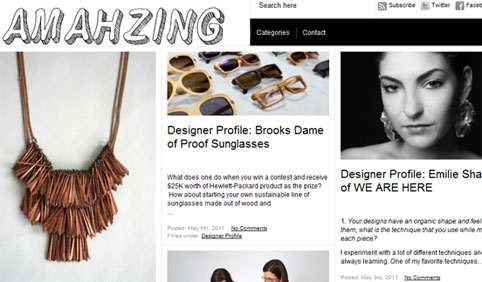 As a blogger, especially a blogger in the fashion world, I get a lot of people trying to connect with me.  I don't say this with any sort of inflamed ego.  I say this because 90% of the time, the people/brands/companies that are trying to connect are doing it the wrong way. And I felt it was time to teach people how to approach a blogger.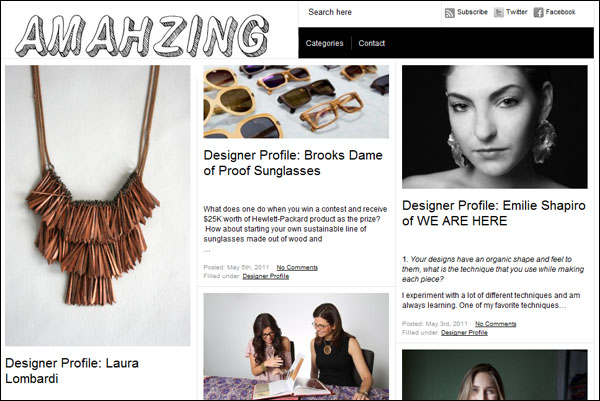 Designers, I understand how difficult it is get the word out about what you do.  Building a business is not easy.There are a few blogs, off the top of my head, that are run by down to earth, fun-loving, style savvy ladies who are always interested in learning about awesome fashion: Amahzing, Styluste (both NYC), and Fashionably Ashley (San Francisco).
In an effort to educate you on the best ways to connect with these influencers, I've put together a few quick points on how to approach a blogger:
Do spend time on the blogger's web site; reading and getting to know the blogger as well as their content. As a blogger, there is nothing more annoying than receiving a pitch or collaboration request from someone who clearly knows nothing about what I do.  It is a waste of everyone's time.
Don't blindly choose blogs that may or may not have something to do with your field/product/event, etc and send him/her an email that starts "Dear Blogger"….I'm telling you, you won't get anywhere.
Do follow the blogger on twitter, facebook, and tumblr, re-post (with credit, of course) the things you find interesting and relevant.  Connecting with a blogger in their virtual world and showing that you value their thoughts and opinions is the best way to show you are truly interested in and appreciative of their work.
Don't send an email to a blogger and expect an immediate answer.  Bloggers, especially good bloggers, are inundated with emails on a daily basis. It is overwhelming and almost impossible to reply right away.   So, give it some time before deciding to click that send button again.
Do treat bloggers the same way you would treat any other media outlet and invite them to your event.  Most fashion bloggers love to received invites to events.  It's exciting.  If you want them to take notice of your work, invite them to see it up close and personal, not just through your website.
Don't send a blogger a gift and assume that they will write about it on their blogs.  Bloggers are not to be bribed.  Well, at least the respectable ones.  If you want to send a blogger a sample of your work, great.  But, remember, it's a gift and there is absolutely no obligation on the part of the blogger to write about your product.  If it's not for them, a lot of bloggers with respectfully offer to return the gift.  Some don't.  Either way, you can't expect that you'll see a write up of your product within a weeks time.  They may write about it that night they receive it, they may write about it in a few weeks time, they may write about it never.  It's a risk and you have to decide if you're willing to take it.
Do share information and resources that are not necessarily related to your specific product with a blogger. Remember, it's not always about selling yourself, sometimes it's just about building community and relationships.
Don't simply forward a blogger the same press release you've sent to a laundry list of other people.  In fact, don't send a press release at all.  They're impersonal and rarely get read.  Remember, bloggers pride themselves on standing out and offering something you won't find plastered all over the internet.Uniqueness is key.  Perhaps focus in on one blog that is a fantastic match with your brand and offer them an exclusive.
Do feel comfortable with approaching a blogger and don't be nervous about approaching them the wrong way.  This post is not meant to freak you out.  It is just meant to give you a little insight into what it's like to be a blogger in the fashion world.  So do your research, connect, interact, and build a relationship withe someone who loves fashion as much as you do!