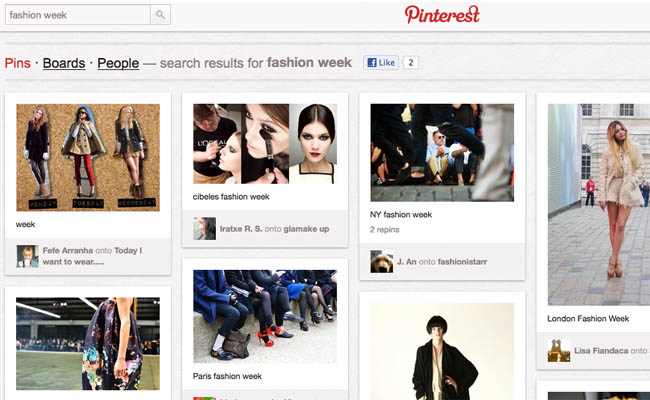 If you read Mashable, are on LinkedIn or keep up with industry talk, then you may already know that Pinterest is probably one of the most talked about and obsessively loved sites out there. For those of you that aren't familiar with it, it's a site where you can create corkboards of photos that you've found online or ones that you upload yourself on any topic you like. Whether it's your inspiration, food fantasies, or shoes that make you smile, it's visual eye candy that can be used to strategically build your brand. Big names like Nordstrom and Modcloth have jumped on board, and so have bloggers, designers and consumers. The social aspect is that you can follow, like or comment on photos with the option to pin it too.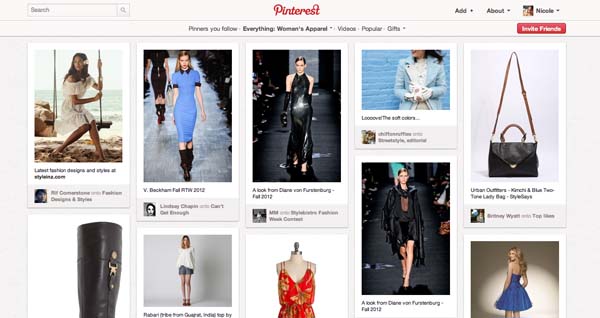 This week we've been around town for pre-Fashion Week conference, the Independent Fashion Bloggers Conference (IFB), and Stylecaster's State of Style Summit where we confirmed our suspicion that Pinterest reigns supreme. We heard how people were using it and wanted to give you some ideas on how it could work for your brand.
Cost Effective: Pinterest should be a part of your DIY marketing plan because it's free and the viral aspect is huge. Once you sign up, you can start pinning items to your board and also start branding.  The site gives you tools to help you promote your page like various types of buttons that can go on your blog or website.
Take a look at DIY Queen Erika Domesek's Pinterest Board for her blog of P.S. I Made This. At IFB, she mentioned that she uses it for inspiration and will be pinning away before Fashion Week! Look how each board is branded with her signature "P.S." and it's filled with her area of expertise, like her DIY tutorials and even "Cool Tools" she uses.
Inspiration: It's such a good source of inspiration. Say you're not able to take trips to the tropics or a safari in India to gain clarity on your next collection, (I do meet designers that do, lucky ducks), you can just pin a photo of that beach house that inspires you for your spring 2013 collection or even find a color that is in line with your vision.  Not only does it provide great inspiration, it also helps you compartmentalize ideas, thoughts and serves a reference you can go back to. Plus, you won't have to worry about loosing a swatch again!
Online Focus Group: Here's your opportunity to learn from your target and customers. Put up a photo of your sample or even swatches you're thinking about. Do you know what would be cool too? Customer source it by creating a conversation about it with your shoppers and fans to really get a feel for what your market wants.
Show Your Brand's Lifestyle: As you probably know, you should always push your brand via social media. People want a glimpse into what going on in your brand's life and the back story. Pinterest is another way to do this visually.
Community: The site is another way to build your community and create a conversation with fans, partners and retailers. Plus, you can like their boards, ask them questions and really engage all while building your brand.