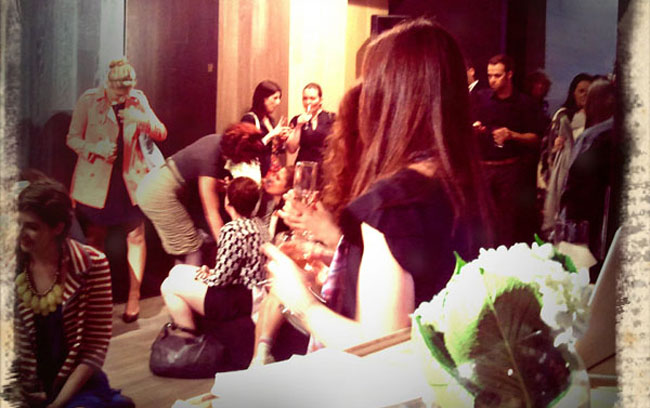 The past few weeks have been jammed-packed and although I'm a bit exhausted, it's been a blast. I've attended seminars, been a part of New York Fashion Week, Social Media Week in New York and also taught my first class of the semester at Fashion Institute of Technology in the Tools of the Trade program. Needless to say, I met a lot of people and have taken a step back to reflect why they were memorable and how we made a connection.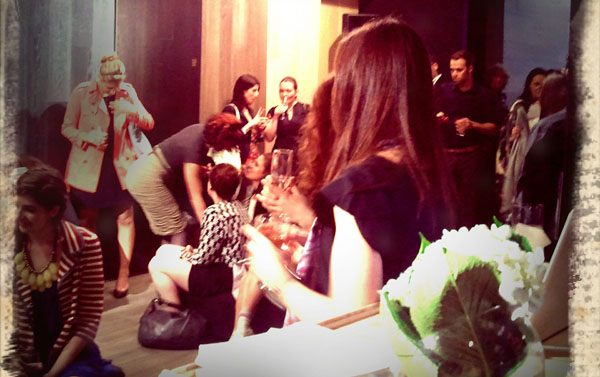 I do believe there's an art to networking, but there's also a few easy steps you can take to make the process easier. Here are some of the things I've learned and observed that can help you become a smart networker.
Elevator Pitch
No matter where you go, you have to have this nailed down. Are you a designer or a handbag designer? What do you specialize in? Did something just happen to you? What do you want someone to know about you? Having a few succinct lines prepared will not only make you memorable but also help further your conversation. As a designer, you may also want to have a few elevator pitches down: one for a buyer, press, your customer and colleague because you'll want to communicate different information to each person.
A Photo is Powerful
I'm sure you've been given the line, "Where have I seen you?" I used to think that it was just a generic line, but now I'm starting to think it may be a bit more sincere. During the past few weeks, a few people approached me trying to figure out if we knew each other. I also asked the same question to others. On a few instances, we figured out we were Twitter friends and we recognized each other from our profiles. Even more exciting, I had a student randomly start following me the day she had me in class.
What I've learned is that having your photo on your Twitter profile, LinkedIn page, your website or blog helps bridge the online and offline worlds and also gives that line a lot more validity!
Show & Tell
There's nothing wrong with a little show and tell. While I was at Fashion Week, I overheard a woman telling a photographer that she is womenswear designer and she's wearing a dress from her label. Brilliant I thought! She's not only wearing her product, but she's also being shot in her product. Who knows where this could go and the opportunities that could come from this.
Point is, you should always carry your products and wear them too. You should also be prepared with photos and lookbooks on your devices and tablets. Saving your lookbook as a pdf or having photos that can be emailed when your talking to someone is a great way to have a purposeful email exchange on the spot. Also, having your business card as a photo is a great idea (just in case someone doesn't have a QR code reader or a contact-sharing app).
Ready to try some of these ideas. Why not? These simple steps won't even break the bank, but they will help you to break the ice as you try to maximize your networking opportunities and circle of professionals.