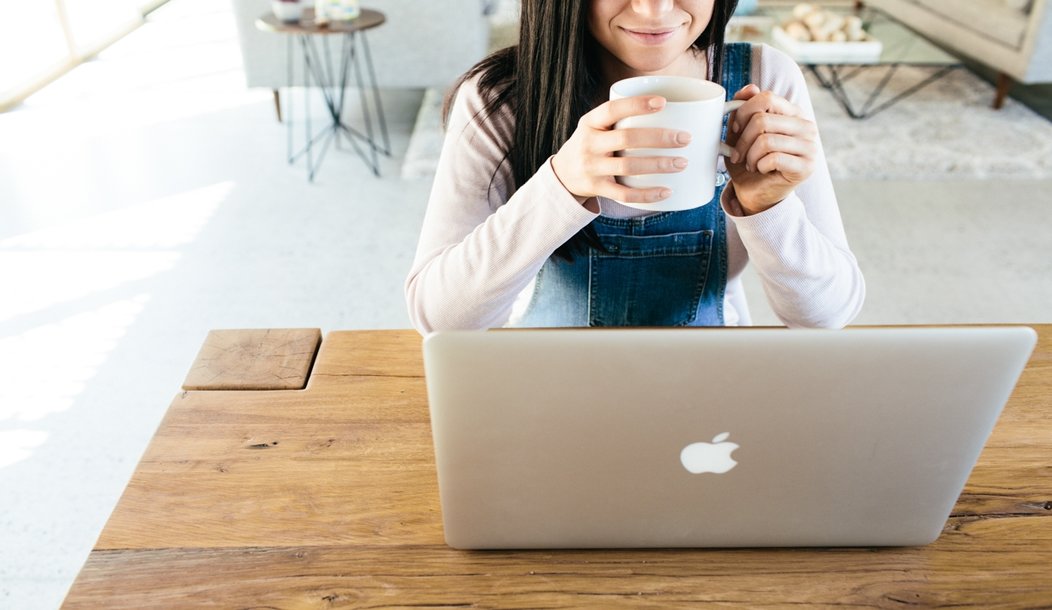 The Importance of Technology in 2019
As the year draws to a close, many businesses are looking ahead to 2019. Over the last few weeks, marketing and advertising strategists have started to release facts and figures, strategies, and stories predicting consumer behaviors in the new year.
Technology played a big part in 2018's marketing trends and strategists are predicting 2019 will see more of the same. From searches optimized for artificial intelligence and voice activations to a continued rise in social media, now is the time to invest in technologically-based marketing campaigns. But the advanced marketing technology of 2019 and beyond is a far cry from the impersonal image we often conjure when thinking about a digitized future. In fact, technology is shifting to become more personalized than ever.
Google Assistants know our names, our computers remember our login credentials, and home assistant robots are working their way into average households. And with this very personal focus, we're going to be seeing a very noticeable shift in the way marketing messages are positioned. 2019 is going to be all about personalized marketing.
If you're not yet familiar with this concept, let's go ahead and break down what it actually looks like for your fashion business and some ideas to get your strategy rolling:
What Is Personalized Marketing?
If you've ever opened an email from a brand – let's say it's from Nordstrom – and they're directly addressing you by name in the opening remarks you've already experience personalized marketing. This is one-on-one marketing designed to make the intended user feel valued and known. Brands collect data and use automated systems to inject a marketing message with a unique personalization.
At its core, personalized marketing is a brand's way of letting their customers know they are valued and cared for. John Jantsch, marketing consultant and author, says personalization happens when "a marketer or salesperson can take a piece of content and make it more useful for a specific prospect or customer."
The primary goal of marketing should be more than just getting your brand's name out to the masses. Marketing should also foster brand loyalty, respect, and trust. In an increasingly technological world, that's what users are coming to expect. If you can find ways to help a user solve a problem, then you're already on your way to creating a truly beneficial marketing strategy for the new year.
All About Connection
It's been predicted that by 2020, customer experience will become the most valuable differentiating factor of a brand. This means customer experience will be even more crucial than price or quality. For a fashion brand, one of the most important marketing points to ponder for 2019 is how the company is perceived by the target audience.
In the larger fashion houses and retailers, it's easy for brands to receive a slightly negative image due to a lack of attention to customer service. From returns to uptight salespeople, the perception of a brand can be formed in seconds and can take years to change. And that's where smaller companies can create an advantage. Smaller brands are often better at fostering the relationship between the brand and the consumers.
Even if your entire brand is online, take a hard look at the user experience on your website. Make sure your return policy is as clear as possible when someone purchases one of your products. If a user leaves an item in their cart for longer than 3 hours, automate an email chain that reminds them of the product and offers a token discount to entice the purchase.
These may seem like simple changes to review on your website, but if your brand hasn't analyzed every user interaction, you may find other marketing strategies ineffective because the primary means of user connection is broken.
In their 2018 annual conference, MarTech's strategists stressed the importance of bridging the gap and connecting the dots on the customer experience. "Personalization and providing content that resonates, engages, and delights customers … is key." And with that mission in mind, you can take some time to make sure your overall marketing efforts support that goal.
Top Ways to Add Personalization Into Your Marketing Efforts
Create New Brand Experiences
Another valuable tactic to employ in 2019 is the creation of exciting brand experiences. If your brand lives online consider creating a curated shopping guide. These can be based on a customer's recent website searches. Brick and mortar stores can host special styling events. These events can offer discounts, small bites, and a chance to meet owners or designers.
Have your guests RSVP to in-store or online events so you can record their name. Use it on personalized touches such as invite cards, discount codes, and even future emails.
And with the increase of customer service expectation, consider adding a chatbox to your website. This way customers can easily ask questions about the products. Additionally, use your social media platforms to your advantage. You may even want to offer to answer questions about the brand via direct messages.
Incorporate Highly Personalized Emails
Most people are now used to receiving name-personalized emails. Take it a step further and create emails with new products you think your customers may be interested in. Additionally, consider something a little more fun. An example is to send out a personalized style quiz or survey to help your audience find the blouse, dress, or jacket that works best with their body type.
Retargeting Ad Campaigns
Truth be told, there is still some general resistance toward retargeting campaigns. But at the end of the day, there's just no denying these types of ads work. Retargeting ads are the ones that show up only after a user has visited a website. Set up a campaign to test the effectiveness of the ads especially during a large promotional campaign.
While personalized marketing is the way of the future, it's important to remember that consumers put a premium on privacy. Just because there is technology on the market to predict if a user is in the early stages of their pregnancy or just got a job promotion, doesn't mean you should take advantage of your user's data. There is often a thin line between helpful and creepy. Find where that line is for your brand and make sure not to cross into privacy-invading territory.
At the end of the day, if you take the time to gain your consumer's trust and truly provide insightful and helpful solutions to their problems, you'll come out ahead every time. Have you implemented personalized marketing for your brand? We'd love to hear about it!