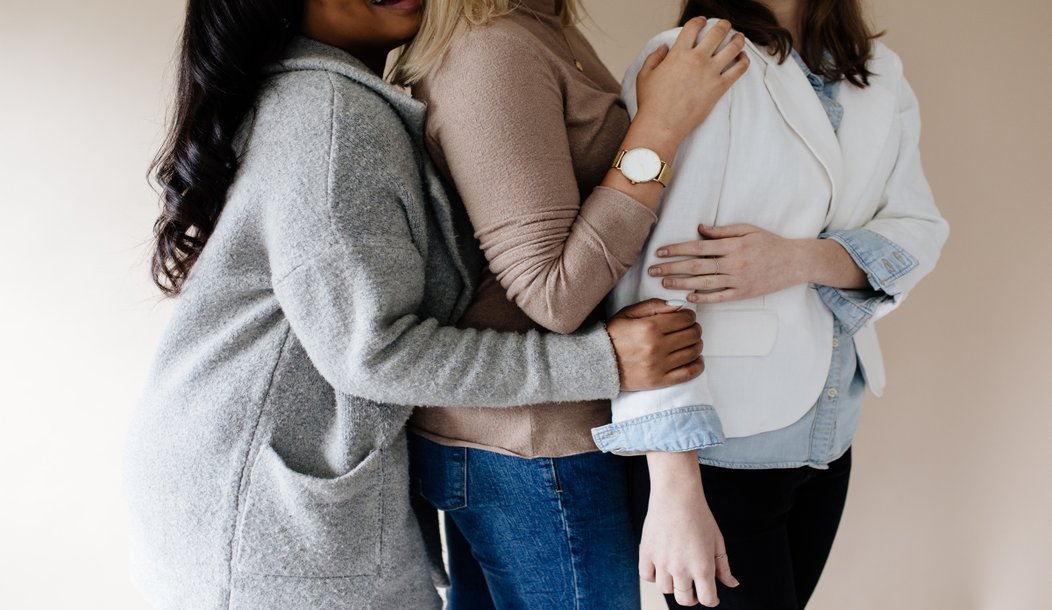 Leverage your brand, grow your audience, drive more sales. That's the battle cry for every fashion designer on the market. It's no secret that brands are built when a loyal audience believes in the mission and the products and shares them with their peers.
Unfortunately, brands can't directly control word-of-mouth influence. It's such an effective process because it's so pure and organic. But with the rise of influencers, bloggers, and YouTubers, the world of word-of-mouth marketing has opened up a bit. We're now able to incentivize influencers to share about the brands they love through a process called affiliate marketing.
Think of it like a new way to say thank you. Affiliate marketing encourages and rewards people (not just influencers) who share a brand's products online and drive traffic to the website. At the core, it's essentially a tangible way to encourage word-of-mouth marketing. And since it's such an easy marketing strategy to start and maintain, it's already a billion-dollar business. 
For a newly launched brand, it's an ideal way to grow exposure. For a more established brand, it can help build a reputation and open your products up to new audiences. Read on to discover some of the top tips for affiliate marketing beginners.
The Pros and Cons of Affiliate Marketing
Just like with any good marketing technique, you'll need to determine if the strategy fits your brand and if it's going to be beneficial in the long run. Affiliate marketing seems like a win/win for both the brand and the affiliate partners. But in order to truly find success in this strategy, it's good to weigh the positives and negatives before committing to it wholeheartedly.
Pro: Low Investment Cost
It doesn't take much time to register as a brand on some of the larger affiliate networks and often it's just a one-time fee to set up your brand and products.
Pro: High Exposure
Even if you're in the midst of launching your brand, affiliate marketing is a great tool to consider. Identify a few key influencers whose styles match your designs and send them a press kit with an offer to sign up for the program. Once you have a few influencers on board you'll be able to sit back and watch them drive traffic to your site.
Con: Affects Your Bottom Line
Just like with any good marketing strategy, you'll have to consider the impact affiliate marketing will have on your bottom line. Because you're giving the affiliate a percentage of the sale they drive you will need to take that into account when creating your pricing structure and business spreadsheets.
Con: No Guarantees
The problem with many marketing strategies is that there are no guarantees of instant success. You may pour thousands of dollars into creating a television commercial and it falls flat or it may be the best thing that ever happened to your business. The same is essentially true for affiliate marketing,  just with a little less risk. Since you're relying on someone else sharing your messages it may take some time to see success from the strategy.
How to Begin the Affiliate Marketing Process
If you've made up your mind to start the affiliate marketing process, here are a few tips to get started.
Pick Your Program
A simple Google search will reveal there are a number of reputable programs used to generate affiliate links. You'll want to do a bit of research and find the program that works for you. Some brands opt out of using these third party programs and create their own online system. Unless you already have the bandwidth in place to manage it, you'll probably want to use a third party site.
Most fashion bloggers and influencers are already familiar with RewardStyle and ShopStyle Collective. ShareASale and Rakuten Marketing are also very good for a fashion-focused brand.
Choose Your Format
For many of the third party affiliate programs, you'll be able to choose if you pay a percentage on impressions, leads, or actions such as a sale.
Choose what makes sense for your brand and your marketing goals. Many fashion brands choose pay per sale because that's ultimately the goal of your website and marketing efforts.
Be Proactive
Once you've set up your necessary program, it's advantageous to reach out to some bloggers and influencers whose style aligns with your brand. Simply send them a friendly note to let them know about your newly founded brand and affiliate program.
Use Instagram Direct Message or a traditional email to contact them directly. Let them know the perks of the program and why they should apply for your affiliate network. Many brands offer a few opening perks for influencers such as a free product, percentage off their purchases, etc.
Especially for new brands, you'll want to explain why an influencer should notice and promote your brand.
Create a Relationship
One of the best pieces of advice for a brand looking to work with influencers is to form a relationship with them. Beyond just the initial email, let them know they're a valuable part of your brand's team and their efforts are noticed.
You'll get a much more authentic response from an influencer if you work to create a relationship with them.
Offer Different Promotions
Think ahead to holidays, events, launches, etc and set up unique links and special visual elements in your affiliate program to help your influencers promote your brand.
Create an email list of your top selling affiliates and share these promotions with them a few weeks before they happen. If you need a little more incentive for the influencers, create small press kits with a new product or item so they can better share about your brand.
Affiliate marketing is such a powerful and growing industry that many marketing strategists are projecting it will be a standard marketing practice in the next year. Get a jump on your competition by harnessing the power of word-of-mouth and influencer marketing with a strong affiliate program.