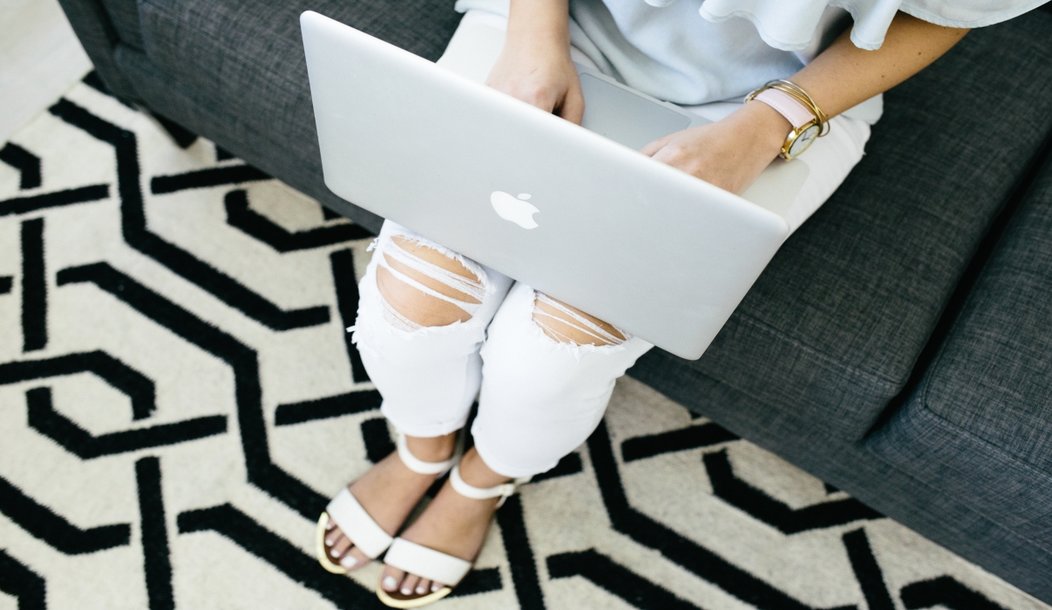 When faced with the option of taking your business online, one of the first decisions you're going to have to make is what content management system (CMS) your site will live on. In the world of website design and development there are a few different CMS options and unless you hire an entire web team to manage your project this might be a decision you'll have to make on your own.
What Exactly Is a CMS?
If you've ever seen anyone edit the backend of their website, you've seen them log in to the dashboard of their CMS. Essentially, a content management system helps you tweak and change the content, design, and other aspects of your website without needing the knowledge of a website developer.
If you want to update a blog post, change a color, add a product, or tweak a photo, you'll enter through the dashboard of your CMS. Most websites are built on a content management system for ease of access, so you'll want to make yourself familiar with the following platforms even if a web team is designing your website for you.
Take a moment to read through this post and learn a little bit more about the different content management systems your website could live on.
WordPress
Easily one of the most familiar systems on the market, WordPress boasts a free version (if you don't want to own your website) as well as a paid version that most web developers prefer to work on. It's highly customizable and has a robust dashboard so you can tweak just about anything without having to learn how to code a website.
Pros
We've already touched on this, but one of the biggest advantages of WordPress is its extremely user-friendly dashboard. With hundreds of plugins available, you'll be able to find all the tools you need to successfully create or update your site on your own.
If you're worried about a website that looks like every other one out there, you'll be pleased to know that WordPress has a library of thousands of themes as well as the ability to sync up with a custom design.
And just like its incredible customizations, most of the newer themes are all mobile-friendly. And for the sake of SEO, you 100% need a mobile-friendly site.
Cons
If you're hiring a web team to handle your site, this won't be an issue. But if you're planning on tackling it on your own, be prepared to spend a good bit of time combing through possible site designs.
You're in charge of the security/hosting of your site
Unlike some other CMS options, you're going to have to purchase an SSL for your site to keep it secure and also pay for another company to host it for you. Bluehost or GoDaddy are reputable hosting companies if you're in the market for one.  
Squarespace
Pros
No knowledge of coding necessary
Cheers to knowing you'll never have to learn HTML or CSS!
Like WordPress, Squarespace is extremely simple to tweak and adjust according to your preference. Change up the text and design easily after learning how to make adjustments.
Cons
Depending on what tier you choose, it can be an expensive CMS. If you're looking for a basic CMS, it's a great option for cost effectiveness.
Familiarity learning curve
Many Squarespace users have some mild frustration right off the bat when trying to learn how to edit or update the content or design. You'll just have to get in the system and learn it a bit before becoming a pro.
Shopify
Pros
Wide range of themes to choose from
Most notably used for e-commerce websites, Shopify has some great customization options for the design of your website. It's not quite as robust as WordPress or Squarespace, but there are still great design options out there.
Since Shopify is primarily used for e-commerce sites, its main function is to host your products. A newer feature on Shopify is the ability to add a blog to your site if you want to help boost your search presence through blog posts.
Integrates seamlessly with 100+ payment methods
From PayPal to Square, the payments methods are easy to set up and can accommodate all your partners and customers.
Cons
The biggest downside to Shopify is that they retain a small amount per online transaction you make.
Because the system's focus is on creating seamless shopping experiences, it's less focused on the design and some user experience aspects of the site.
Not as user-friendly to set up
On the bright side, Shopify does have a great customer support team to help you through any sticky situations.
Wix
Pros
Offers short-term pricing
If you just want to test out the idea of a website, Wix might be for you. Buy a short-term plan and see how a site converts for your business without wasting a ton of money.
Out of all of the CMS programs on the market, Wix has the fewest number of designs to choose from. But in their defense, the options are modern and sleek.
Cons
Used by DIY website owners
The major downside of using Wix is that it's not taken seriously by web designers and other industry professionals. It is truly more of a DIY or hobby blogger website platform.
Not great from an SEO standpoint
Unlike the other content management systems, Wix doesn't offer great optimization options so the visibility of your website may never reach its full potential.
No matter your final CMS choice, there's always a way to make your website better, faster, and more optimized. So take into account not just what you want to do upon launch but also your future website goals. Ultimately, just make sure you choose a program that supports those dreams.