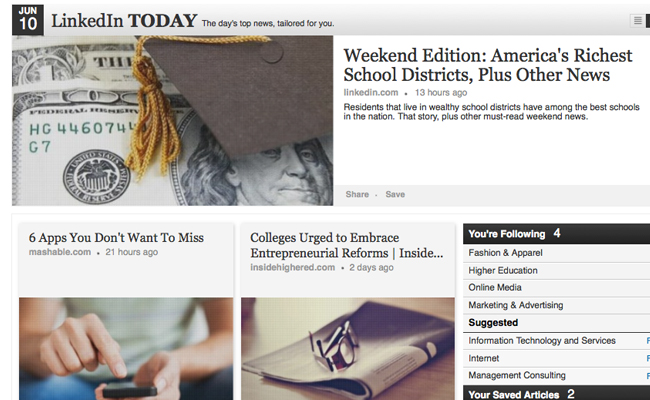 Many of you probably have a profile on LinkedIn because it's a good way to connect with others. When LinkedIn started back in 2002, they provided a venue where professionals could create an online resume and connect with others. Fast forward 10 years and you will see that the site has become so robust with all kinds of features that you can use to help build your business.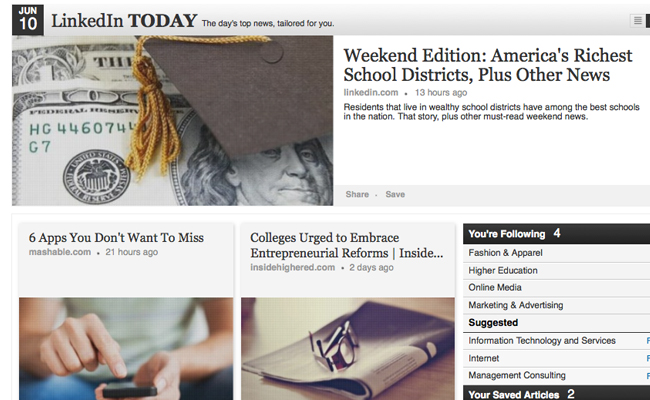 As a designer, it's important to take advantage of this network to showcase your past experiences, current business ventures and to create a way for people to contact you for new opportunities. Plus, the fashion business is all about relationships and being part of a professional network will be an important component to your success.
Here are 5 ways to use LinkedIn to help maximize your brand and connections:
1. Connect with your key constituents: Whether it's former colleagues, friends from college or people that you met at a networking function, you should constantly be building your database. To do this, you can search by people, company, jobs and even groups.
2. Use LinkedIn as a research tool: LinkedIn is one professional way to do research because the content on a personal or brand page has been written by the individual or company. I always get people that ask me how I find a buyer or an editor. I usually ask if they've check out LinkedIn because you will probably find valuable information like their title and email address. Also, looking into someone's past history will allow you to see if you have any similarities or know some of the same people, which is important. Remember, it is a small world!
3.  Join groups that match your interests – There are many community groups on LinkedIn. You can drill down by location and area of specialty. In these community groups, you can share information, ask questions about suppliers or find resources. Larger groups have members from all over the world so you may get new resources and information from someone across the globe, which can be pretty cool.
3.Use LinkedIn to find events and promote yours: You can find events in your area by searching location, interest or zip code. You can also add your own events and promote it to your network in status updates or in your groups.
4. Find news stories and see what's trending: The LinkedIn Today section allows you to see what's popular in your area of interest. With their Pinterest like layout, it's easy to do a quick scroll to see the hottest topics.
5. Use it as an icebreaker in your cold call or email – When you're pitching someone, you should have a frame of reference or some type of introduction. For example, I always get emails that say, "I saw your profile on LinkedIn or we are in the same LinkedIn group." I'm immediately interested because they are trying to connect with me on a professional level.
6. Share News: Did you get a great press piece or are in a new store? With the status updates feature, you can share your successes with your contacts and groups. I can't tell you how many times I've connected with a potential business partner or even reconnected with old colleagues by sharing news. You can also connect your Twitter account to share all or some of your posts. My one word of caution is that if you tweet a lot or don't post solely on a professional topics, just remember that these post will go into your professional feed.
There are so many ways to connect. You can get on LinkedIn online, through your mobile phone and tablet so be sure to take some time to check it out and get connected.