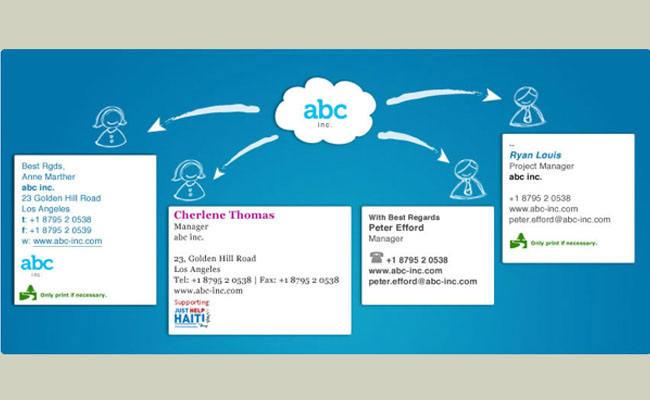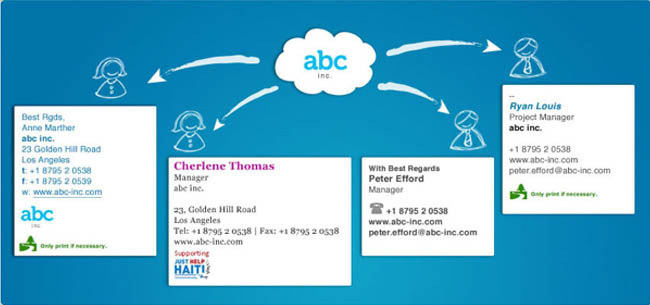 I'm guessing that most of your communication is done via email. Now, there may be some of you that decide to contact a buyer, editor or resource the old fashioned way by picking up the phone, and I applaud you for doing that, but chances are, email still reigns supreme.
I decided to write this article because I receive a lot of email with signatures that don't tell me enough information about the brand. When you're communicating with your network, especially if it's a pitch or a first time inquiry, most people will want to learn a little more about your brand.
Think about how often we use Google or Facebook to investigate a person or a company. Giving your contact all the information they need to learn more about your business so they won't have to search for it is key. For example, I like to look at a website to see a designer's product line, but I also understand that a website may not be updated as frequently as social media sites and I'd like to get a complete understanding of the brand.
With that said, I check Twitter to understand a brand's outward personality and Facebook to see what you are communicating to your followers, and of course, for photos.
If you make your recipient do additional work by searching for more details, they may get distracted by a call, email, text or stumble on to another website which could prevent them from making it to yours. Providing as much information as you can (without listing too much) is important because you want your reader to fully engage with your brand.
Adding your title, phone number, website and social media links to your signature is key. The most common way to do this is through a hyperlink that can be found in just about any email service such as Outlook, Gmail or through Apple's mail service. If you decide to link your company's information, you may want to consider using your colors to drive home branding and to also make your information pop on screen.
Here are 3 resources you can use to bring out your brand's signature:
1. Wise Stamp allows you to bring "your online personality" to life. You can add your social media activity, quotes and social icons such as LinkedIn, which can be a valuable tool when connecting on a professional level. They have free and paid options depending on your needs.
2. Email Signature Pro is an iPhone app that provides your reader with a comprehensive signature which includes: a photo, two fields of text, a footnote, a customer banner for your logo and links to your social media accounts.
3. Sig Buzz is a free service that provides various signature templates, social media integration and analytics to see click-thorough rates.
No matter which route you choose take, make sure your signature is concise, yet comprehensive and takes your reader through a journey through your brand.