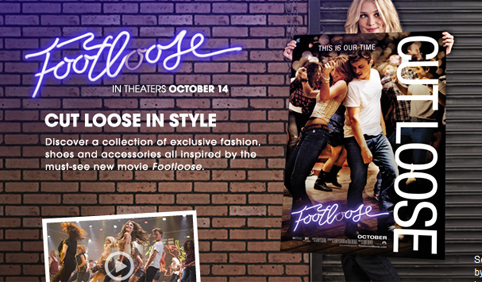 Did you hear that the remake of "Footloose" is now out in theatres? To revive the 1980s classic, Paramount Pictures partnered with HSN to create a 24-hour promotion to bring news to this blockbuster by creating a fun shopping experience using a range of designers to create a line of apparel, accessories, and cosmetic brands inspired by the film.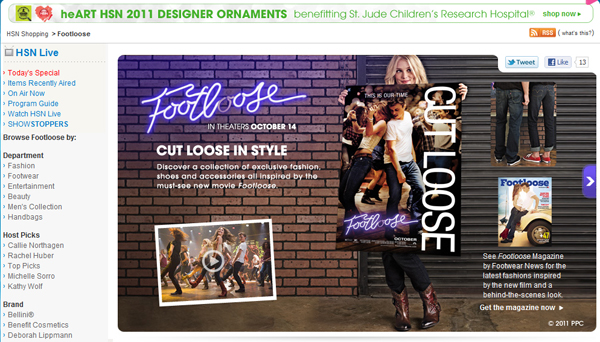 The partnership includes well-known brands like Steve Madden, Matt Bernson, and Vince Camuto, for exclusive designs that will make you want to kick off your Sunday shoes! The line also includes nail polish from celebrity make up artist Deborah Lipmann in colors like "Dancing In The Sheets" and "Let's Hear it for The Boy" that were hit songs from the first movie to drive home the inspiration.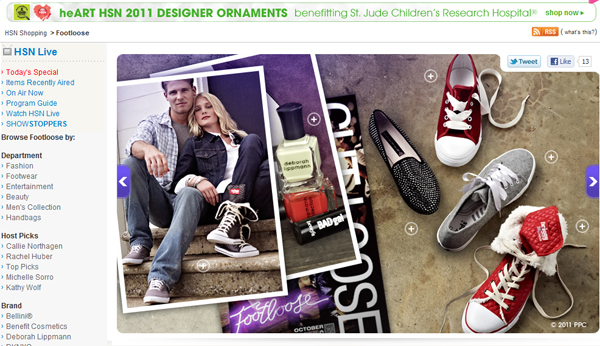 Media collaborations aren't new, but they are often with big brands because it creates buzz and can also deliver information to new users. However, that doesn't mean an emerging designer can't leverage a trend by simply being inspired by it.
Whether it's a movie, television show, or event like the Academy Awards, being associated with what's current can be beneficial to your brand. First, it makes your brand relevant to all of your targets: both the end customer and media outlets because it's newsworthy and something you can pitch because of it's timeliness. It also has a greater chance of being picked up by search engines, especially if you use the right key words, which will help keep you on top of search pages! Fans also love to see what a designer is inspired by, which helps showcase your brand's point-of-view and also provides a sneak peak into your world and what makes you tick.
There are many ways to leverage trends. One way to do this is through social media. Have you ever noticed that on Monday nights, when Gossip Girl airs, it's usually a trending topic on Twitter? Or, it may even come up in your news feed on Facebook. If your brand is a right fit with a show, especially a season premier, look to see when it airs or what day it's on so you can begin to craft your own mini campaign.
Stretch your thinking when coming up with your brand's marketing ideas and try to create your own angles. Look at what's going on in your category in terms of trends, news and entertainment to see where there could be a fit. It doesn't necessarily have to be a new product introduction as long as it's relevant. Think about how you can tell a story or cross-merchandise too. For example, on Gossip Girl, the character Blair Waldorf, the Queen of New York's Upper Ease Side has a certain look. Can you tap into her image and pair it with something she may wear or like?
Taking cues from pop culture will help you create fresh marketing ideas and excitement for your brand. You'll soon see how keeping up with news and what's hot in arts and entertainment will fuel your ideas while also helping you dig deep into your brand to extract the compelling points from your business and reach your customers in a strategic way.