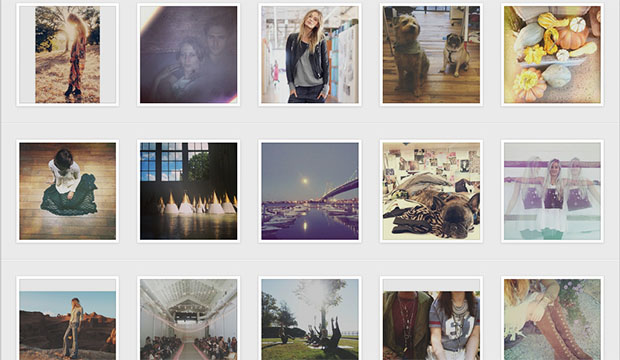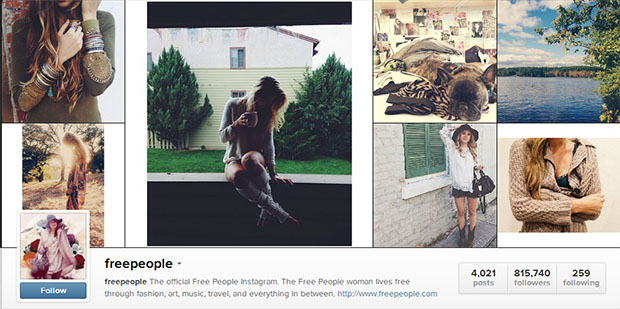 Guest post by Courtney Gerring, Digital PR at Fashionbi.  Fashionbi is the world leader in Business Intelligence for the Fashion industry. Fashionbi enables smart decisions about the marketing of Fashion and Luxury brands by forecasting, analyzing and reporting in 90 countries their performances and clients perceptions.
Instagram has quickly become an integral part of expression and discovery for a lot of people, especially Generation Y.  It's quickly become the chosen form of social communication for many.
But how are fashion brands communicating on Instagram; a social network that has now reached 150 million active users?
Simplifying the Process
Instagram is not only opening the doors to a new communication approach for fashion brands, but it is opening the doors to a global transition in the way that humans communicate.
Instagram has no language barriers and the fashion industry is one industry where visuals must be prevalent.
Its simplicity allows brands to focus on the creativity behind the image; it's about creating a digital collage, a space of inspiration, for not just you and your brand, but your fans to get inspired.
So it is only natural that the fashion industry is rapidly being changed by the visual content revolution. Mainstream fashion brands to luxury brands alike are transitioning their marketing plans and communication strategies to include Instagram.
Telling an Amazing Brand Story
Storytelling has always been a 'must-include' inside of any fashion brand's marketing strategy but now storytelling has the capabilities to visually show everything about a brand; from the design process to the lifestyle of the brand's team.
It is far more likely that your followers will take a look into your brand's visual story, than read a page and a half about how you originated.
Instead of just snapping a photo and uploading on Instagram, it is possible to really get back to your roots, to why you started, to what inspired you and visually please your followers with the entire story and lifestyle around your brand.
Building a Community
The beauty of Instagram is that fashion brands have the ability to create a community; to start a movement behind what you're doing.
Now, in most cases, community requires much more than just Instagram to be successful. But this platform is absolutely an integral part of it. Because it's not just about you and your brand. Your followers on Instagram have the ability to easily check out and befriend each other, growing your following from an isolated group of individuals to a intertwined group of people with similar interests. And that can happen with a simple scroll down someone's profile.
One brand that has mastered the digital space is Free People. Sure they have been around for nearly 3 decades, but they have created a digital image library inside of Instagram; posting inspirational quotes, images of destinations, style of the day photos, and the life and work of their team members.
Instagram isn't necessarily making communication "easier", but if done properly, it's making it possible for a much stronger form of communication.