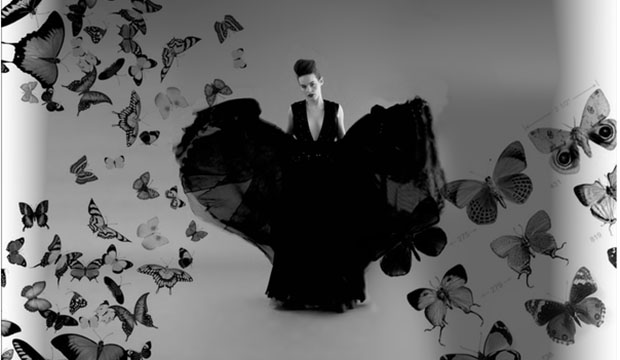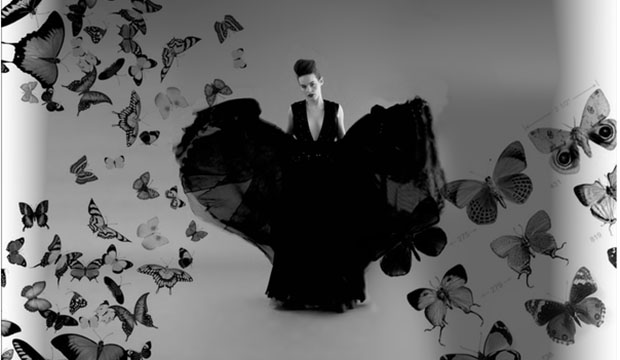 For some time now, we've had our eyes on wearable technology. Specifically, ever since Credit Suisse predicted that the market would be worth up to $50 billion over the next three to five years. Most recently, during NYFW, we saw the iconic Diane Von Furstenberg and her models sporting Google Glass.
There's no denying that wearable technology has made waves among fashion's elite, but it remains to be seen whether the trend will catch on among consumers.
In fact, the survival of the wearable technology market may hinge on help from within the fashion industry.
The cohesion of technology and design innovation is the driving force behind Cornell University's Textile Nanotechnology Laboratory, which has brought together chemical and biological engineers, fiber scientists and physicists, not to mention a handful of designers. The lab's most celebrated creation has been a solar-powered dress, which uses conductive cotton to charge smartphones.
The lab's goal has been to find ways to make the foundational materials of this technology more widely accessible, such as embedding the technology within the existing material. As Juan Hinestroza, who leads the research team, told Wired UK:
there's little point creating these incredible processes if they never find a practical application.
Engineers are not the only ones concerned about the survival of the wearable technology market; the design industry is also struggling to popularize these innovative products.
Designer Francesca Rosella and artist Ryan Genz, the founders of Cute Circuit, a fashion line that blends imaginative designs and technology, constantly battle with manufacturers to create the materials they need at a reasonable price.
The company has experienced successes with its custom-made dress for Katy Perry that lights-up to a musical beat and a Twitter dress worn by Nicole Sherzinger which flashed live-tweets.
However, given the cost of production and the limited market for these items, its highly unlikely that we'll see similar products hanging in the windows of retail shops any time soon.
Moreover, the public's lack of enthusiasm for Google Glass has no doubt been a deterrent for other wearable technology brands.
According to Christian Tubito of Light.touch.Matters, an EU-funded think tank that challenges designers and scientists to work together to create prototypes, the outward appearance and usability of these products need to be the primary focus. As Tubito put it,
technology alone cannot convince us to strap a computer to our face.
That is where the persuasive powers of the fashion industry can come into play, driving acceptance of these products and popularizing them among the public.
Since the last thing some many of us want is to look "unfashionable", the success of these products among consumers will depend upon making these items pieces of self-expression. Once this takes place, wearable technology has the potential to become, in Tubilo's words, an even more powerful form of "self-determination, personalization, and creative expression", one which consumers will find hard to ignore.
How do you see wearable technology becoming mainstream in the near future?