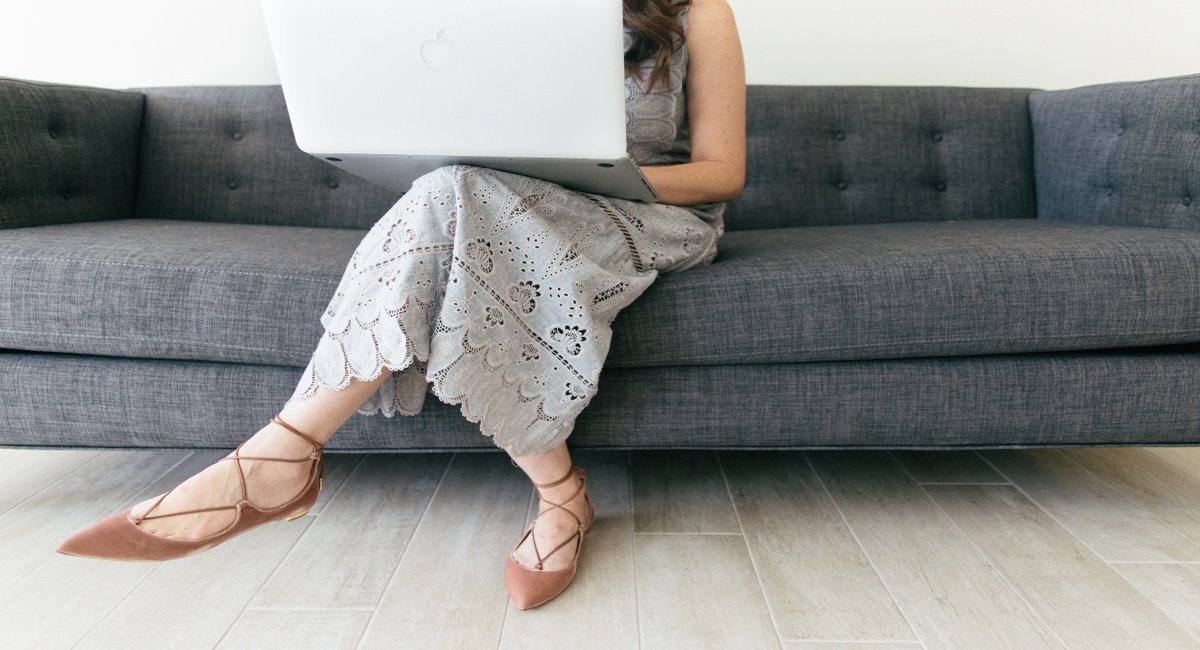 Believe it or not, Google actually has a full suite of tools that are designed to help your fashion website rank better in search. Personally, as a marketing expert with a focus on search presence, it often seems like Google is doing everything in their power to stop websites from gaining visibility. But at the end of the day – no matter how aggressive the Google algorithm seems to be – search engines just want their users to find the best websites to answer their questions.  
And because Google is not actually out to ruin any businesses, they've created and released a full package of free tools for the modern day business to help them rank better in search. One of those digital tools is Google Search Console.
At its core, Google Search Console it's a rank tracker, error identifier, and backlink checker. If you don't quite understand the significance of those things, don't worry! We'll talk through them together.
Understanding Rank Tracking in Google Search Console
In order to understand rank tracking, you first need to be familiar with why keywords are so important.
Keywords are the words and phrases that are integrated into your content to help your website show up in Google for relevant searches. These keywords are like tiny flags that signal to search engines that your content is worth showing.
Without keywords, your website may still rank for relevant searches, but intentional keyword integration in the content and meta content of your website is one of the foundational elements of a well-optimized website.
Once those keywords are in place it's important to know how they're doing – if they're driving traffic and if your website is showing up for those keyword searches. Google Search Console holds all that important information.
You'll be able to see what keywords your website ranks for, how many "impressions" your website got for any given search term, how many clicks or visits your site got from any keyword, and your current rank.
While this information may seem inconsequential at first glance, it's often the basis of any good search engine optimizer's strategy. Even if your website has no ongoing SEO plan, take a peek at the keywords your site is ranking for and ask yourself the following questions:
Am I currently ranking for keywords that my target audience is searching for?

Am I currently ranking for branded keywords (i.e. my website and/or brand's name)?

Are there any keywords I'm surprised to see my website ranking for?

Are my top keywords actually valuable? (i.e. are my top keywords only driving a few visitors per month?)  
According to your findings, you may need to tweak any existing keyword optimization work on your website or even hire an expert to guide your efforts.
Using Google Search Console to Identify Website Errors
During the life of your website, there's a good chance you might encounter times where your website breaks. A page may go missing, a link may lead to a dead-end, or a mobile page may not show up on a tablet.
These errors are unfortunate but often easily fixed. What's more difficult is knowing when these errors exist on your website. As a fashion business, the last thing you want is for a potential customer to click away from your website because the page they were promised doesn't exist anymore.
The good news is that Google Search Console keeps a complete record of those errors on your website and they will let you know any errors with a simple email. If you have a GSC account set up and your website submitted, their bots will crawl your site periodically and determine if any errors exist.
Without this feature, there is a good chance you may go months without realizing a simple error exists that has actually been driving traffic away instead of promoting sales and conversions.
Utilizing Google Search Console's Backlink Identifier
Backlinks are links from other websites that connect to any page on your website and currently, they are one of the biggest ranking signals in the Google algorithm. Essentially, the more websites link to your site, the better your site will do in search.
However, with backlinks, there are some shady practices that can actually cause Google to de-rank and de-value your website. Spam websites and large-scale directories can often be used to link to your website without you even knowing about it. This could result in inflated traffic stats in Google Analytics, spikes in your bounce rate, and significant decreases in the time spent on your site.
If you see strange changes in your traffic, hop into the backlink checker in Google Search Console and find out if there are any spam sites linking to you. You can also take a peek at how many backlinks you currently have, which ones are driving traffic to your website and what pages those websites are linking to.
How to Set Up Google Search Console
So now that you know some of the primary features of Google Search Console, you're probably itching to get this awesome free program set up and working. There are a few steps to getting everything hooked up, but with a little bit of knowledge, it's not too hard.
Log In or Create an Account at Google Search Console

Choose "Add a Property"

Enter your website's URL

Verify your Website by either adding a little bit of HTML to the header page of your website, adding it to Google Tag Manager, or verify via Google Analytics ID
Verifying your website via the Google Analytics tracking ID is the easiest method. Google Search Console will walk you through the process. If you don't have Google Analytics already installed on your website adding a bit of HTML to the main header page of your website is the next best option.
Once your website is verified you'll need to wait about 5-7 days. That's how long it takes GSC to pull and start tracking your data. After that, you'll be able to utilize all the important functions of the free program.
Google Search Console is a huge asset to any fashion designer with a passion to grow their business. With a few simple steps, you can easily verify your site and start tracking your data. Soon you will learn how both Google and your users view and interact with your site.
With SEO, knowledge is power. With the knowledge GSC brings to the table you'll soon increase your visibility and grow your organic reach. We'd love to hear about your experiences with GSC in the comments!