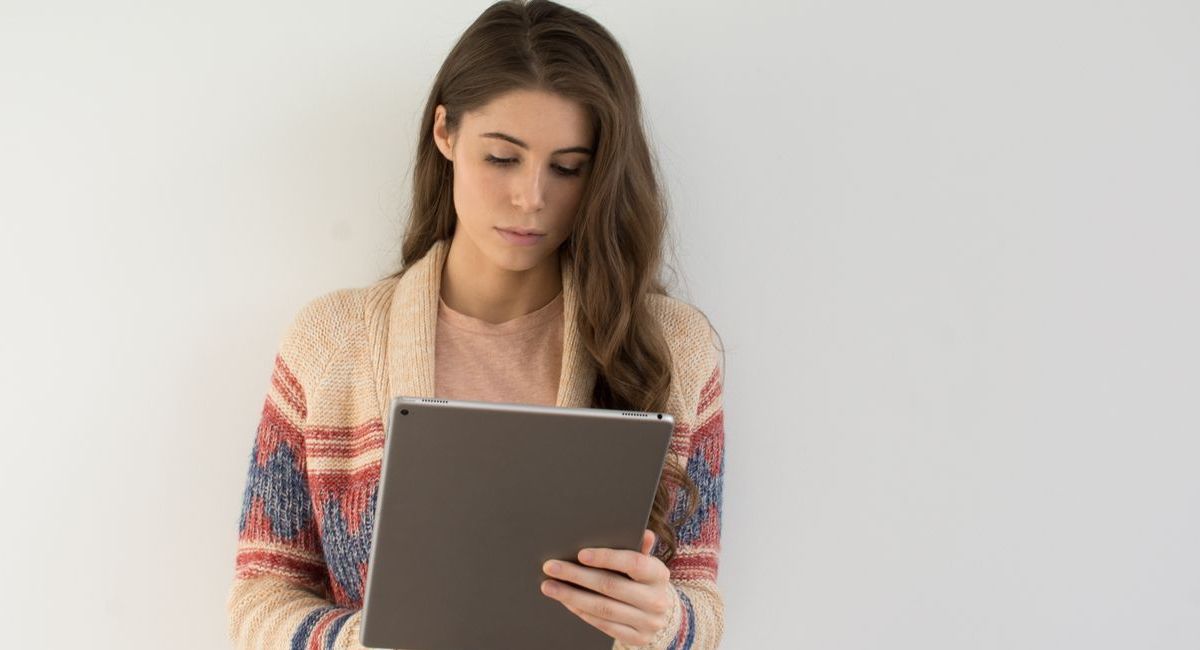 If a world existed where you didn't have to babysit your marketing strategies, would you find a way to get there? 
Of course! 
Learning and implementing successful marketing initiatives for your fashion business can be quite laborious. And, if we're all honest, marketing is something that can be easily put on the back burner. But we all know that in order to run a profitable business, you need to focus on marketing. If you're a one-person show it's even more important to get a handle on how you spend your time. 
So, what exactly is marketing automation and how can it help you? What are the benefits and are there any costs to plan for? 
Let's dive into this. We'll also go over why setting up processes and some marketing automation will help free your time and resources. 
What Is Marketing Automation? 
A quick Google search may deter you right off the bat because the pages of results are filled with expensive agency pitches and developed programs designed to run your business and generate leads. 
When you make it to the big leagues, you may want to invest in programs like these. I'm sure they're profitable in their own way. For a small fashion business, however, marketing automation is simply the act of setting up and using systems that produce an automatic response based on a prompt or trigger. 
A familiar example of automation is an email drip campaign. You use a system like MailChimp to create emails in one sitting and when someone signs up for your email alerts they'll get an automatic, scheduled sequence of emails. Other than the initial set up, this happens without you needing to lift a finger. It's one less thing on your mind and one more positive interaction your audience has with your brand. 
This type of marketing automation is ideal for cultivating strong brand awareness, generating leads, and even driving sales. Best of all, there's no need to babysit the process. 
And speaking of processes… 
The Difference Between Processes And Automation 
Chances are you won't find too many articles in the general marketing world about the benefit of processes, but in my own experience, they are invaluable. 
Processes are steps and systems you set up for yourself that eliminate the daily decisions you have to make when it comes to your marketing strategies. 
Automation is letting a program run a marketing campaign for you (like in the case of the drip email campaign), whereas processes just make life easier. 
In case you're unsure where to start developing your processes, I wanted to give you an overview of some processes I've set up for my business: 
Choose 1-2 presets to use on all Instagram photos. Now, I don't have to think too much about editing photos for Instagram. 

Research 30 relevant hashtags for Instagram and keep them handy in a note in my phone. Every time I post on Instagram I can simply copy and paste those hashtags and never spend time researching them again. 

For every new lead, I capture their information and set up an initial phone call through a calendar form on my website to establish contact and answer initial questions right away. 
It's decisions like these that can be tedious and time-consuming if you make them every day. But once a process is set up, you won't have to worry about them every time you work on your marketing. 
How to Automate and Create Processes for Your Initiatives 
Sometimes it takes getting to know your pain points well in order to figure out what you might need to automate or work into a process. What might make life complicated for me might bring you joy, but at the end of the day, the more recurring tasks you can turn into a process, the more time you'll have to devote to other aspects of your business. 
There are a few commonly automated marketing initiatives that may help jumpstart your thinking. Here are a few to focus on:
Social Media 
With loads of scheduling programs on the market at a low or even free price point, social media is one of the easiest things to automate. I would suggest planning out your content a month in advance. 
If that's too intimidating at the start, plan 2 weeks of Instagram/Facebook/Pinterest content in one day. This is called batching and is a version of a process. Use an app like Planoly for Instagram, Tailwind for planning and scheduling Pinterest, and the in-app software for Facebook. 
It may take you a full day, but then you won't have to touch those platforms for 2-4 weeks! 
Email Marketing 
MailChimp is a current favorite email program because you can set up what's called a drip campaign. This simple tool can make life as a business owner so easy. A drip campaign is a pre-created and pre-scheduled sequence of emails automatically sent out at specific days and times. 
It's so easy to pre-produce these types of emails because all you need to do is think through a logical sales progression: welcome email, incentive email, new collection/product email, customer appreciation email, etc. 
Content Creation 
Although less of an automation and more of a process, batch creating your content once per month or per quarter is a great way to free up your time. Schedule one photoshoot, create your content and write your blog posts or add product listings to your website. That way you don't have to wonder where your next Instagram post or product photo is coming from. 
Website and Landing Pages 
No matter your CMS, there are some great ways to streamline your customer interactions via your website. Set up a custom contact form where users can choose exactly what they're contacting you about. 
Setting up your automatic email campaign through a sign-up form allows your email integration to do the heavy lifting. Say goodbye to manually adding email addresses and personally sending a welcome email to every new subscriber. 
Closing Thoughts on Marketing Automation
At the end of the day, the goal is to find the best systems and processes that work for you. Find your preferred conference call program and use it for every call. Find your favorite email marketing system and stick to it. 
By eliminating those small, mind-consuming, daily decisions you'll more effectively connect with your audience. Also, remember that you don't need to spend hundreds of dollars on a marketing automation system right away – or maybe ever! 
Find free or low-cost programs that work for you. Be creative in how you set up your processes for a successful overall marketing strategy.