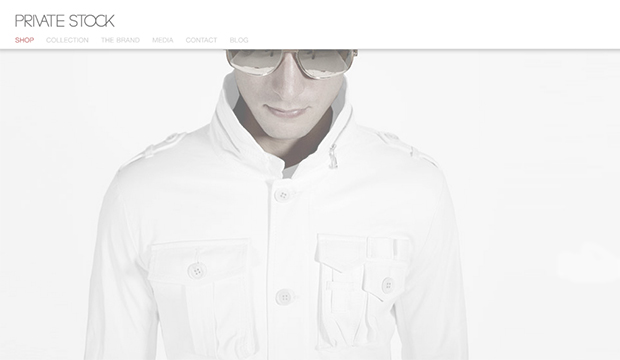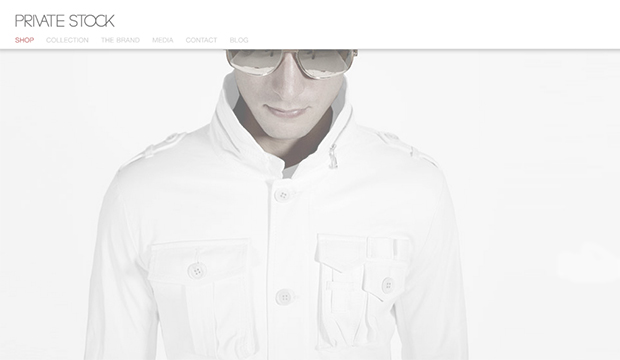 A well designed website is an essential element of a successful fashion business. Whether you're designing it in house or hiring an agency to design it for you, it's important to know what you should be thinking about, the questions you should ask, and best practices.
With that in mind, we sat down with Anshey Bhatia of verbal + visual, to get the scoop on Essential Elements of Your Fashion eCommerce Website.
When a potential new client comes to you for help creating a website, what are the questions they need to be able to answer?
Here are some key questions we always ask:
Who is your target audience? 

What kind of budget do you have specifically for the website, and also for marketing? 

Do you have great content (photography and copy) ready, or is that something we'll need to handle? 

What kind of resources do you have internally, in order to review statistics, manage orders, update site content, etc

Do you have all of your branding together? 

Who handles your marketing, both online and offline, and how do you promote the brand in general? 
Many of the questions we need our clients to answer are not just specific to building a website, they are focused on using the eCommerce site as a platform for your business. 
So many of the questions are business-centric and related to your vision, your operations and your resources, and you as the business owner need to be able to handle those questions. 
If you've ever watched Shark Tank, imagine yourself in the position of pitching your business.  If you can't answer any question thrown at you from a business perspective, you're not going to do well.
What questions do you think they should be asking you?
You should be asking us (and any vendor) about things like:
What resources we have on staff

Our experience within the industry

Preferred styles for the design side of things

eCommerce platforms of choice and why

How they can manage the site following launch

What if something breaks following launch and how will it be covered, etc. 
That's specifically for the site, then on the operations side you should be asking:
About order fulfillment and how that will be done internally

How will they track orders, process them and see the overall health of the eCommerce site
Beyond that, you should make sure that the site will work well from a marketing side: sharing products via social networks, sharing favorite lists, logging in with Facebook, email sign ups and integrations, discount code integration, etc. 
Lastly, from a budget side, ask
How can we make something that works well with your desired budget range

How can it fit into your company, from a branding side, an operations side, and a marketing side, in relation to your resources on hand.
What are the three most important components of an e-commerce website?
There's definitely a lot more than 3, but if I had to pick I'd say:
Customer ease of viewing and finding products

Customer ease of checkout

Administration management (order fulfillment, stats tracking, etc.). 
You want to make it easy for people to find it, look at it, and buy it within a few short minutes. 
If you don't lead them into buying right away, they will lose interest and go somewhere else.  If you make it hard to buy in any way shape or form, you will lose the sale.  Period. 
And if you can't handle the order fulfillment process on your own end, no one else will buy from you when they hear about someone else's poor experience on the site.
You recently completed the creation of PrivateStockBrand.com, which looks beautiful by the way, what were the goals for this brand's website?  How did you communicate them visually?
Thanks for your compliment!  We're very proud of that site, and it was even a nominee for site of the day (and year) on Awwwards.com!
Our goals for the brand website were to keep it very clean and photography centric, and to match their branding style as much as possible.
We have a lot of little touches which really make the site come to life; for instance, if you click on the Collections section, you can slide through each item by clicking on the arrows without moving your mouse.  That may seem small, but when you add together a lot of smooth, sophisticated touches across the site, it creates a site that is both unique and a treat for visitors at every turn.
Of course, besides brand continuity, we wanted to ensure that items could be found and purchased quickly and easily from the consumer side, and that order fulfillment from the client side was very simple as well.  Abandoned carts are one of the biggest stats to keep track of, and we wanted to make sure abandoned carts weren't a problem, so we made the check out process very simple and straight forward.  Fill out the form, get your products in the mail.  Quick, easy and effortless.
What e-commerce platform did you use for Private Stock? Why is this a good option for fashion designers?
We used Magento for the eCommerce platform for Private Stock.  There are a bunch of eCommerce platforms out there, but really they fall into two buckets:
Lightweight platforms that are hosted by the cart providor (Shopify, BigCommerce, etc.)

Self hosted, customizable solutions such as Magento, WordPress eCommerce, etc. 
I always tend to gather budget information from a client first, and then make a recommendation based on their budget.  Bigger budgets should go with a self hosted solution where you can control every aspect of your platform.  So, for Private Stock, we went with a self hosted solution (Magento on a dedicated server) and set everything up for them, including the hosting, secure certificate, etc. Magento is very powerful and you can customize it in any way you want. 
On the flip side, it's also heavy on the programming side and takes significantly longer to customize than most other eCommerce platforms.  So it's a much more time intensive platform, but you get a lot of benefits when its all said and done.
The hosted cart providers such as Shopify and BigCommerce are great for smaller budgets.  You pay a monthly fee to them, they have templates you can use instead of doing a custom design and development process, and you can keep your costs low.  They don't have the power and customization of a self hosted solution, but if you're just starting out these are great options.
You lose the ability to have a truly unique site that you can 100% control, but you make up for it in ease of use and setup, as well as budget of course.