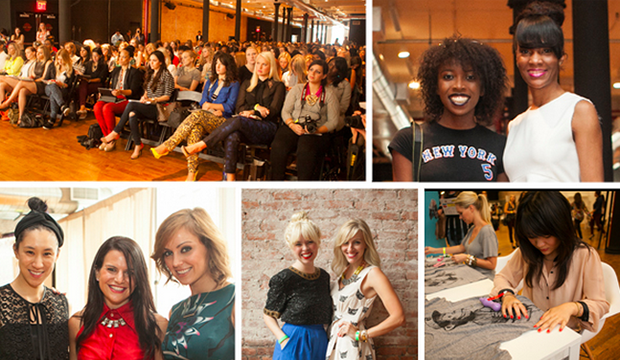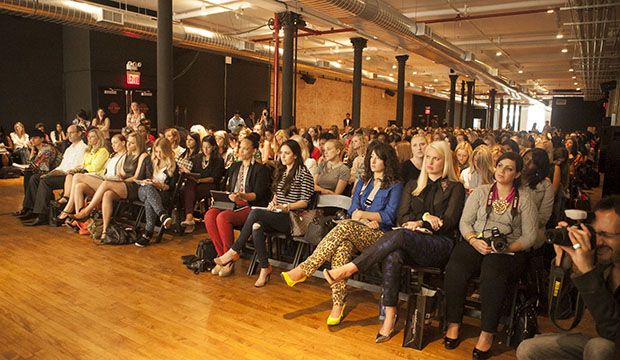 Have you heard about the Independent Fashion Blogger Conference?  It's a two day event that takes place here in NYC.  The event hosts fashion industry bloggers and influencers sharing how they started their businesses, how they grew their brands, and what they've learned.
We were excited to learn more from Jennine Jacob, the founder of IFB, about how independent fashion designers can work with independent fashion bloggers!
Read on for great input on the designer/blogger relationship, what blog coverage can do for your brand, and why attending the IFB conference is a really good idea…
We see a lot of big name fashion brands working closely with bloggers. How can independent fashion designers with smaller budgets effectively work with fashion bloggers?
As someone who runs a bootstrapped business, I understand completely the difficulties competing  with other companies who have funding and larger budgets. It's hard to get off the ground, and it's hard to maintain momentum with limited resources.
That said, when it comes to working with bloggers, treat it like any other marketing effort. Be realistic your budget and your product, what type of blogger would be excited to work with you? Would their audience reach my customers? I hear from brands all the time they want to "work with bloggers" but really, they want to work with only the top bloggers, who unless you can provide a competitive package, will not be excited to work with every brand that pays attention to them.
Take the time to research bloggers. Which bloggers align with your brand? Which bloggers appear to have a dedicated following? Take the time to learn about blog metrics, things like traffic, following, click throughs, and see how that fits with your goals.
Also understand, while gifting has been effective for getting coverage, it doesn't guarantee coverage. Brands have sent products and don't get coverage, because we don't cover products (unless they help bloggers succeed.) So know who you're pitching and build relationships accordingly.
How has the designer/blogger relationship changed over time? And what is the best way for a designer to begin building a relationship with a blogger?
The blogger/designer relationship has always been complex, however, my advice has always been to not ignore the small and emerging blogs. Today, it's competitive to get the attention of high-profile bloggers, so you want to be sure to have that relationship in place.
These days brands are becoming more sophisticated with their strategies, and tracking information from campaigns. We're going to see a shift towards understanding ROI, both for brands and bloggers, so most likely the relationships will shift to be more business focused.
Do you think it's important for fashion designers to also be fashion bloggers?  Why  or why not?
Once I tried to set up a vintage shop to make money for my blog. I love shopping and vintage, so I thought it would be a perfect fit. What I didn't realize was the marketing an ecommerce shop, even if it was an Etsy shop, was a job within itself, so then I had to chose between being a blogger or a retailer.
That said, it's important for every business with a website to have a blog. There are many articles that discuss the benefits of maintaining a blog, both for SEO purposes (still the largest traffic driver for many sites) and for building relationships with your customers. The only thing I would suggest, is if you have limited resources, take the time to determine your blog strategy, to avoid getting lost in promoting the blog over your product.
What kind of impact can fashion blog coverage have on a new designer's career? Can you give us an example?
We are working with two brands in particular at the IFB Conference who have had great success getting off the ground from blog coverage. Both Fibi&Clo and Cambridge Satchel Company have gotten their starts by implementing bloggers in their marketing efforts. Michael Leen from Fibi&Clo, told me in conversation he was surprised by the impact mid-tier and smaller bloggers had for his business.
Do think it's beneficial for independent designers to attend the conference? What can they expect?
Of course I think it's beneficial for designers to attend the conference! For two reasons, one is to build face-to-face relationships with bloggers. It's a fabulous opportunity to meet fashion bloggers, especially since the bloggers who attend the IFB Conference are both enthusiastic and focused on professionalism. So designers will meet bloggers who will be excited to meet them.
The other reason why designers can benefit from coming to the conference is to learn the skills they need for their own social media and blogging efforts. Many brands have told me that they got so much information they could use in building their brand social presences and blogging relationships. If I were an independent designer, I wouldn't miss out on this unique opportunity.
Have you started building your blogger relationships yet?