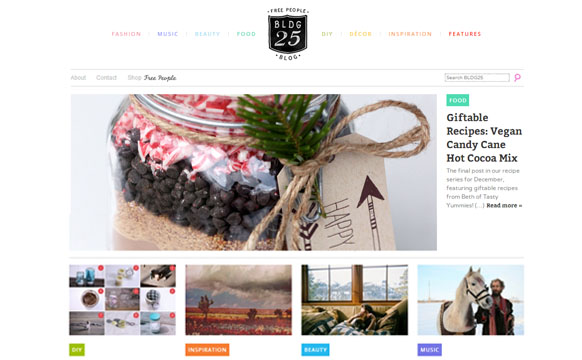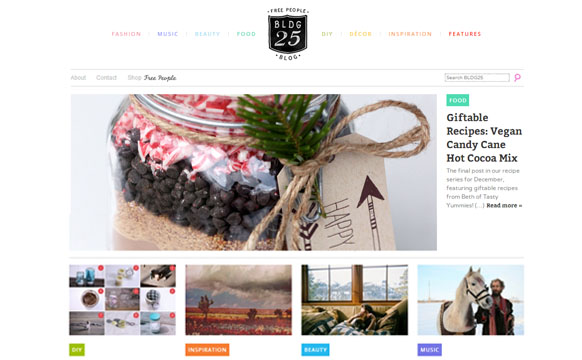 Creating a blog and updating often (along with having an already strong web and social media presence) is solid way to achieve customer loyalty and ensure you stand out in a crowd.
However, retailers are not always as comfortable launching a blog as other fashion-related brands; wondering what to blog about and how to be relevant.
The more you can tell your customers about who you are, what you stand for, and how that relates to them, the more they build trust and appreciate all that you have to offer.
Status updates on Facebook and short 140 character messages on Twitter don't always get your full message across. With a blog, you have the opportunity to write your heart out. Your posts can be as long or as short as you wish.
How Can Retailers Effectively Use a Blog? Here are 7 Ideas:
Tell a Story: Who are you? What's your background? What makes your business different from other retailers? The more customers feel they can relate to a person's struggles or successes, the more apt they are to form a connection with them and want to support them along the way.
You could make your story into a weekly series, for example, something for aspiring retailers or students studying fashion to keep up to date with. Leave out the business jargon and keep it lively though. Customers aren't interested in reading your business plan, they want a voice they can connect to.
Tell the Story of Your Products: Giving your customers insight and understanding about the merchandise you carry and the story behind the garments gets people excited to shop at your location. Choosing an item and writing a quick description about its origin and materials and talking about why you think it's perfect for your customer really assists in building a personal relationship with your clients as they're left feeling like you truly care about their needs.
Show People What Happens Behind the Scenes: With celebrities tweeting live details from photo shoots and fashion bloggers instagramming from behind the curtain at fashion shows, things that were off limits or not available to the general public as few as ten years ago are making headlines and internet savvy, fashion connoisseurs can't get enough of the VIP access.
Make this work for your business by blogging about where your travels may take you. What happens while you're on a buying trip? Can you describe a showroom experience? Do you have a renovation planned for the new year? While it may be "all in a days work" for you, customers love when they feel like they're "in the know" about what's happening behind the scenes.
Recruiting: Sometimes a generic ad on a job board just doesn't cut it. If you're a retailer, you want to hire people who understand your brand and your customers and can relate to your business model.
Posting details about an upcoming position and watching the comments come in is a great screening process. You're able to immediately see who's interested without sifting through dozens of e-mail attachments. Someone who is web savvy is a great person to have on staff as you can be sure they will do their best to help promote upcoming promotions and special events throughout their own social networks. (they may even be able to help with guest blog posts!)
Speaking of employees, a blog is a great platform for you to celebrate employee milestones and success stories. A simple "thank you" takes on a whole new meaning when it's out there for the world to see.
Attract New Customers:  SEO! Need I say more? Having one more outlet featuring your business that's searchable by potential customers far and wide is never a bad thing.
A customer looking for pink sweaters or polka dot rain boots may put their search words into Google and notice the blog post about your new arrivals, driving them to your site and encouraging them to buy from your store online or drop in and make a purchase. The more presence you have, the easier it is for people to shop with you.
Talk to Your Customers, Ask for Feedback: Another great thing about blogs is that the comment section makes them interactive. Giving your customers the opportunity to talk to you directly about what they love and what they would like to see improvements on is the best way to focus your energy in the right direction.
Knowing you're listening to what they have to say provides your customers with a great sense of satisfaction and the perfect reason to continue to do business with you.
Announce Special Events or Promotions for Blog Readers Only: What's the best way to encourage customers to walk through your doors? Invite them! Readers will be excited to subscribe to your blog when they realize the potential of being invited to 'blog follower only' parties and after hours events, or when they'll have advanced notice of an annual sale that they can preview before anyone else.
Photos: Sometimes, a picture is worth a thousand words.  If you're having an extra busy week or just can't find the words to pull together a full written post, add interesting photos that relate to your business, your merchandise, or even general interest things like your city or maybe some of the things you do in your spare time while you're not in the shop. People respond when they're visually stimulated. Use your blog to inspire.
Do you have a blog for your boutique?  How's it working for you?