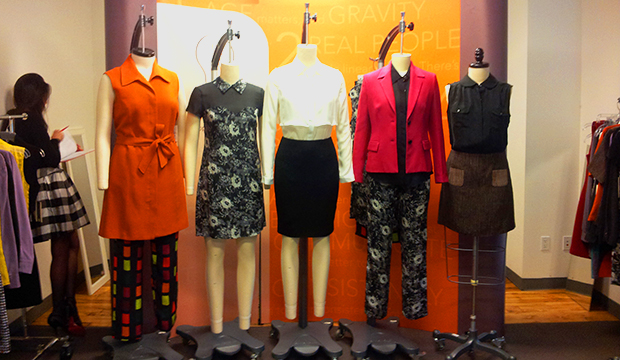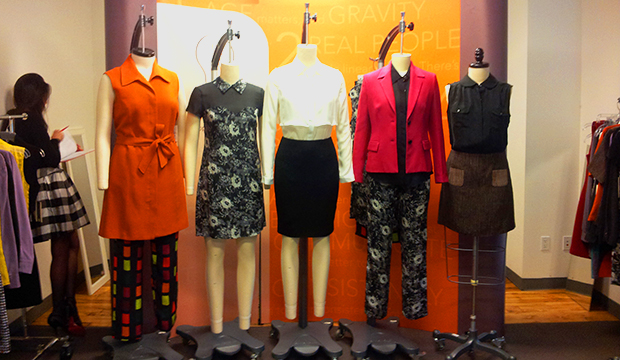 Collaboration is a term that most fashion designers tend to think too narrowly about. While teaming up with other designers or retailers is often a great thing, why don't designers think more creatively about collaboration?
Typical collaboration projects that involve fashion tend to focus on things like working with a textile print designer, embroiderer, or other fashion-y creative, teaming up with fashion designers with a complimentary accessories lines to hold a pop-up shop, or pairing with a retail boutique that is focused on a similar demographic to hold a trunk show, and so on.
Don't get me wrong, I think, if done properly, all the collaborations listed above can be great for your business. Collaboration can be exciting and often introduces your brand to an entire community of new people.
But in terms of doing something a little more interesting than your typical pop-up shop or trunk show, it seems to be lacking. Why not have a little fun?
I was recently invited to a Carrie Parry Trunk Show and Fit Trial here in New York.  The premise of this was to offer the collection at a discount in exchange for getting women's honest feedback on how the garments fit.  The reason? Carrie Parry has collaborated with Alvanon to consider the possibility of potentially offering a better fitting garment for their customers in the future.
The event collaboration was a smart move that showcased Carrie's work in the Alvanon offices, introducing the brand to new people (while also introducing Alvanon to industry folk like myself), and showcasing Carrie Parry as a brand that truly cares about its customers and their happiness with their garments.
I really like the Carrie Parry example because it combines technology and fashion. (I mean really, do any two industries change as quickly?) But you don't have to focus on technology collabs.  Another idea could be to work with a product designer on creating smart packaging or with a writer to create a cool eBook about a subject your customers would love…whatever, have fun with it.
Some of the best collaborations come from seemingly very different or even opposing ideas. By observing what's happening in the world around you (not just in fashion) you will be able to really consider unique ways to build brand recognition and broaden your customer base.
So, are you currently or have you ever collaborated on a project with would help grow your brand? How'd it go?