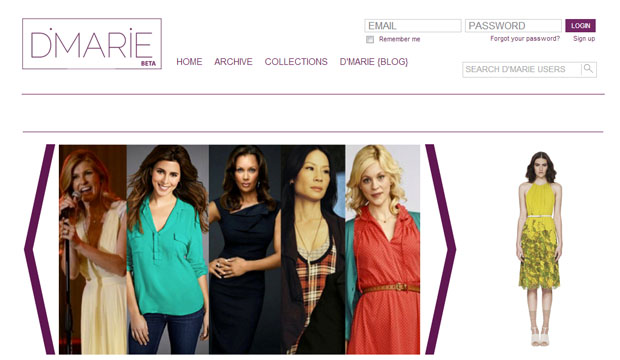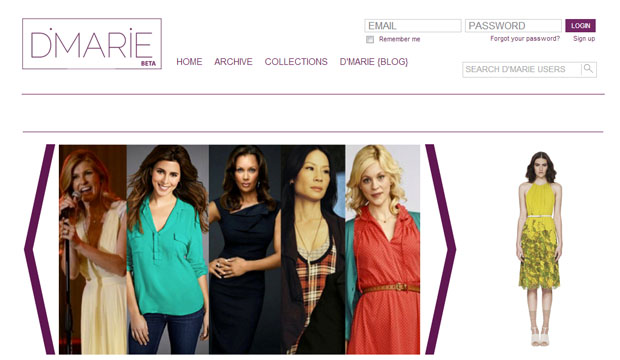 Not too long ago, while attending a fashion tech meetup, we had the pleasure of being introduced to the company D'Marie.  We were blown away by what an exciting concept it is and thrilled to chat with founder and CEO Frank Spadafora.
So, what is D'Marie?
D'Marie is a a dual platform website that enables consumers to search for exact clothing and accessories featured in media projects such as movies, television shows, commercials, advertisements and red carpet events.
How does it work?
D'Marie's data is generated via a digital workspace for designers and stylists to request, track, and manage sample garments as they are used in media projects, then publishing credits to their social networking profile.
Sample garment tracking is the core of an emerging designer's press and media strategy, but in order to be effective and increase sales conversions, there must be an industry standard.  D'Marie offers a complimentary platform where designers can digitize their collection, build relationships with stylists, manage requests, and seamlessly track where their sample garments are being used in media,
says Frank Spadafora, CEO of D'Marie Group, Inc.  He adds,
More and more, consumers are interested in finding the exact garments they see in media. They build psychological relationships with clothing based on who they see wearing it and that translates to increased sales conversions for the designers who are taking advantage of this form of product placement.
Basically, the program replaces the erratic sample garment tracking that currently exists and significantly reduces the inevitable threat of human error. Access to a basic profile of the program is complimentary to industry users!, yet applicants undergo an approval process, allowing the site to maintain curated databases.
D'Marie is currently working with a growing list of designers and media producers.
Check out some visuals on how it works.
Garment Profile – This page shows all the details of the garment and provides a link to purchase & also shows similar garments at various price points.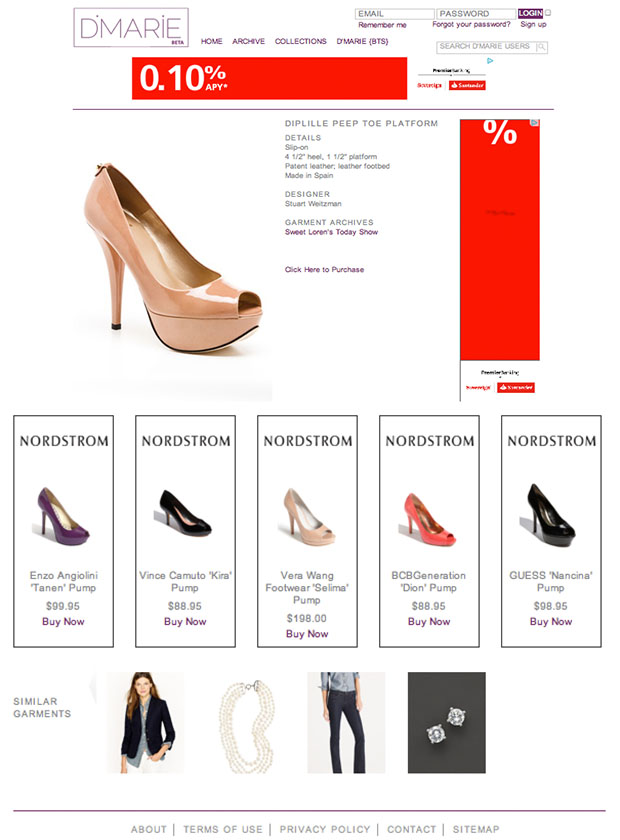 Archived Project Profile – All archived projects get broken down by scene, model, and individual garments seen in the project. Additionally, we connect consumers with "product carousels" so they can purchase good from the media producer.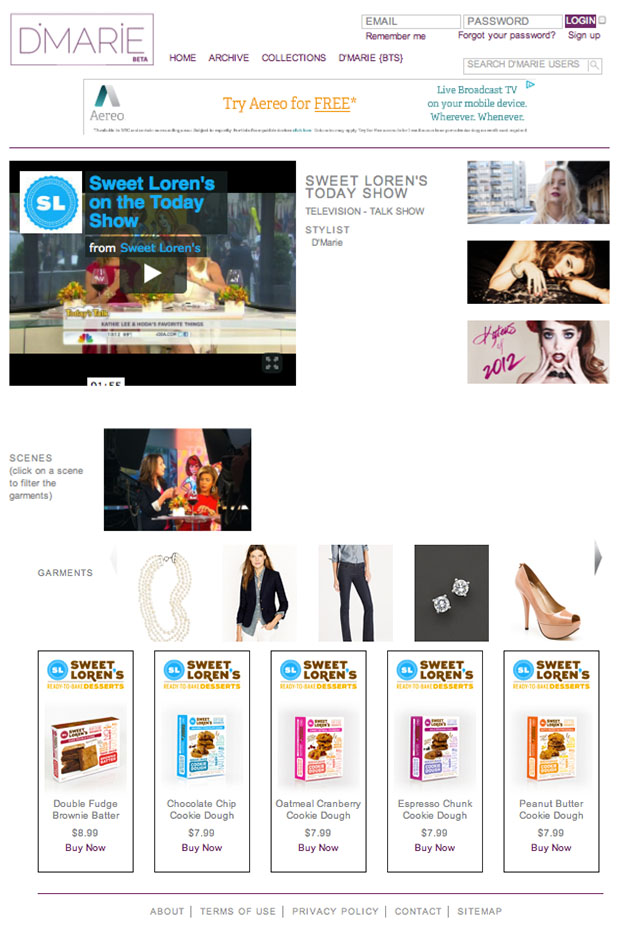 D'Marie Personal Profiles – Everyone can sign up for a personal profile which enables them to get in on the archiving action as well. They can upload pieces from their wardrobe the the "My wardrobe" section of their profile then tag the clothes in their "My Archive" photo albums so friend can show each other's looks.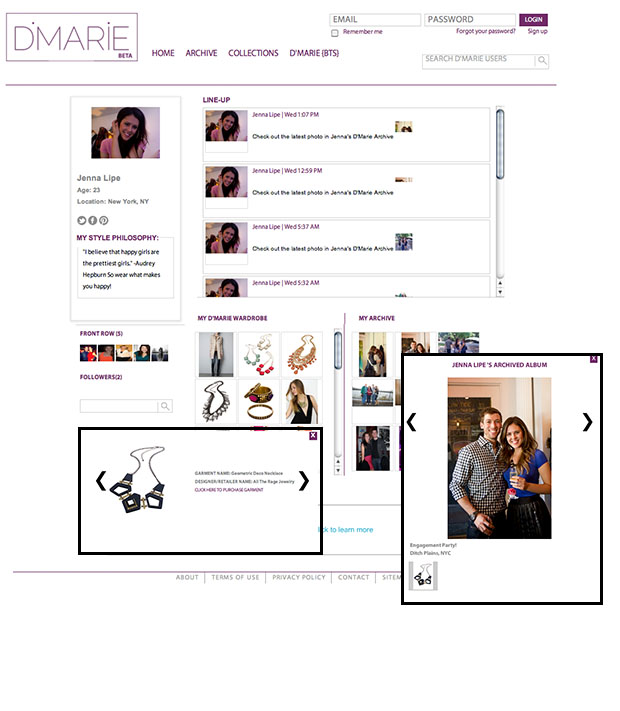 Collections Page – Our collections pages display the latest & greatest designer collections!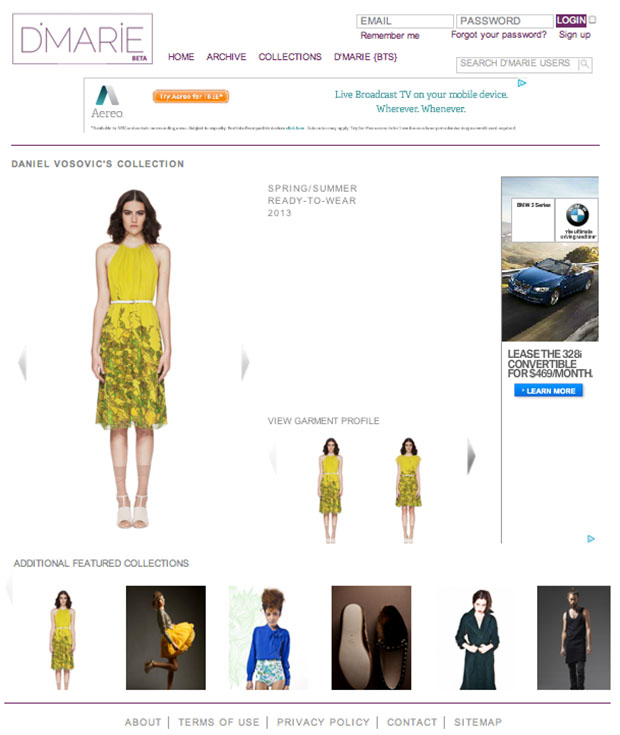 The folks at D'Marie would like designers to know that you can register for a profile at this time (Designers & Stylists) directly on the website for free!
As mentioned, this service is complimentary for designers who want to add their collection to the site themselves. (Amazing, we know)  However, if you would like to work with the D'Marie team in adding your first collection to the site, you can email (accounts (at) dmariearchive.com) and the D'Marie team will assist StartUp FASHION readers (upon approval) at no cost.
So what do you think about this exciting new platform?