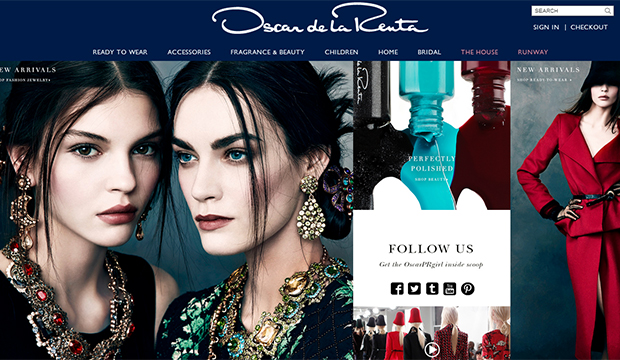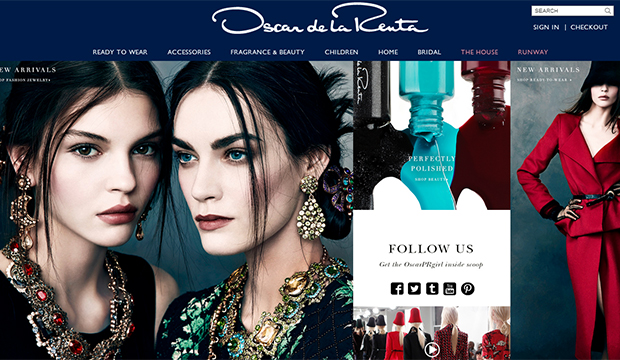 Where can you find Oscar de la Renta's fall ad campaign? You won't find it in August's editions of Vogue, Marie Claire, or Elle. Nope, instead, this fall, the celebrated label chose to pre-release its seasonal ad campaign via its incredibly popular Instagram account.
With over 175,000 followers on Instagram, it's safe to say that the visibility and brand awareness, not to mention sales, that this kind of campaign has the potential to drive is noteworthy in and of itself. Within just the first hour of its social media debut, the ad campaign's images racked up an impressive 1,000 likes.
The Instagram release was coupled with additional promotional efforts, including an email newsletter and social chatter across the other channels. Come September, the ad campaign will also appear on the pages of Vogue, but for now, Instagram gives fans an exclusive look at this fall's items.
What can emerging designers and brands take away from Oscar de la Renta's Instagram campaign release?
The label's decision to release the campaign via social media is just one more indication of how technology has come to influence the way that fashion designers and labels are choosing to engage with consumers. As well as as modern consumers are shopping.
This whole concept, and the success that surrounded it, should come as encouraging news to you as an emerging brand.

The digital world is a more open outlet than traditional print, and it's accessible to anyone. It has the potential to have incredible reach.

It makes sense for you to focus your limited time and resources on online promotion
Success can be more easily quantified and measured. Similar to the Free People application we covered this past month, the Instagram images from Oscar de la Renta's ad campaign are instantly shopp-able. (Change up your website link in your Instagram bio to be the shop page) Online promotion is therefore an efficient way to turn interested viewers into actual customers, and track what percentage of new interest translates into direct sales.
The campaign therefore was a test, a way for the label to take stock of the reach and profit that is possible from digital media. You too can perform tests. Don't be afraid to experiment with your social platforms!