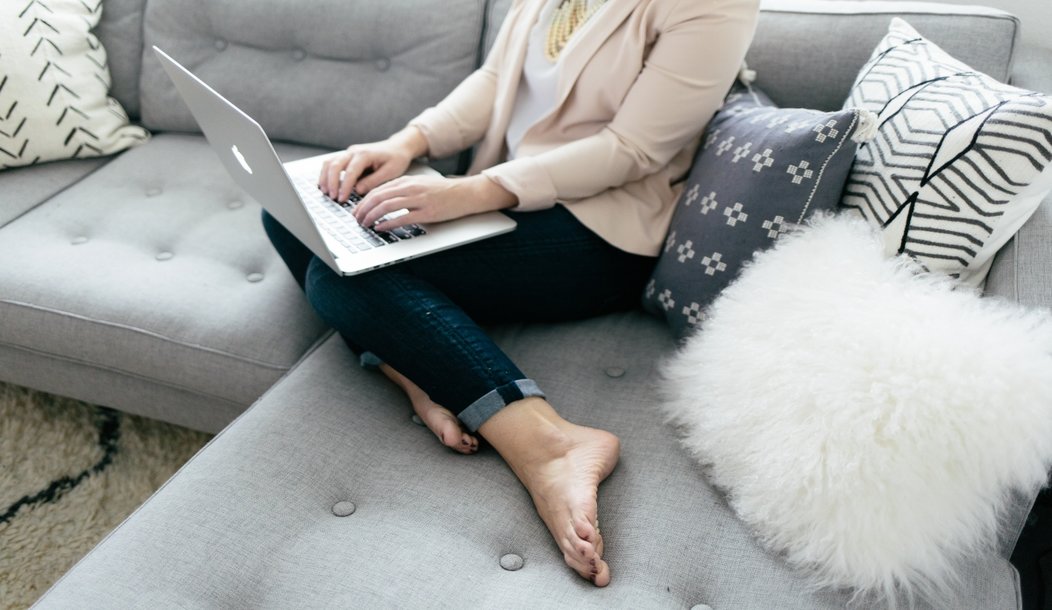 Great fashion product descriptions can be the difference between a potential customer clicking "add to cart" and clicking the dreaded "x" to close out of your website. The product description is where your customer's final few questions get answered, where they get inspired about how to wear your design, or where they get excited about your story.
This is your chance to convert your customer to purchase. It's so important to be thoughtful about how you write this winning fashion product description. In this article, I'm going to give you a couple of simple tips to keep you on the right path! Let's get started.
Be Conversational
Write like you're talking directly to your customer. It can be very tempting to start rattling off detailed features, materials, and numbers when describing a product, but don't do it! Explain things in simple terms, and don't use unnecessarily formal language or jargon.
If you have more technical details to share, don't be afraid to include it, but try to give natural context about why it matters. If you're not sure if it sounds conversational, try reading your product description out loud. Does it flow well and feel natural?
Be Consistent with Your Brand Voice
A great product description is just an extension of the rest of your marketing. It should feel consistent throughout the customer journey through your marketing funnel: from the Instagram post that they discover, to your product page, all the way to the shipping confirmation email.
If your brand voice is quirky and humorous, make sure to inject that same brand personality into your product description! Whether your brand is adventurous, inspirational, ethereal, or witty, your product descriptions should use the same voice and tone.
Tell a Story
You have an opportunity to not only convert that customer to purchase, but also to give them an interesting story to know and share, whether it's about what inspired you to design this piece, about how you manufactured it, or about the great non-profit organization that gets a portion of proceeds from every sale.
Dig into the emotion behind your product. How will it make your customer feel to wear it, to see it in their closets, or to tell their friends about it? If you can really capture an emotional desire to purchase and wear your designs through your product description, you'll be selling out in no time.
Know What Matters to Your Customer
Put yourself in your customer's shoes and think about what is important to them when they're choosing a product like yours. You might want to look at customer reviews (good and bad!) about other brands who have similar products to yours. This will give you a better sense of what's important to a customer who's buying your product.
You can also adjust your fashion product descriptions to include more attributes as you start to see what kinds of questions your customers ask when they're interested in your designs!
Focus on the Benefits of the Features
You'll naturally want to include all of the fantastic features that you labored over in your design. Just make sure to think about it from your customer's point of view. Talk specifically about how a feature benefits the customer. Really explain it vividly so they can truly picture that benefit.
Here's an example: if you design athletic apparel and you're writing a product description for a pair of workout leggings, don't just say you have a quality elastic waistband. Describe how the elastic waistband doesn't budge throughout a 10-mile run, a hot yoga class, or even a kickboxing class.
Consider Your Formatting
Just like with any marketing copywriting, you will want to format your fashion product description to be easy to read. Avoid long blocks of text without spacing, and use bullet points instead of long lists in sentences. Don't be afraid to bold or underline important phrases, and use white space effectively!
Your customers are probably scanning the description quickly, looking for key phrases or answers to their questions. Make it easy on them and use similar formatting for all your products. Don't hide important attributes in the middle of a long paragraph.
Also, consider how your product description fits onto your product page. Avoid writing something so long that your customer has to scroll a long way just to find the "Add to Cart" button!
Think About SEO
Your fashion product descriptions will be crawled by search engines, so you want to make sure that they include key terms about your product. Be sure to write the keyword phrase that best describes your product at least once in the description. For example, include the words "green cashmere sweater," or "A-line skirt." Also, think about the types of phrases that your potential customer might search for, like "most comfortable leather booties," or "the perfect white tee." Include these in your description as well.
If your product descriptions are SEO-optimized, it's more likely that a potential customer searching for your type of product will discover your fashion brand while they're searching on Google, and you'll have a totally new customer on your hands!
—-
What does a winning product description look like to you? We'd love to hear your thoughts on your favorite product descriptions!