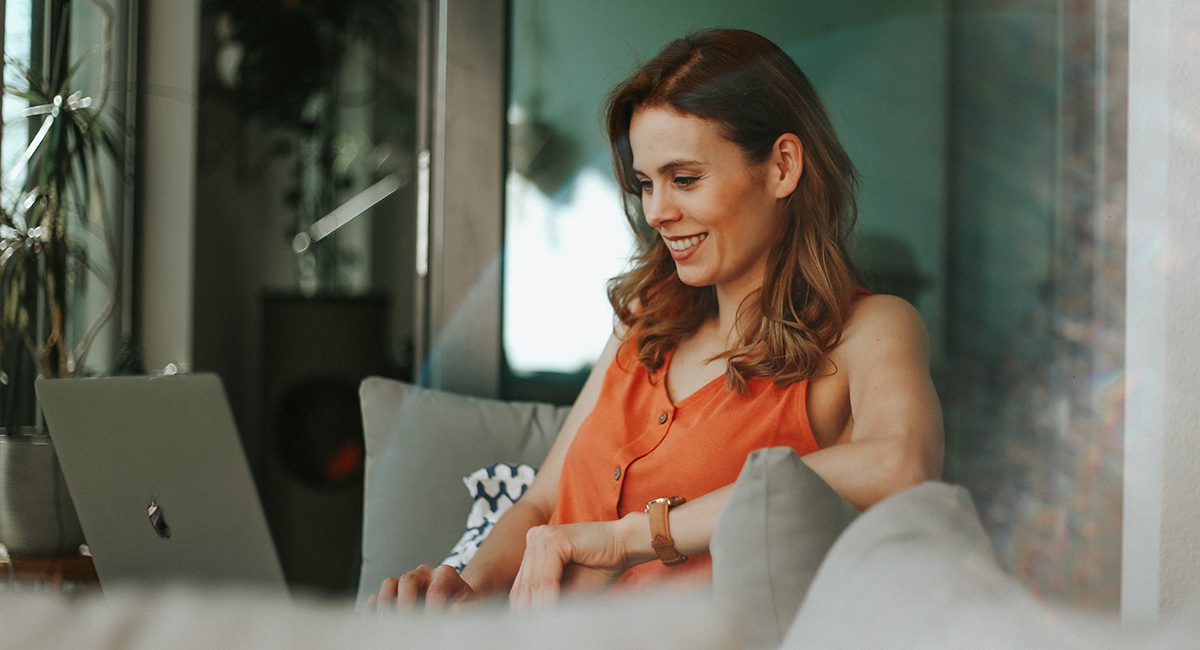 Your product pages are a critical part of selling your products. A quality product page serves as a comprehensive ad for your products: one that can help clearly establish your website as the place to help customer get their hands on your products and designs. All too often, however, fashion brand owners struggle to design product pages that will genuinely convert their site visitors.
Are you ready to create better fashion product pages that are more likely to increase sales? Try some of these great tips.
1. Make sure your product pageS clearly reflect your brand.
As a fashion designer, you understand the importance of your page's look. Your logo, your color scheme, and your tagline or other vital information about your brand all help to establish exactly who you are and let customers know that they're in the right place to connect with you and that essential information.
Each product page should be an extension of the greater whole of your website. While there are some occasions on which you might want to change some of the basics of your product page for a specific launch–in order to fit a unique theme, for example–you should, in general, make sure that your product pages clearly reflect the rest of your branding.
2. Display fantastic photos of your fashion designs.
Give customers an idea of what they might look like and feel like wearing your designs. You may want to try some of these key strategies:
Share photos of models in a variety of sizes to give customers a better idea of what your product might look like on all body types.
Use technology that will let customers "try on" the outfit virtually to get a better feel for how the colors and cut will look on them.
Provide photos from a variety of angles, the more photos the better. Customers need to be able to see the front, back, and even sides of your designs.
In addition, make sure that your product pages include a clear look at any special elements of your designs. For example, if you have a highly specific pattern, you may want to do a specific shot of that fabric, or allow customers to zoom in to take a closer look.
Photos are a crucial part of your fashion product pages. A good photo can make all the difference when customers are ready to decide whether they want to purchase your designs. Pay particularly careful attention to the demographics of your models, who should fit your target audience as much as possible.
3. Put the right information at your customers' fingertips.
Consider the questions that members of your target audience are most likely to ask before they make a product purchase. What do they want to know?
To help prevent customers from clicking away from your page, make sure that information is right there, where they can access it easily.
You may want to tell them:
What kind of sizing your clothing has. Does it tend to run a little big? Small? True to size? Include a detailed size chart. Clear sizing information can help improve overall customer satisfaction and reduce returns.
What fabrics you used in your designs and how those fabrics wash. Customers may need clear wash instructions right there on the product page, where they can review them before they decide to buy.
Any special elements about your clothing. Do you have an athletic clothing line that includes cooling or wicking fabric, which can help improve performance and help keep your customers comfortable? A children's clothing line that is careful to include no scratchy trims or collars, which may improve the wearer's comfort? Make sure you highlight those details.
A comprehensive product page will put the information that customers need right at their fingertips, where they can easily review it as they determine whether they want to make a purchase from your brand.
If customers have to click away from the product page to access that information, it decreases the odds that they will make a purchase (and cart abandonment emails won't bring them all back).
4. Clearly communicate product benefits.
While there are some clear questions that customers will know that they need to ask about your product, other benefits are things that you know, but your customers might not.
Do customers know why they should choose this specific product or brand for their needs? Include the details of what makes your line special. Don't forget information about:
Who you are, including any demographics that could encourage customers to buy from you.
Your values. Do you pay careful attention to fair labor practices in your factory? Do you aim for sustainable clothing designs?
What benefits your products offer.
What features you offer.
Why customers should trust you.
What do you, as a brand, focus on? Are you more focused on quality? Do you offer great products for an affordable price?
Make sure you clearly include that information on each product page. Make sure you focus on your customers and their needs!
Why are those things beneficial to them? Why should they select these particular pieces or designs? With clear information and branding, you can provide customers with those crucial insights.
5. Clearly link to color variations.
Customers might not know what personalized names you've used for those colors. Take a look at your product pages and make sure that they clearly link to any color variations so that customers will know exactly what they're buying.
This strategy is particularly important if you have multiple shades of a single color (Is this one "green" or "forest green?") or if you have unique color names that customers might not intuitively guess.
6. Offer social proof, when possible.
In many cases, you may want to provide customers with information about what others may have said about your products. Social proof is important–now more than ever!
Customers often have a high level of trust in online reviews, especially those that clearly come from real people. Provide that social proof on your product pages to help encourage customers to buy.
Are you looking for strategies to increase your sales?
If you're looking for strategies that can help increase sales for your fashion business, we can help. Sign up for our webinar to learn more about how you can make those vital sales for your fashion brand.