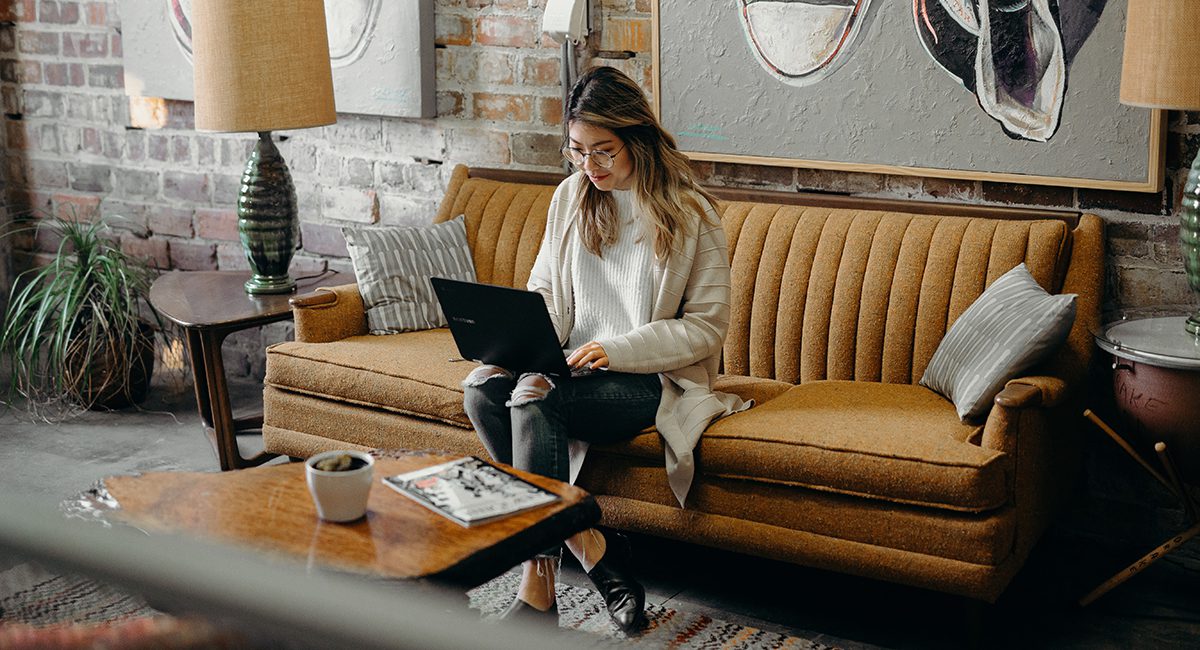 Imagine you are running a successful ecommerce shop for your fashion brand- win!
After figuring out your inventory, testing of your marketing strategies, and creating a healthy flow of monthly traffic, you can really seeing a boost in sales, which is wonderful!
But I'm curious, have you worked on developing an effective abandoned cart email strategy?
Shopping cart abandonment is often an untapped space for increasing your sales even more.
So let's talk about how to create an effective abandoned cart email strategy and how you could use it to boost your fashion brand.
Stats about Abandoned Carts
According to Shopify, about 88% of online shopping carts are often abandoned before a customer decides to complete a sale. And recent research by Baymard Institute shows the average cart abandonment differs by the devices customers use to access the shopping sites:
Tablets: 80.74%
Mobile: 85.65%
Desktop: 69.75%
Here's another statistic you may find interesting: Approximately 45% of abandoned cart emails get opened, which is much higher than other sales emails.
Around 20% of abandoned cart emails that get opened usually get click-throughs.
These numbers speak for themselves. Effective use of your abandoned cart email strategy will do a lot to help you avoid losing out on even more potential customers. So let's talk more about creating your strategy.
Best Practices for Abandoned Cart Email Strategy
It is not enough to just fire off emails whenever a customer abandons a purchase. The best-performing examples combine great design, smart data, and persuasive content.
Here are the critical success factors you can use for your abandoned cart email strategy, which by the way, should include three emails, not just one…
1. Provide a Clear Summary of Cart Contents
The key aim here is to make sure that the customer understands what they were about to buy. Remind them of that item that they were excited about!
Also, consider how you display your products. This is the visual cue for your customer to prioritize making that purchase. Display that visual front and center!
2. When to Send Cart Abandonment Emails
Timing plays an important role in the success of your cart abandonment emails. There is no right or wrong time to send emails, as it largely depends on your target audience. The first email should hit your shoppers' inbox within an hour of abandoning that cart.
The second one should be sent about 24 hours later and then the third about 48 hours from then.
In some cases, you may need to consider the price levels of the products before sending an email. For example, higher-value products may require more consideration from the shopper; sending within the first hour can be too soon. So if you're selling luxury, then adjust your abandoned cart email strategy so that the first one isn't sent until 24 hours after the abandoned cart.
But all of this is can and should be tested for you brand and your customer.
3. Clear Calls to Action
Another important part of your abandoned cart email strategy is to add a clear call to action.  It's best to make it as straightforward as possible.
As a general rule, email CTAs should be:
Placed in the email as high as possible
Repeated severally throughout the email
Make it conspicuous for easy picking up with contrasting colors and words
4. Use Customer Reviews
Recent research by Bright Local found that 84% of customers trust online reviews from other consumers the same way they follow recommendations from family and friends. Online reviews can be just the right amount of social proof to make your emails more convert.
5.  Don't Overdo Discounts
After a shopper abandons a cart, I often see brands rush to offer promo codes or discounts to tempt customers to make a purchase. it's really important to think carefully before using this tactic.
Excess discounting can affect your profit margins and 'train' your shoppers to abandon their carts with the expectation of getting discounts.
Instead, remind your shoppers about their purchases by focusing more on persuading them to return to the shopping cart.
And if you really want to work in a discount to increase your conversion, then don't introduce it until the third abandoned cart email.
6.  Personalize Emails
An email will only perform when the audience can relate to it. When it comes to your abandoned cart strategy, you can achieve this through personalization.  Don't forget to use your customer's name in the abandoned cart emails. It sounds so simple, but you'd be surprised how easy it is to forget.
Cart abandonment email strategies are very similar to traditional retail sales strategies. They mostly involve trial and error. Don't be afraid to test and tweak the strategy until it sticks.
Are you in the process of developing your email marketing strategies for your brand? I cover this in my free class all about how to make more money in your fashion business.