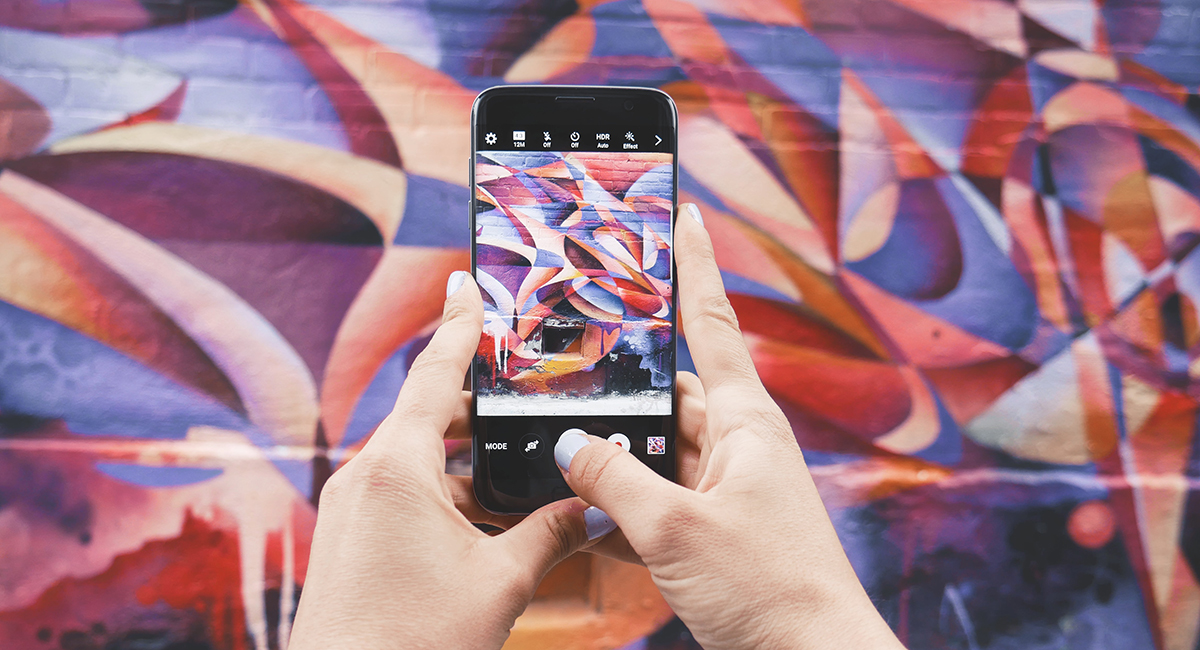 Your social media platforms are one of the most valuable tools you have at your disposal when it comes to reaching interested buyers–especially when you're getting ready to launch your brand or a new collection. When you learn how to use social media for pre-launch marketing, you're on you're way to a successful launch day.
Are you nearly ready to launch your brand? Your social media platforms can help you spread the word and generate hype about your products.
1. Create a clearly-defined goal for your campaign.
What are you hoping to accomplish with a pre-launch marketing campaign? Do you want to bring in preorders? Raise awareness? Get more information about what customers might really want from your brand and how your new launch might fit those needs?
Make sure you have clearly-defined campaign goals in place so that you know from the beginning what you're attempting to accomplish.
2. Choose the right social media platforms.
As a fashion designer who is just starting out, you may not have the time or the manpower to spread awareness across every social media channel and platform–and you probably shouldn't! Instead, take the time to choose the social media platforms that are generally best for your target audience.
Where do they spend the most time? Gen Z, for example, may spend more time on Instagram, while millennials still tend to prefer Facebook. Consider where you'll find your target audience.
3. Build a comprehensive image library for your new line or brand.
When it comes to fashion, customers want to see images. They want to see what your line looks like and imagine themselves in it. Make sure you have an image library that fits those needs and will allow your customers to see what you have to offer. You may want to include:
Teaser pictures that will give hints about the collection (to publish well before the initial launch)
Images of your pieces on models of different sizes
Images of different outfits that customers might put together with your products
Show how that top looks with a pair of jeans and what it might look like paired with a skirt.
Show off your outfit inspirations. Display the colors and themes that make up your new line. Those images are a critical part of building your online presence and showing what you have to offer.
4. Incorporate your new line into your brand story.
Talk about how your new collection fits into your overall brand story and why your followers should be excited about it.
It's also the perfect time to share your brand story. Why should customers want to connect with you? What makes this line, or your brand, stand out? Share your story on your social media platforms.
5. Engage with interested followers.
As followers see more information about your pending launch, they'll often be eager for interaction with your brand. They may have comments about your new line. They may have questions about pricing, availability, materials, anticipated launch timeline, and more.
Not only should you make sure that you answer customer questions as soon as possible, you should try to interact with your customers. Your interactions will help build that overall sense of loyalty and encourage customers to connect more deeply with you.
6. Get in touch with influencers who can help spread the word about your brand.
It can be beneficial to make influencers part of your pre-launch marketing efforts. Look for influencers who have a target audience similar to yours, and whose message and branding aligns with yours, for maximum impact.
You may even want to partner with other, similar fashion brands to help reach a wider audience.
7. Turn your launch into an event (with a countdown that helps prepare customers for what's coming).
Create a social media event and encourage users to attend. Let them know that you'll be going live and when they can expect to start seeing content roll in.
As you count down to the launch, you'll generate a great deal of excitement–and many of your followers will be eager to make purchases during that event. You may even consider offering a small discount for customers who participate in the launch event.
8. Create a content calendar that will carry you through launch day.
As launch day gets closer, you may have an increasing number of things on your plate, especially if any snags come up as you prepare for your launch. By creating a content calendar ahead of time, you'll know that you will have a steady stream of content coming out to continue to generate hype and excitement.
Create posts in advance, then schedule them via your preferred scheduling platform.
Make sure your content calendar includes plenty of fresh content to keep your audience interested.
You may want to provide new teasers, focus on inspiration, tell them about the creation process, or provide more information about specific outfits to help highlight something unique that will keep your audience fully engaged.
9. Don't forget to track your progress!
Once you start your pre-launch marketing, make sure you check its success. Are your posts reaching the people you want them to reach? Are fans taking action: liking, sharing, and interacting with your content? If you notice that you aren't seeing the engagement you expected, you may need to pivot and come at your marketing from a different direction.
Luckily, you have plenty of time before your launch to pivot your marketing efforts and see greater overall levels of success.
Are you ready to start your pre-launch marketing campaign? Are you curious about the materials you may need to launch your fashion brand or to build a new line? Check out our free class to learn more about the best ways to launch your fashion brand and set it up for success from the beginning!