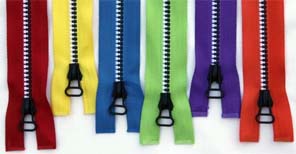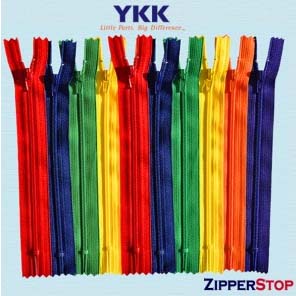 I'm not sure if you know this about me, but I really enjoy highlighting local, family-owned, generations-old companies in the fashion and textile industries.  It's these mom and pop businesses that I want to see survive in this econimc climate but which, of course, have the most difficulty doing so. One aspect of the industry that tends to slip by the wayside in terms of promotion, is notions; thread, zippers, buttons, snaps, even interfacing. Where would we be without all this? Apparel held together with tape, accessories closed with staples. Yuck.
So this post is going to highlight ZipperStop, a notions business, with an emphasis on zippers,  that has been around since 1941. Yes, 1941. Whether you want 1 zipper or 1 million zippers, it's worth taking the time to check out the 3 level store in downtown NYC. If that's not an option, you can always check out the ZipperStop website and order a color card to get yourself started.
Want to learn more about Zipperstop, its owner, and its origins?  Check out this New York Times article I came across, it's a good read.