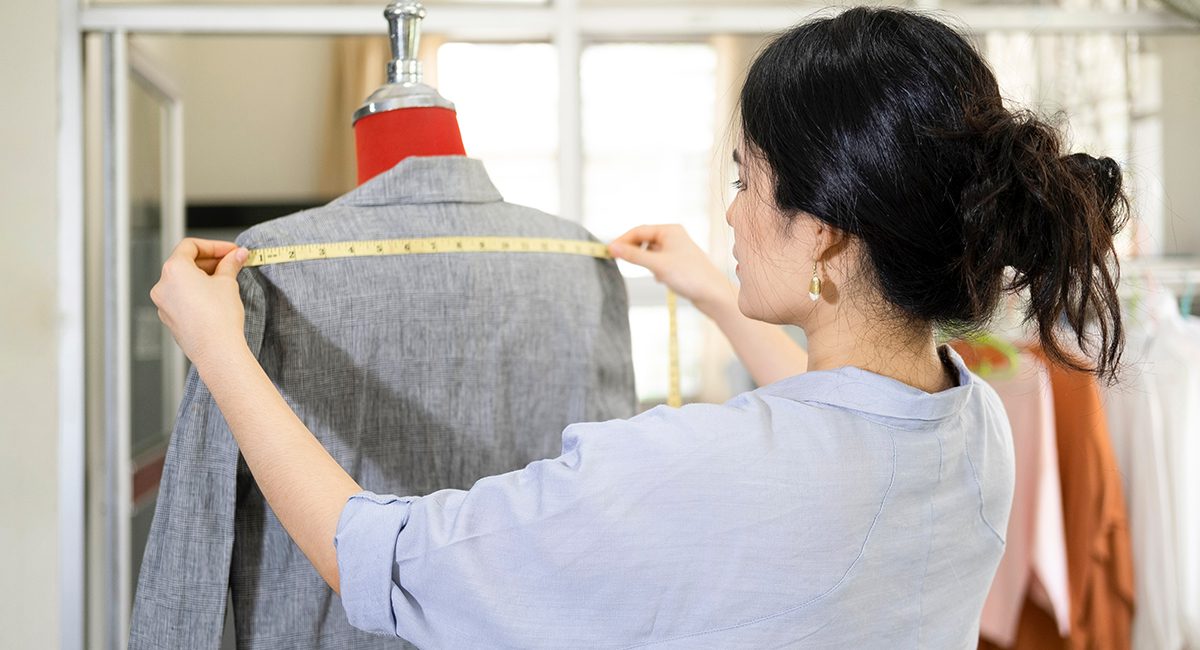 When it comes to developing your fashion product, there can be a lot to learn, especially if you've never been part of the industry before. I'm sharing 3 important steps in the process. 
Learn what the Development and Pre-production Process Entails
One important step in the process is the development stage. Too often, aspiring fashion business owners don't realize that there is a full stage developing the product that can take many months to work your way through. 
You'll start with sketches and sourcing materials. You have a pattern drafted and prototype made. You'll develop a tech pack so that you can document changes during the sample making process. 
You'll have your prototype made and you'll use that for your initial fit session. You'll implement any changes into your first sample. 
You'll have more sample rounds until you get the style exactly right.  Then you'll have your pattern graded for sizes. 
As you can see, it's a process and it can be long. Don't make the mistake of rushing through this stage. 
Plan your Inventory for Launch Time
When it comes to designing your collection, don't feel pressured to have a huge collection of products in a large range of colors. 
Think about starting small. I usually recommend about 5 styles as this is enough to have some variety in your offerings while also giving you enough to collect data on what your customer wants. 
And depending on what you're designing, offering styles in just 1 or 2 colors of each is totally fine. Meaning, maybe one pant is available in black and brown, a top in black and white, another top only in white, and a skirt in black and green. 
You want to be able to sell your launch inventory.  You don't need to make every style in every color; you don't need to produce all of your ideas at once.
Understand How Factories Work
One mistake I see over and over again is a new brand owner emailing factories and never hearing back.
One reason this happens is that they reach out to a factory without any research on the best way to do that. 
Here's what a factory is looking for:

What you are creating. This should state the fabric (woven or knit, silk or cotton) and the garment types (blouse, shorts). 

Include a photo of something similar.

When you're hoping to launch. Make this up if you're not sure yet. You can say something like February 2023. The reason is so they know if they have space for you on the production calendar. 

And a clear call to action: please let me know what other information you need from me in order to provide a price and minimums. 

Sign your name and include your phone number!
Once you hear back, then remember that you are creating a relationship with this factory. If you choose to work with them, then will become a partner in helping you launch your business and beyond. 
So with that in mind make sure you are communicating regularly, listening to their input, sharing your needs, and asking questions. 
Finding and working with a factory can be overwhelming and often comes with a large learning curve. 
Luckily, we cover all of this and more during the Launch Your Fashion Business Summit. A free 3 day virtual event. Grab your ticket here so you can create your plan for launch!