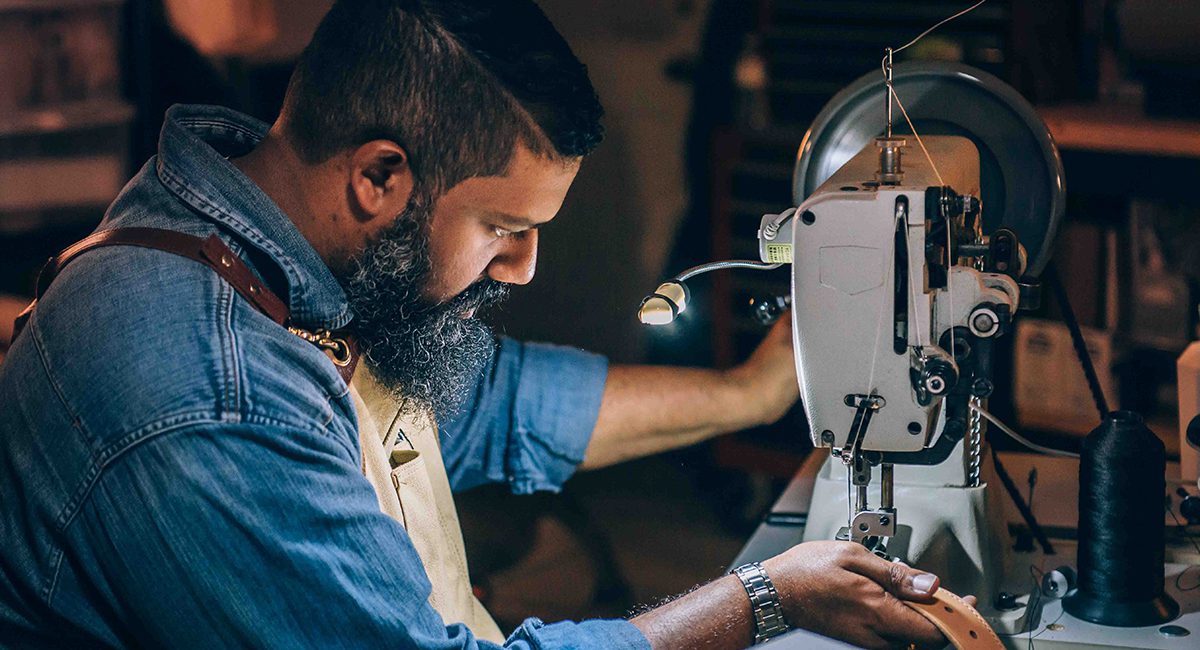 Maintaining quality control from development all the way through production is a critical part of creating the products you want and ensuring customer satisfaction with your brand.
It's all too common, however, to have quality issues as your brand moves into production if you don't have a process in place. Are you struggling with quality control issues or looking for ways to ensure that you can deliver a high-quality finished product to your customers? These tips can help.
Tips for Quality Control When Making Samples
During the sample-making process, you hope to end up with a finished product that reflects the quality you want for your brand. As you work with your sample maker, try these tips for maintaining that high standard.
Clearly define your expectations ahead of time. What level of quality do you expect from your sample maker?
Check in often during the process.
Be willing to make alterations. Assume that you will need to go through a few rounds of samples before arriving at one that is perfect.
Make sure you have accurate, consistent measurements before you start sample production.
Have a contract that lays out your expectations and any penalties for failing to meet them.
Your samples need to be clear examples of what your finished product will look like. If your sample maker isn't maintaining the quality you had expected, you may need to move forward with a different factory or provider.
Tips for Quality Control When Doing Production
During the production process, you want to make sure that you regularly inspect your clothing.
Start with a highly accurate sample that clearly displays what you expect from every piece of clothing manufactured. Your sample is your "contract" with your factory. It needs to be an exact representation of what you want the batch of inventory to look like.
Create a Top of Production (TOP) sample early in the process so that you can see exactly what your contractor will produce for you. Make sure that the TOP sample is exactly what you want it to be. If it isn't, make alterations accordingly.
Have clear tolerances in place before manufacturing begins. Garment manufacturing does not always allow for exact, perfect measurements on every piece, but they should certainly be close enough that your customers can count on consistent sizing from one piece to the next. Make sure your production team knows what margin of error is acceptable on every piece.
Test garments during the production process. You want to randomly select items to test for accuracy and make sure that they continue to reflect the high standards expected by your brand. By testing early in the production process, you can save time and money.
Create checkpoints at essential points during the production process. Are there specific stages of production that are likely to be more finicky than others? Establish a checkpoint where you will check over the item before approving production to continue.
Try to avoid tight production deadlines. The tighter your deadline is, the more the odds increase that errors will sneak into your finished pieces. Furthermore, a tight timeline may mean that you do not have time to recreate product that does not meet your expectations.
Use a production facility you can trust. Once you find a facility that works for you, stick with them! Build the relationship. You need to know that your production facility will deliver consistently.
Keep your designs consistent, when you can. While it's fine to revamp from time to time, the more often you change your designs and expectations, the more often you will need to work with your production team to make those critical changes.
Consider the production process when you're creating your designs. Have an idea of what that production process will look like and how the process may impact your final design. This can be an important part of thinking through your designs and marketing efforts.
If you notice a contractor making the same mistakes repeatedly, consider whether you may want to work with a different manufacturer in the future. Working with the right company willmake a huge difference.
Throughout the production process, make sure you maintain the same quality standards. If you start letting things slide, it can be much more difficult to get back on track later.
Tips for Quality Control When Your Clothing Manufacturer is Nearby
Is your clothing manufacturer close to you? It will make the quality control process easier. Try some of these key tips.
Visit regularly to check on the production process. Spot check items when you're there.
Allocate a few extra days to the production process (without notifying your clothing manufacturer, if possible) so that if there are problems, you can address them.
 Stay in regular communication so that you can anticipate any potential problems and address them quickly. Handle major issues in person if necessary.
Check your designs and items before they leave the warehouse. For small runs, you may want to check every item. For larger lines, you may want to spot check key items.
Tips for Quality Control When Your Clothing Manufacturer is Far Away
Dealing with a clothing manufacturer who is far away from you can prove more difficult than dealing with a manufacturer close by. However, you can still maintain your quality standards with these key tips.
Communicate regularly. Encourage your clothing manufacturer to let you know any time there's a problem.
Build additional time into your schedule. Delays may come as a bigger surprise when your clothing manufacturer is far away from you, especially if communication does start to slide during the process.
Have the manufacturer mail you samples at strategic checkpoints during the design process. Make sure you carefully consider shipping times.
Work with a trustworthy manufacturer from the beginning. If you choose a manufacturer who cannot deliver on your expectations, you may end up with costly losses by the time you figure out the problem. Keep in mind that a high-quality clothing manufacturer may be worth additional cost.
Hire a third party quality control company. This has saved more brands then I can count. If your manufacturing is overseas and you cannot personally visit, hire someone who can.
Are you getting ready to launch your own fashion brand, or interested in learning more about how to get started? Register for our free class all about how to launch your fashion brand even if you have no prior experience.