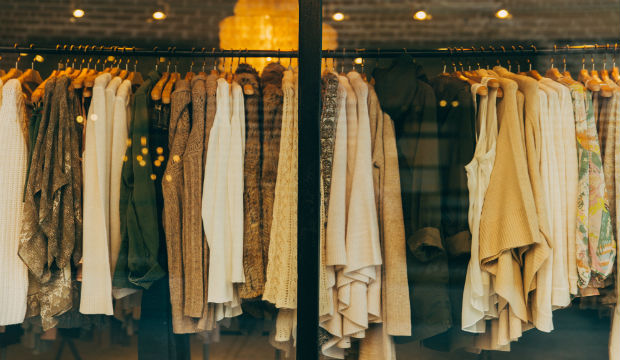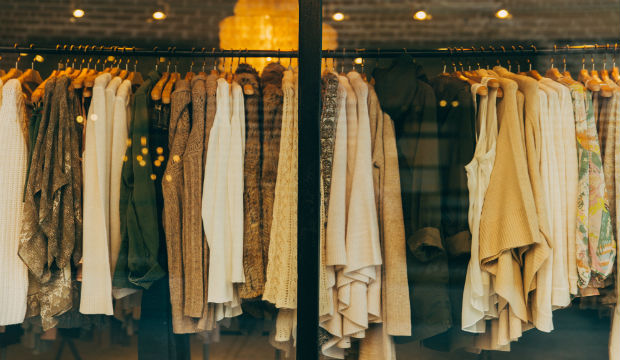 Talent aside, the designers that are focused on selling are the ones who stay in business. We all know that sales are necessary to fund and expand the company and enable future collections, but as a new designer understanding and reacting to this can be a bit more complicated than it seems.  It is really exciting to get your first order and thrilling when you get that first large order from a retailer. Smart selling at it's best, requires a strategy – working with the right stores, pricing the merchandise correctly, and negotiating the terms of the deal.

Establishing a wholesale presence is the way a lot of new designers want to go. By selling to stores that are already known to your potential customers, a new designer will gain awareness for their brand and build reputability both on a national and international scale.
Fortunately for new designers and consumers it has become important for stores to carry new designers to keep the product mix fresh and interesting. Navigating and understanding the in and outs of this relationship for a new designer can be difficult to say the least.  Retailers are under increasing pressure to make margins and sell-through numbers resulting in increasing demands from designers, especially emerging designers.
Understand the Terms and Conditions
It is crucial as a new designer that you understand a retailer's terms and conditions and how to negotiate them.  This is true whether the terms are made as a written sales agreement or verbally (as many agreements are made in the fashion industry). It is up to the designer to weigh both the good and potentially bad parts of working with a retailer and decide if it is a smart move to work with that retailer.
Discounts
Large retailers, stores with multiple locations, and department stores expect that you will give them a discount off of the regular wholesale price.  This logic comes in from the fact that they are normally placing larger orders from specialty retailers. Designers can expect anywhere from a 3-18% discount to be taken off of the wholesale prices for these orders. Maybe your first order from an important retailer like Neiman Marcus is small and carries a 15% discount, but if the collection sells well, their next order can be substantially larger.  Another thing to consider is that notable stores often influence other buyers to look at your collection and results in new business. As a new designer, understand whether you can afford to do business at the discount requested and try to negotiate when you can. Work on creating a good relationship with the buyer and re-negotiate in a few seasons if the collection is selling well.
Markdown Money and Guaranteed Sell-Through
Guaranteed sell-through is like an insurance policy for large retailers. When a designer has a sell-through agreement they are required to sell a certain percentage of their goods at full price. If the designer doesn't reach that percentage of full price sales the store can charge the designer markdown money (or allowance).  For example; if you, the designer, have a sell-through agreement of 75%  and you sell 78% full price then you won't owe any markdown money. However, if you sell 65%, you will be required to pay money to cover the 10% markdown as well as for the remaining 25%. You can negotiate or even say no to markdown money. It just might make it a little harder to get into those large retailers. Maybe agree to the sell-through guarantee, but offer the markdown money as a credit to next seasons order. Do what makes sense for your brand and make sure that stores are buying pieces that you believe will sell well to their customer.
Chargebacks  
Chargebacks are fees charged by large retailers for not meeting the requirements of their store. Most large retailers, especially department stores have strict requirements for tagging, labels, packaging, shipping, and invoicing. What kind of hanger should be used, pre-ticketing, poly-bagging, and shipping label requirements are a few. Any missteps come with heavy fines and add up quickly.
Retailers will provide designers with a routing guide giving instructions on how merchandise must be shipped to them. Most of these routing guides are thicker than the September issue of Vogue and are hard to decode. If you have any questions call the receiving manager and ask those questions, and call her again when you get a chargeback to refine your processing.  Be nice to this person – they will be your biggest help in avoiding these hefty fees. Make sure to look over incoming payment notes for chargeback's and question what you need to. I once received a chargeback for a parking ticket that the truck drivers got when doing a pick up. Know that these can be protested and if something ridiculous like a chargeback for a parking ticket comes up, it's ok to let your buyer know and ask for their help protesting the charge.
Cancellations and RA's
Retailers both large and small will want to return styles for a million reasons – bad fit, items not produced as sampled, late delivery, low sell-through, and defects. It is best to try to avoid these as much as possible – test your fit on styles, don't make changes that are avoidable after buys are placed from samples ,and make sure that you are working with reputable factories that you trust.
An order from a large retailer can send a designer to the next level and is something to be excited about, but working with these stores can be as dangerous as it is exciting. Designers should make sure to read the small print and not be afraid to ask questions to know exactly what kind of arrangement you are agreeing to.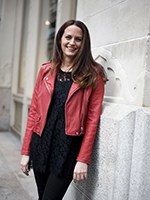 Heather Long is the co-founder of Stylemuse, a web platform launching Fall 2016 that provides customized style solutions by connecting stylists with consumers. Have an important event or need a full closet overhaul? Let Stylemuse help you look your best!
Heather is also currently the Director of PR and ecommerce at Parisian fashion brand IRO. Her expertise in retail originally led Heather to own and operate a retail store in Raleigh NC. Later being recruited to move to New York as the Marketing Director for Atrium. When not surrounded by clothing Heather can be found hanging out with her 3 year old daughter Ella.