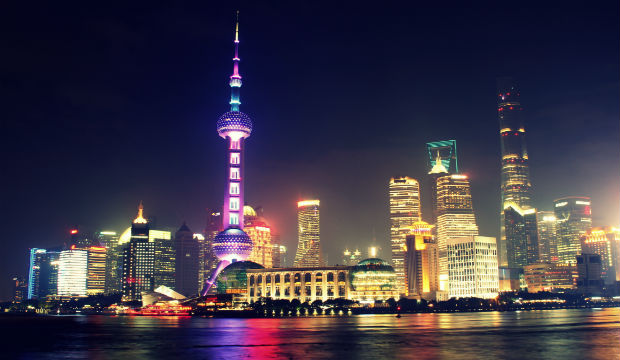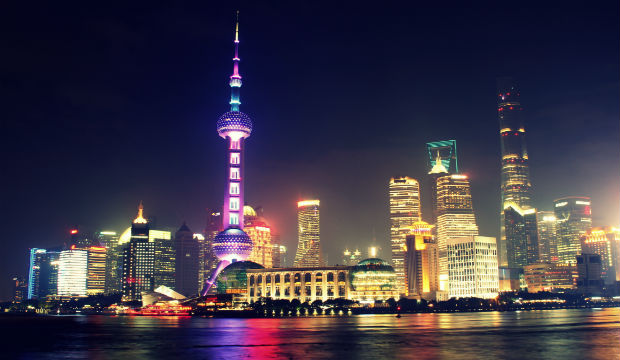 The Chinese online marketplace is so vast it's difficult to wrap your head around it. Here's a staggering visual: During Single's Day, a 24-hour promotion in November 2015, there were more online Chinese shoppers than the entire population of Australia. As the Chinese middle class continues to grow and people in rural areas gain mobile phone service, so will the number of online shoppers.
Continued Potential for Growth
A recent trade journal report states Chinese consumers bought $589.61 billion of online goods in 2015, up a third over 2014, according to the National Bureau of Statistics in China. The U.S. online sales were $341.7 billion in 2015, up only 14.6 percent over 2014. In 2013, China passed the U.S. in sales, making it by far the world's largest e-commerce retail market.
Just to give you an idea how fast this economy is growing, the top 500 online merchants in China grew their sales 59.6 percent in 2015. The top 50 U.S- based retailers selling goods online in China grew sales 24.3%.
Among the factors driving growth are growing sales from consumers in China's villages, and the steady growth in the number of Chinese shoppers who can access the web through mobile phones. The vast majority of sales were made from mobile phones, with some estimates as high as 89 percent.
The Chinese government is making online retailing easier, with cross-border e-commerce pilot zones in 10 cities where customs service provides quick processing of small orders sent to Chinese consumers. Foreign companies can ship orders from abroad or store goods in pilot zones without them clearing customs. In the first two years after their introduction in late 2013, the special zones processed 100 million parcels that generated $2.36 billion in sales for foreign web merchants.
The Unique Chinese Customer
Several factors make Chinese consumers unique, and understanding these differences is essential to enter this market. I entered the Chinese market last year, and was surprised by some of the things I learned about my new customers:
Chinese shoppers compare prices. Cost is still a driving factor for online purchases, and shoppers take the time to search for the best deal. The thought that the Chinese shopper will buy anything you put in front of them is not true. They are sophisticated and educated about the products they buy.
Internationally made goods are favored over locally produced because of the real and perceived lack of health regulations in China. Costume jewelry that can be certified lead-free, for example, is important to the Chinese shopper.
The online market is not a regulatory free-for-all. The Chinese government has imposed regulations, such as a seven-day return policy, to protect online buyers. The largest e-commerce platforms, such as TMall, monitor seller activity closely, and will remove sellers with too many complaints.
Although European status brands are still popular in China, women are beginning to buy unique, designer clothing and accessories. Young women are coming into their own professionally and financially, and have discretionary funds to spend. Like the rest of Asia, women are hungering for their own individual style.
I've learned that entering the Chinese market requires a local partner and the willingness to commit time and resources. I've also learned that it requires patience. Don't expect to pull in huge sales right away and be prepared to stay for the long haul.
What to Bring to the Table
The uniqueness of the Chinese customer demands that any designer entering the market take their differences into account. Also, remember that the local designers are your competition. They've been there longer than you and have established a level of customer service rarely seen in the United States or Europe.
Here are the things you should bring to the table:
Build a mobile-friendly website. In the U.S. and Europe websites are built first then modified to mobile. In China, it is exactly opposite. Work with a designer with a proven track record in mobile sites.
Certify your materials. Is your authentic leather vegan? Is your dye eco-friendly? Be sure to state it on your website and on a card with your products. Promoting materials as authentic, safe, and eco-friendly is critical to compete against local manufacturers.
Take your customer service to the next level. In China, many designers arrange next-day delivery. Some sites even offer clothing delivered in elaborate wardrobe boxes. The packaging routinely used in western countries won't compete. Questions about a product on Tmall can't languish for days without an answer. They must be addressed within an hour to compete.
A social media plan. Social media is huge in China. Engaging your customer is a must to build brand loyalty.
Localize your product using Chinese locations and models. The online shopper responds to familiar faces and places. Avoid the temptation to leverage your marketing materials targeting shoppers from other countries.
The incredible opportunities for designers are just beginning in China. Look for partners through people you know in international business. It doesn't have to be anyone who knows about the fashion industry. Having someone there to keep you up-to-date on new regulations and to help get you established in-country is essential.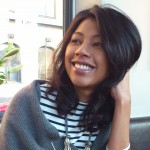 Guest post by Alia Sahari, a Singapore native who specializes in helping companies re-brand themselves in worldwide markets, especially Asia. She is a graduate of Raffles LaSalle International College of Arts, majoring in Fashion Marketing & Management. She started a fashion line of her own at age 20, sourcing and merchandising women's accessories and casual footwear around Southeast Asia then retailing them in Singapore. She also established the Corporate Social Responsibility & Corporate Governance department at Affinitas Pte Ltd., providing corporate training programs in a holistic way that makes business sense to Asian corporations. Email her at alia@k-vita.net