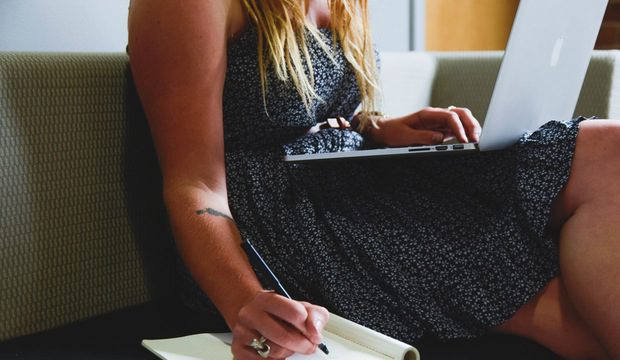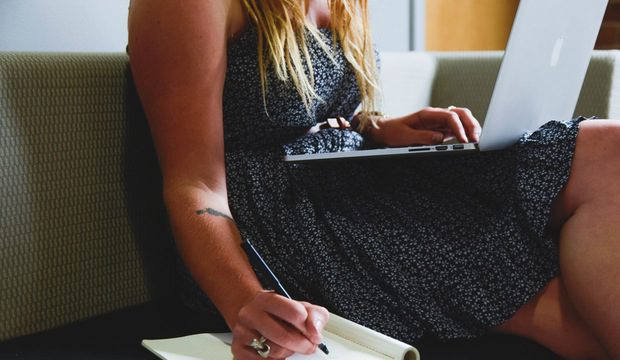 Hosting a trunk show is a popular way for designers to find new customers without investing in the high cost of a PR agency or large ad campaign. Planning your first trunk show can sound very intimidating, but we've prepared the ultimate checklist to help insure the best possible chance for a successful event.
What Kind of Trunk Show Should You Have?
The purpose of a trunk show is to expose your brand to a fresh audience, so take a look around your city to find creative outlets where you can best find your target customer.
Where is your ultimate customer hanging out? Where is this person spending their time?
Here are some types of trunk shows you can consider:
Charity Events
Often non-profit groups and museums host trunk shows to raise money which can provide an excellent way to engage your brand in "cause marketing". Michelle Pajak-Reynolds, a couture jewelry designer, found that participating in an annual holiday fundraiser for her local art museum was a perfect fit. "I've been invited back to the show for several years which has increased my sales and referrals for new business opportunities" says Michelle.
Special Events
Venues that host special events, such as country clubs, spas, and wineries can provide fresh opportunities to expand your brand identity to an audience that is accustomed to higher price points. Jewelry designer Amy Holton held her first trunk show at a country club. Through that first event, Amy Holton Designs gained a loyal following and she now has a wholesale account with the country club.
Boutiques
Boutique owner Jackie Adams often hosts trunk shows for emerging designers at her store, Melodrama Boutique. Jackie says that the feedback from customers and the merchandising experience a designer gains when having an event in a boutique is invaluable. She says it's important to keep the boutique updated with new line sheets for your collection to increase the chance that your line will be picked up by the boutique.
Collaborations
Working with a team of brands to host a trunk show can be a great way to ease yourself into a trunk show strategy. Bridal designer, Jessica Ciarla of Ciarla Bride says that hosting an event with brands that complemented her specialty brought together a wide variety of consumers she may not have met otherwise. "We were able to collaborate with vendors that worked with brides, including wine and champagne sponsors, caterers, accessory designers and pastry chefs".
Planning a Successful Trunk Show
You may need to apply to host a trunk show for events or you may just need to pick up the phone and call a boutique owner. Either way, you'll need a solid plan in place.
Step One: Research
Which boutiques or venues commonly host trunk shows in your city? This question will be easy to answer if you've invested time in growing a professional network in your local fashion community. If you don't already know this, then you've got some networking to do and questions to ask!
Step Two: Date
What is a realistic timeline to execute your plan? The boutique owner will offer dates that are available, but you need to make sure you can be ready by the date committed. Be generous to yourself and don't push to have the trunk show earlier than you will be comfortably ready.
Step Three: Your Audience
Which venue is the best fit for your ideal customer? It's critical that you understand what kind of customer the boutique or venue will attract to be sure it's your target demographic.
Step Four: Budget
How much are you willing to invest to insure a successful trunk show? Decide this from the start and work backwards. You'll need a budget for:
promotion of the event
cocktails and hor d'oeuvres
space rental
marketing materials at the event
Step Five: Promotion
What is your promotion plan? Don't rely on the boutique or event promotions to bring in the crowd you need. Flesh out a full strategy for:
social media
blogger outreach
industry professionals outreach
email marketing
media outreach
Leave nothing to chance.
Step Six: Presentation
How is your collection best represented? Attend as many trunk shows as you can to see a variety of presentation styles to help determine which suits your brand best. If hosting a trunk show at a boutique, they may know what works best for their boutique.
Step Seven: Sales
What can you sell at the event? Whether you're selling stock or taking orders, a boutique will take a percentage of sales. Make sure you know the price points for the boutique's customer base and that you have a variety of options that will appeal to that audience.
Also create a sales target. This helps you to determine if the event was a success.
Did you reach your sales target?
If not, what other benefits came your way that still made the effort worth while?
Step Eight: Collateral
Do you have your line sheets ready? A boutique owner or event organizer will need to see your collection first, so have professional line sheets ready so that you can show that you're ready to deliver an inventory or take custom orders.
You also want to have a media kit prepared. This can be digital; the point is to be ready when/if an editor or other media professional wants to know more about you and your brand. You don't want to be scrambling last minute.
Step Nine: Follow-up
What are next steps after the trunk show? Take advantage of every opportunity and have a follow-up plan, even if it's just a thank you note and be sure to deliver what you promise to customers.
Send thank you notes to the venue (unless you rented it), editors who attended, bloggers who attended
Post a thank you image on social media right after the event
Send a thank you email to the attendees
Send a thank you and hope you're loving your new ___ email to anyone who made a purchase
Cost-effective Ways to Promote a Trunk Show
Marketing a fashion brand is never a "one-size-fits-all" approach and you shouldn't rely on the venue hosting your trunk show to handle the promotion for your brand.
Fashion designer Dina Chavez of Sixchel says that you must be prepared to explore a variety of promotional opportunities, "Even if a PR firm is creating the buzz for the event, make sure you are sharing product samples with the public over social media" says Chavez.
Fashion Bloggers
One of the best ways to stretch your promotional dollars is to promote your events with bloggers instead of traditional media outlets. Houston fashion blogger, Shalanda "Shasie" Turner of Live Life in Style is often asked to promote products and events for fashion designers. Shalanda says that when you're working with bloggers, you're already working with someone who is enthusiastic about fashion, style, and the fashion industry. "Coverage is written in a personal voice that readers relate to and a blogger's reach can be local, national, and even international, providing even more exposure for your brand." she says.
Ask bloggers to cover your event in advance, do not wait until the last minute. They are more likely to say yes, and you'll have more time to collaborate on your promotion strategy.
Be willing to pay a blogger to cover, live-tweet, promote, and do post-event coverage. Make sure the blogger has the important social media tags you want to use and the names of the people involved in the event.
Understand that blogger coverage will differ from typical media outlet coverage. It won't follow journalism writing rules, but will be written in their voice, from their perspective, with their photos.
It's best to have a signed and agreed upon Memo of Understanding of what you expect from the blogger to protect you and the blogger. If they do not follow through with their commitments, then you won't have to pay them.
Social Media
Find out how your venue is promoting and piggy-back off their efforts. While you can't rely on the venue to promote, following them closely on social media to take advantage of amplifying your promotion is a must. Start a month before the event.
Follow the venue on all of their social networks and retweet and comment to show you're enthusiastic about the event. They will take notice and support your social media efforts as well.
Select the photos and write the messages you're using for promotion in advance so that you're not scrambling to keep your promotion active.
Setup a Facebook Event and invite all your friends. If the venue has already set up a Facebook event, ask them to designate you as a host so the event will be more visible to your friend list. Be sure to post photos and comments regularly as everyone who says they are coming will get a notification.
Use Hootsuite or Buffer to schedule messages a few days before the event as you'll be busy and may forget. Also, post a thank you to all who attended and schedule for immediately after the event.
Designate a person to attend the event with you to take photos and post during the event. You won't have time, so don't even think about doing it yourself.
Old School
Sometimes the best way to get noticed is by doing things the old-fashioned way. Do you have special clients, fashion reporters, or industry professionals that you would really like to attend? Sending an invitation or personal note in the mail will elevate your event above the noise and give it a much better chance of being added to someone's calendar.
Purchase high quality stationery and write a personal note.
If you have the budget and a large list, order pre-designed invitations online from websites such as Punch Bowl or Shutterfly.
Allow two weeks for printing and mailing then send them out to your guests two weeks in advance of the event.
Follow up with personal emails or messages over social media.
Send a personal thank note after the event if they attended.

Guest post: Fashion Mingle is changing the way fashion does business by connecting fashion professionals in the first nationwide fashion directory. The Fashion Mingle community represents over 50 occupations in over 100 metro areas and is designed to strengthen and connect fashion communities from coast to coast. Fashion Mingle is using the latest technology to build solutions that will maximize the marketing and PR efforts of fashion entrepreneurs so you can create the thriving fashion business you've always dreamed of.