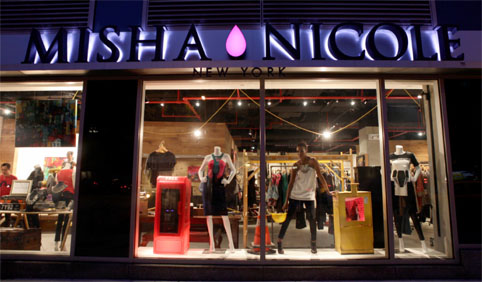 Misha Nicole makes a walk down Bowery in the East Village a bit more refreshing. The concept store that opened this spring is a mix between an art gallery, boutique and event space for everything from trunk shows and book readings to philanthropic events. Step in and you'll be intrigued. The ambiance is global and with the energy of the team, it's a space that you'll want to spend some time in.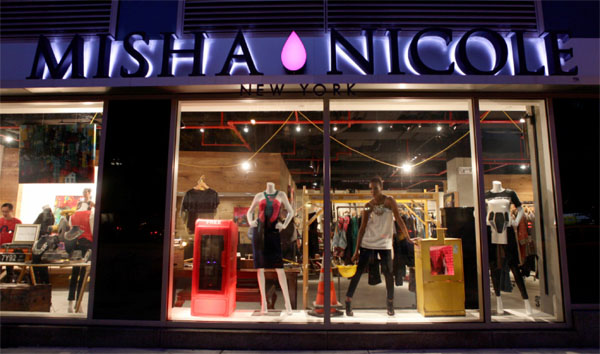 The brand is a collaboration between Misha Shivdasani and Eve Gardner, both with a background in buying and retail sales at Bergdorf Goodman and other luxury retailers and Jon Harari, a finance man turned fashion gent that bring their own expertise to the business.
Together, they saw a void in the market and realized there was an opportunity to introduce a group of global designers to New York and capitalize on the diversity that the city embraces. The vision for the brand is to carry designers with exceptional quality, creativity, and a unique point-of-view to fit in with the city's fashion market.
Misha Nicole's roster of brands includes established designer labels from India, Paris and London that don't yet have strong recognition in the States. A good portion of the store is dedicated to Indian designers, hand selected by buying trips to the country and vetted with their knowledge and foresight on trends. Carrying everything from ready-to-wear, jewelry and accessories, they stock pieces that range from a bit more traditional to modern and avant-garde.
Well-known designers like Payal Singhal and Manish Arora who is also creative director designer for Paco Rabanne are some of their standouts along with names that have greater traction like Temperly London, Sachin + Babi, White + Warren, to balance out the store.
The brand goes beyond the retail experience. As market liaisons for many of these labels that seek greater exposure, they are able to provide support and feedback on sales, designs and customer learnings to ultimately build their own relationship and help these designers transition into the market successfully. Their next step is a showroom and an e-commerce site, covering both retail and wholesale channels while building their global fashion concept.
A true space of inspiration.
Check out their New York concept store:
Misha Nicole
303 Bowery
New York, NY 10003
Misha Nicole: http://www.mishanicole.com/