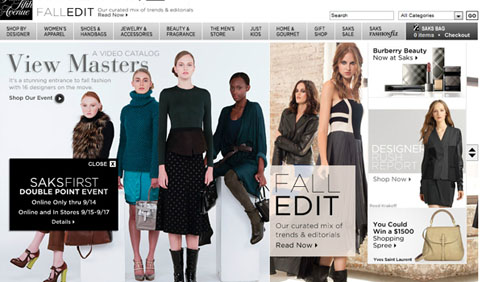 The StartUp FASHION team attended the WWDMAGIC Tradeshow in Las Vegas to check out some of the best emerging designers and listen to various speakers share their knowledge of the industry.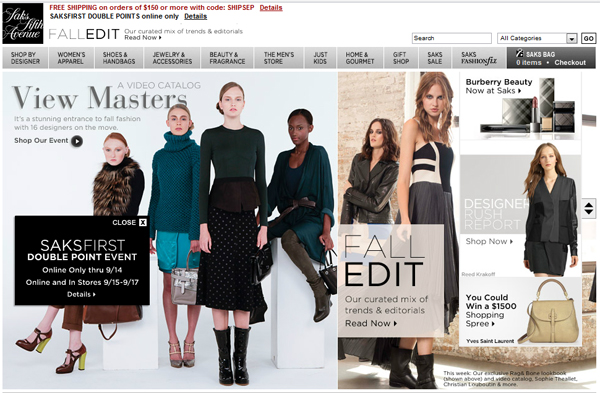 One topic that caught our attention was what retailers want from designers. We were thrilled to get expert tips and actionable advice from Mercedes Gonzalez, Director of Global Purchasing Group and Eric Jennings, Vice President and Fashion Director of Menswear, Home and Gifts at Saks Fifth Avenue. Simply put, these are some ways to get in good with a buyer:
Do your homework
The first thing to do when pitching a store is to do your homework and understand the store. When we say store, we not only mean the brand but the physical location as a Saks Fifth Avenue in Las Vegas is probably not buying a wind resistant wool parka for the Winter!
A store-visit is a must each season because the dynamics inside the retailer are constantly changing. Whether it's a floor set, window display, or how brands are divided throughout the store, you should know all of this along with where you see your collection inside the store. Be sure to understand what labels they carry, the brands you want to "hang with" and the price points each department hits.
Understanding pricing is so crucial because even if you're product is a fit aesthetically, your product has to fit within the store's pricing structure so it will sell!  No matter how strong you think your product is, a store typically won't carry an outlier like a $700 t-shirt when the average price is $65. Yes, this does happen and is a true story we heard in the presentation. Yikes!
This research will prep you for conversations with buyers and also impress them. Plus, it confirms that you are truly interested in their store and it can also help you prepare your pitch.
Craft a succinct and informative pitch
Before you approach a store, ask yourself whether your brand fills a void in terms of style and price point. Also make sure you are emailing or calling the correct buyer. Remember that different buyers cover specific departments, regions, and that retail and online stores act as separate divisions too.
When writing your pitch, think about adding these elements:
Be sure to provide context and the purpose for your email.  Something like, "We met at WWDMAGIC in August and I would like to show you my line. It's a mix between Alice & Olivia and Rebecca Taylor." This helps ground them and establish a reference point.
You'll also want to tell them what you would like to do. For example, "Here's my Spring 12 collection, when can we make an appointment to review it?"
And remember to make sure they are buying for that season!  So Important!  For example, buyers start looking at collections for Spring the Spring through Fall the prior year!
Aside from keeping your pitch simple and clear, make sure it's accessible. The first thing to check is whether your pitch can be read on a mobile device. Whether it's a Word document, PDF, or a photo, it needs to be compatible for multiple platforms. Also think about how you are sending your photo. Is it embedded or attached, and please, size it down so it opens quickly as you don't want to be responsible for making a buyer's phone freeze.
Can you support your retailer?
A store will be more receptive when you are able to work with them. They need your support as much as you need them to carry your product.  So what does this mean?
Are you able to give sales associates a training manual or seminar so they understand your line, ultimately in hopes of sales?
Can you host a trunk show to help sell the line and are you able to promote it prior so people come into the store?
Will you or a rep be able to chat with the store to understand sales to see what's working or not and how you can make it better?
These are all very important ways you can develop a relationship with a store and are the conversations you can have early on with a buyer to show that you are vested in making the partnership work.
In a nutshell, respect for a buyer's time and store along with a solid collection and strong pitch is your ticket to reaching and hopefully working with a store on your list.