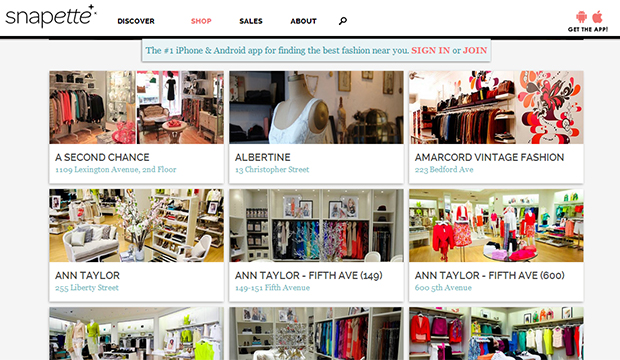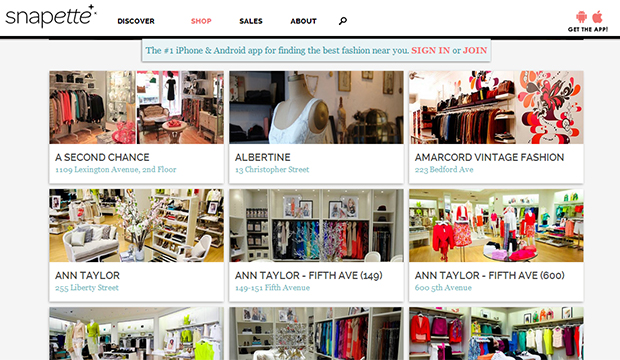 Just as Emerging Designers are looking for ways to promote themselves, Independent Boutique Owners struggle with the same thing.
What is the most effective way to market yourself across multiple channels and drive more foot traffic into your retail establishment?
Well, there just happens to be an app for that! Check out Snapette. It's like showrooming, but in reverse.
Snapette is a mobile photo-sharing app focused on fashion. Instead of sending customers out the door of a boutique and onto a website at home, it's bringing them from the outside in.
Snapette started as a social network for women who wanted to exchange photos of their favorite fashion items but has evolved tremendously since then.
Founders Sarah and Jinhee have combined their experiences in business, design, and tech to create a fun and useful tool for fashion shoppers to find relevant in-store product information in the most fashionable boutiques around the world.
To use Snapette, shoppers download the app to their Android or Apple device, and then take, share, and access other users' photos. The app detects the geographic location of each user and offers products based on that information, often driving customers to small shops and boutiques with which they may have been unfamiliar.
For retailers, the app is a way for you to advertise for free, whereas for consumers, it's a social way to plan a shopping trip.
The uploaded pictures are shown on Facebook, Twitter and the Snapette website. If a consumer is looking for a specific item, he/she can check Snapette to see what inventory stores nearby  have on hand.
Snapette also partners with more than 180 top brands and retailers in cities like New York, Los Angeles, San Francisco, Tokyo and London to give shoppers the inside scoop on new products, sales, offers and in-store events exclusive to Snapette users.
It works by delivering information to the shopper based on location data. If it detects you're standing in a shopping district in New York City for example, it'll serve up to you information on items available in nearby stores as well as special offers, so you can work out if there's anything interesting in a store before you go in. Simultaneously, the app is a discovery engine because it may reveal to you something in a particular store that really appeals to you, even if you habitually never shop with that retailer.
What do you think, retailers?  How can Snapette benefit your boutique?