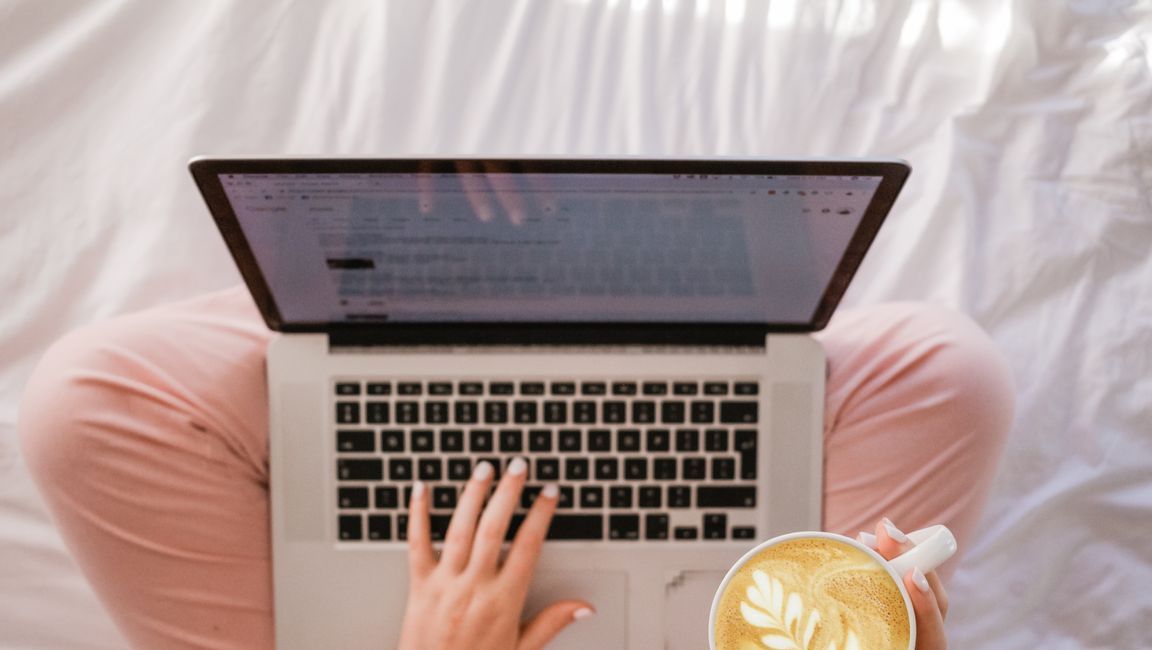 Search Engine Optimization (SEO) is big, scary, confusing, and also very necessary. It's easy to grasp the initial concepts of social media or ads, but optimizing a website for search engines is more complex. It can be a tricky subject to wrap your mind around at first. 
This post isn't a cheat sheet or a shortcut for optimizing your website. If you're determined to learn SEO on your own, try reading more articles and even taking a course or two. But I do want to break down the bigger areas of SEO. This way, you can have a clear idea about what it is and what it is not. I'll also share some beginner-friendly initial steps to take toward a well-optimized website. 
What IS SEO? 
In a nutshell, SEO is the process of optimizing your website for search engines. We often think of only Google in this context – and truly 99% of our optimization efforts focus around that search engine – but Bing and Yahoo are not obsolete just yet. 
Search engines use complex, multi-faceted algorithms to evaluate and rank websites. With the rise of AI technology, those engines are also getting more intelligent every single day. At any point, they know where you are located, what you're interested in, where you're shopping, eating, drinking, and working. If that sounds creepy, you might want to re-think carrying around a smartphone 24/7. 
Using spiders, or bots, Google crawls and re-crawls hundreds of thousands of websites. The bots are constantly searching for the best content to show to their searchers. 
In Google mind's, the end result of SEO is not about ranking websites better. Instead, it is about finding the best answers to their searcher's questions. The reward for great content and a positive user experience is a high rank inside their search engine. 
If you walk away from this article with nothing else, remember this: the goal of search engine optimization is about giving the best answers to searcher's queries. If you can make your content more relevant than your competitors you'll get a better result in Google. 
What SEO Is Not 
When I work with clients on their website optimization, I always start with letting them know that SEO is not a fast process. It takes time to rank and your rank can heavily depend on your competitors' SEO efforts. 
As much as we all love fast results and easy fixes, optimizing a website is a long-term strategy. 
It's also important to note that Google has hundreds of elements that are involved in its algorithm. There really is more to SEO than just keywords or just good content. If you're only striving to be proficient in one aspect of optimization you'll miss the boat and likely miss out on the best ranking possible. 
What Are the Fundamental Aspects of Search Engine Optimization? 
Again, think of this as more of an overview of SEO rather than a comprehensive look at every aspect of optimization. Use this article as a springboard to launch you into a better knowledge of what the marketing tactic is and how you should be implementing it. Fundamentals of SEO include:
Keywords and Content 
Probably the most familiar aspect of SEO is the concept of keywords and content. We know we need keywords to send a signal to Google that our website is valuable. But where to find them and how to use them is, for most, a mystery. 
Google likes robust content. It likes pages with more than just two sentences, a photo, and a link. 
There are no hard and fast rules in SEO but a good rule of thumb to follow is to strive for about 500 words per page. Now, it's likely that your contact page and maybe product pages won't meet that criterion. But on your About page, Home page, FAQ page, blog posts, 500+ words should be your standard. 
Work to naturally integrate one main keyword per page into your website. The emphasis here is on "naturally." If you try to fit as many keywords into your content that's called keyword stuffing and Google has the power to penalize your site for it. 
If you're interested in learning more about keyword placement, this article details the 5 Places Keywords Should Appear on Your Fashion Website. 
User Experience 
One of the pillars for Google's evaluation of a website is how well a user can navigate your site across all devices. 
That's right, if you don't yet have a website that's optimized for mobile or you're not sure if you need one, SEO is here to say that it is non-negotiable. 
If you're in the beginning stages of creating a website, start reading up on the themes that Shopify, Squarespace, and other platforms offer. Make sure they include a mobile version of that theme. Be sure to also take a hard look at navigation options and the ability to internally link to other products and pages. If it fits your brand and ticks all the boxes, then it's likely a great theme! 
If your website has already launched, it's still not too late to take a look at user experience. Pay close attention to your navigation, mobile compatibility, and the number of internal links. Make sure there's a clear path to access your content from multiple points on the site. 
Backlinks 
Over the last 2 years or so, backlinks have started to become a larger ranking signal for Google. Backlinks are links from other websites to your site. Those links let Google know that your website is trustworthy and credible. The more you accumulate the better your site will rank. 
Gaining backlinks can be tricky because you want the websites that link to yours to be credible themselves. Working with bloggers (not just Instagrammers) is a great way to gain organic backlinks. You can also reach out to digital publications with the hopes they'll write about your brand and link to your website. 
Gaining backlinks can take time, but it's an extremely valuable SEO tactic to help your website rank better. 
Programs to Help You Uncover Areas of SEO to Improve 
Google Search Console – will help you determine if any of your website pages are broken, how many backlinks are pointing to your site, and what keywords searchers are using to find your site. 
Google Analytics – will help you determine which pages are your highest performing ones, how long your users spend on your website, and lots more helpful data! 
Chrome's Google Developer Extension – a helpful program inside of Chrome that will let you know if there are any major issues with your website speed, website code, or other issues that Google may penalize you for. 
Pingdom – another free program to determine the current speed of your website. 
If you're feeling a bit overwhelmed, take a deep breath and create an action plan. Break up your plan over the next three months of SEO tasks to complete. Keep cycling through items like keyword research, on-page optimization, site speed checks, and content creation. With this approach, you'll be able to get your website moving up in rank. You'll then start seeing more visitors and more conversions as a result.