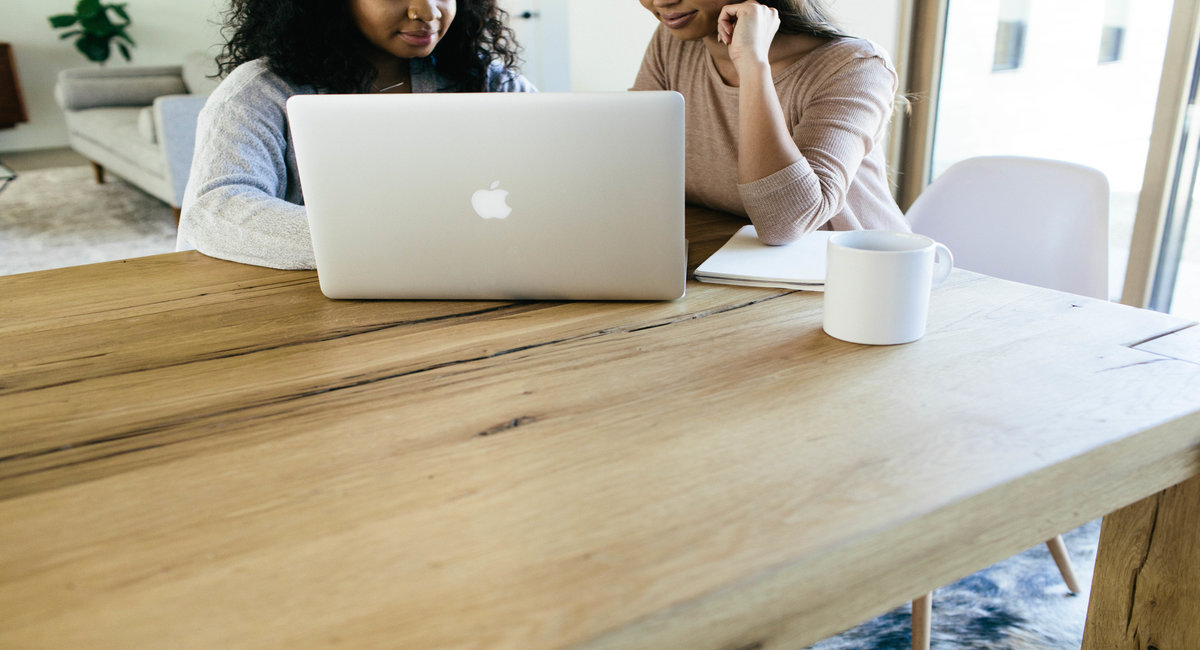 There's nothing more exciting and equally terrifying as launching a new fashion brand. You have your beautiful, wonderful product or idea ready to show off, you're poised to take the fashion world by storm, and then, inevitably, you have to ask yourself the question . . . what comes next?
You'll start hearing words like marketing, advertising, websites, SEO, social media, and paid ads.
Trendy topics like retargeting, user experience, and micro-moment can trip up even the savviest digital marketer. If your expertise is not in marketing strategy, it's likely that the more you research the more confused you'll get. Don't worry, I've been there too!
In today's post, I wanted to help organize this swirling mass of marketing ideas. Let's cut through the chaos and give you a roadmap for your promotional ideas both pre-launch and after your brand is well underway. Here's what you should focus on first when marketing your new fashion brand:
Branding, Branding, Branding.
Consumers respond well to thoughtful and cohesive branding. And when I say branding I mean nailing down how your brand looks to the average shopper. This includes everything from the font used on marketing materials to the Pantone colors on your website and business cards.
But it also has a bigger purpose than just colors and logos. Branding incorporates and tells a story about your business. When done strategically it comes together and communicates the most important elements of your products.
In an article talking about the importance of branding, the media platform Brandnew acknowledges that branding has the power to alter buyer's decisions, earn consumer loyalty, and even create buyer aspirations.
Before you even create an Instagram account or touch a Shopify site, make sure you've thought through your branding. You may need to turn to the experts for this task, but branding done well will carry you through your entire existence as a business.  
Let's Talk Websites
Even if you're planning on opening a brick and mortar storefront, you'll still need a version of a website. If it's just a one-page website that talks about your product, mission, and location, it's important to get your digital presence up and running before your physical location actually opens.
And of course, if you're launching an online shop, the importance of a well-functioning website is heightened just that much more.
With websites, there are essentially two options for you – either pay someone to build out your website or use a templated theme on a platform like Shopify or Squarespace. Lots of small business owners create their own website – but just know that it does take time and diligence.
Starting on Social Media
Because social media is so familiar, it can be tempting to jump in feet first with little prep. Focus on creating accounts on just one or two of the most relevant platforms. For example, Instagram and Pinterest may be the best platforms for your brand at this time. Later, you can explore an expansion onto Facebook and Twitter.
When launching a new fashion brand it's always better to take on marketing efforts in small segments to ensure you can manage the workload that comes along with the management of marketing. Create small, manageable tasks you can do right away.
Schedule out your photos in advance on both Instagram and Pinterest to save time and help curate a beautifully branded feed.
Set up your social media bios right away so you don't miss out on valuable traffic. Be sure to write them strategically so new, potential customers know what you're all about in just one glance.
Focus on Search Engine Optimization
If you're not familiar with SEO, now is a great time to read up on the marketing strategy that helps your website attract organic traffic inside of Google.
Get your website launched and your social media set up before worrying about website optimization and Google ranking.
But in the meantime, we have some great resources on the blog about SEO such as 5 Tips for Keyword Best Practices, How to Gain Backlinks, and SEO Basics for Your E-commerce Website.
Add a Layer of Paid Advertising
After your branding, website, social, and SEO is running smoothly, it's time to focus on paid advertising. In the world of marketing we never say never, but rarely have I seen an effective paid advertising strategy launch before a website has been launched and a social presence established.
If you're launching your website and social even before launching your first product (a strategy I would highly recommend) think about using paid ads on social media or Google to help promote the launch of the new fashion brand or a product line.
With any paid advertising strategy, make sure you have calculated enough money in your budget. One idea is to consider promoting products via your Pinterest account.
Look Into Unique Marketing Efforts
Once you've conquered these basics, you may still feel like there's something missing from your marketing efforts. This may be time to explore the world of emerging marketing strategies.
Tactics such as retargeting – a version of paid ads that "follow" a user around different websites – have proven to be incredibly effective for e-commerce businesses. Additional strategies such as events, fashion shows, and influencer marketing campaigns can come after your fashion brand has launched and your digital marketing efforts are well underway.
If you're just starting out and launching a new brand, take a moment before haphazardly jumping into every marketing strategy. Instead, create a plan and a timeline that fits your schedule and your brand's needs.
You'll never regret taking these marketing tactics in stages and using them strategically to represent your new fashion brand in the best possible way.