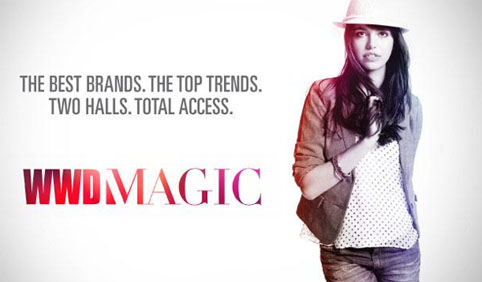 I spent most of August attending tradeshows to look for new designers and scope out collections for Spring 12. MAGIC was my fifth tradeshow and the last one of the month. I attended MAGIC the year before and wow, there were so many strong additions. It was truly a fun and memorable experience with a lot of learnings and new connections.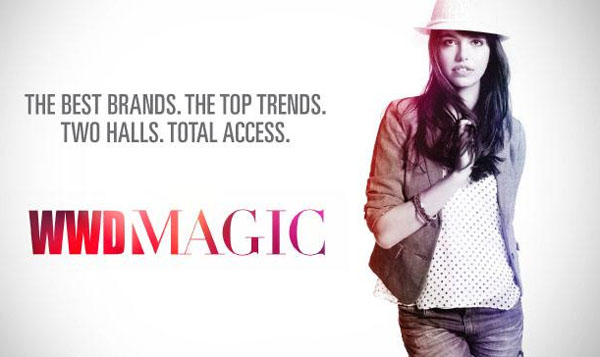 The biggest takeaway is that MAGIC is defining how we think about trade shows. In fact, it's not just a tradeshow, but an experiential immersion into designer collections, resources and technologies. Along with seminars, fashion shows and DIY booths, like BurdaStyle's craft station, it was a way for people to connect on the show floor, but also continue that dialogue online, and for designers, hopefully in-store! Here are some of my highlights from Vegas.
The Talent
From WWDMAGIC, to PROJECT and POOL, this was the place for buyers and editors to find the widest range of designers under one roof. It's a one-stop show to review brands (and hopefully write orders) in various market segments such as Indie designers, streetwear brands or curated collections like PROJECT WOOSTER that gave buyers an expert opinion on which menswear brands are strong for the season.
Network and learn from MAGIC Bloggers
This was the second season that MAGIC invited influential bloggers to report from the show. It was great to finally meet bloggers whose posts I've read and that I've become friends with on Twitter. I was also able to hear their opinion on emerging trends, tips and which designers they found interesting. Best of all, everyone had their own area of focus and gave diverse perspectives about what they saw on the floor.
Seminars and Technologies
MAGIC also brought in a power-house of expert speakers and brands leading the way in innovation. The seminars were truly informative and covered everything from trends, sourcing, and production. My favorites included topics like what a buyer wants from a designer and hearing Uri Minkoff speak about how he helped build the Rebecca Minkoff brand. MAGIC was also the source of new technologies like Stipple, a resource that allows for social shopping and search within images and Madison Buyer, an online site that connects designers, retailers and press.
Social Media Connection
MAGIC's social media presence could be seen through multi-platform channels. With the #MAGICLV trending topic, posts to Twitter, Facebook, inspiring Instagram shots (which also include nice Vegas pics), and Tumblr posts, they had social media covered.  Their platforms became my go-to resource during that show and I loved seeing what everyone else experienced.
The other interesting part of MAGIC is ability to sustain interest after the show. New blog posts come out every day on what's hot, trends to watch and individual experiences which all makes for strong content. It also shows that MAGIC is not just a twice a year event, but a continuation of the tradeshow brought to life on various platforms both on and offline. Luckily, I was able to attend a great event and look forward to the seasons ahead.