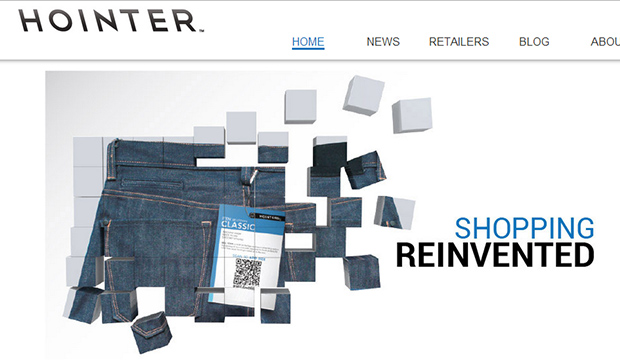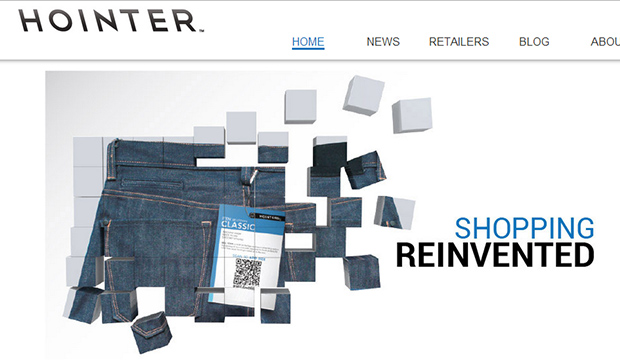 Last week we spotlighted STORY, a real cool concept store her in the NYC area.  As an on going series, our next spotlight is on Hointer, the menswear shopping site that integrates online and offline.
The general perception is that men and shopping don't usually mix (there are exceptions to every rule, of course.) Tedious, frustrating and annoying is the general consensus. As much of a chore as it is, at some point, a shopping trip becomes a necessity for everyone.
Gentlemen, meet Hointer. It's sort of like online shopping, but with the ability to try on before you buy.
Hointer is a high-tech clothing chain that sells designer jeans. It opened its first US location in Seattle late 2012. Started by Amazon's former head of supply chain and fulfillment technologies Dr. Nadia Shouraboura  and "a bunch of curious techies who thought the old-school way of buying clothes just wasn't fun."
Not only does Hointer eliminate having to physically sort through piles of merchandise looking for your size, it also eliminates having to wait in line to pay for your purchase, and, perhaps most ingenious of all, Hointer eliminates having to communicate with another person all together.
Why it's special:
You see, Hointer employs robots and mobile technology instead of real people. Inside the store, one of each style of jeans is displayed, hung across a series of tubes and cables for your viewing pleasure (no folding or unfolding necessary).
Customers scan the QR Code on the pair(s) they want to try on via smartphone app then choose a size and color and add it to their virtual shopping cart.
Collaborating with a totally awesome German equipment manufacturer, the server team prototyped and built technology to create backroom/fitting-room magic that puts the control of the store behind a simple set of APIs (Application Programming Interfaces) and is capable of retrieving requested items in seconds.
Once you've finished adding all items you want to try on to your cart, you hit "try on" from your phone. You're then directed to go into one of the dressing rooms and your items will appear from a chute (there's one for items in and one for items out) into your room "like magic" within about 30 seconds.
As you're trying things on, if you're not interested in something, it's no problem! Once you toss it in the "out" chute conveniently located in your fitting room, it's automatically deleted from your virtual cart. On the other hand, if you find something you do like but need a different size, you can go back to the app, add the new size to your cart and it will come directly to you.
When you're ready to make a purchase, you just swipe your credit card on the tablet right outside of your dressing room, bag up your purchase, and voila! You're ready to rock and roll, no human interaction necessary.
Since its launch, Hointer has continued to innovate, adding things like free, next-day custom alterations and a color coded system introduced to help customers find their category of denim (relaxed, baggy, slim fit, etc) much faster.
Hointer has also added shirts and belts to its inventory and a quick check on their blog shows that women's jeans were just launched on March 2nd, 2013.
Nadia Shouraboura has very high hopes for Hointer. She was recently quoted in The Economist enthusiastically saying
soon, every item in the world will be sold like this. It will be bigger than Amazon.
What do you think of this 'no salesperson necessary' concept? Ladies, can you picture yourself shopping at Hointress once more women's styles are available?