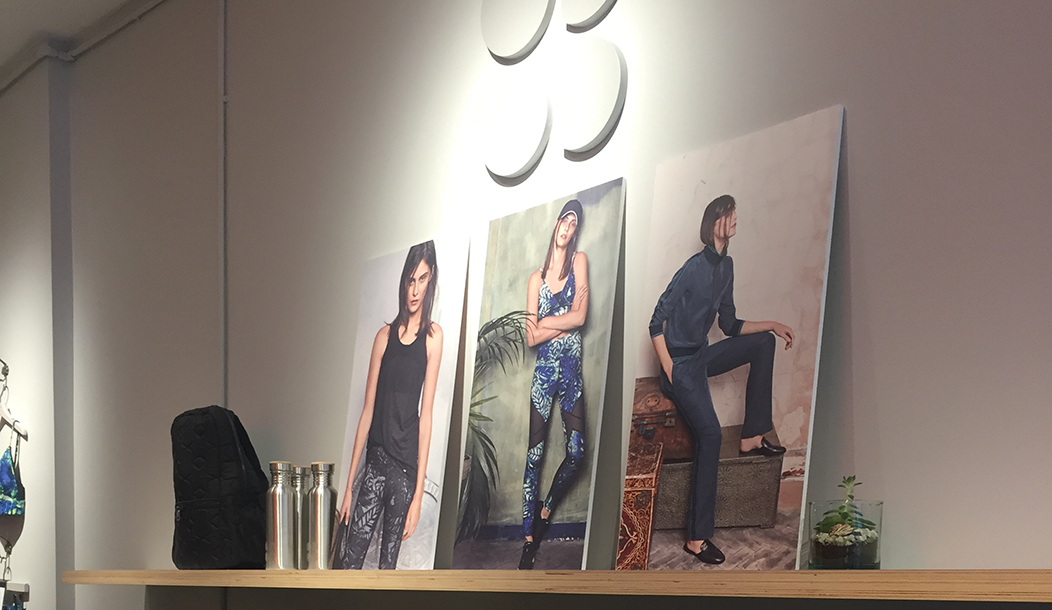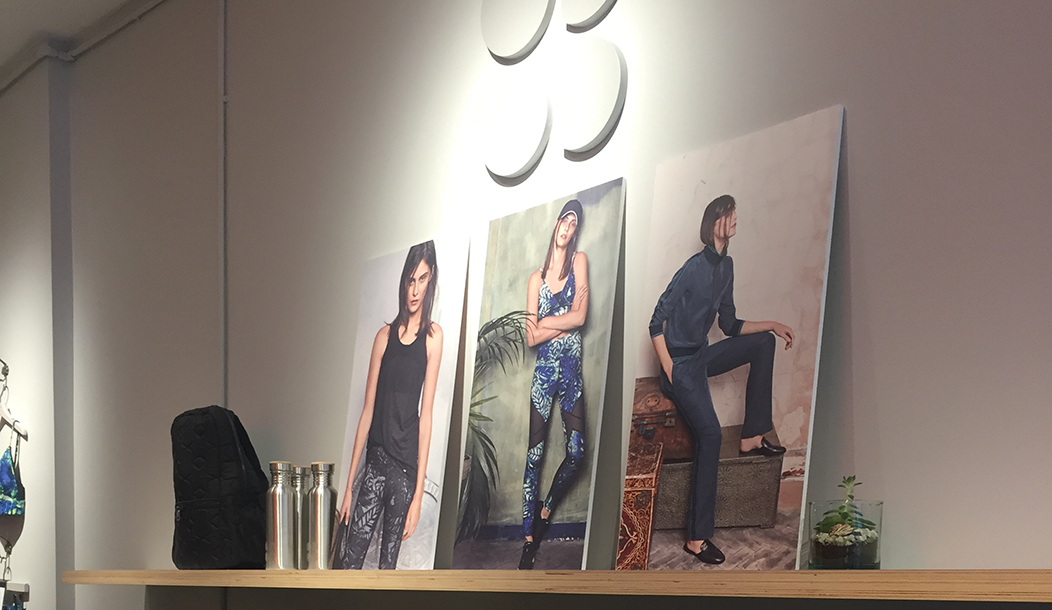 The Retail Report is a recurring look at different physical retail shops. Here, we examine the merchandising, branding, marketing, and storytelling through branded environments.
Activewear Row
Old news – but the activewear market exploded and it continues to grow. This is reflected in the proliferation of fitness-based retail shops scattered in New York City.  In particular, a section of 5th avenue – between 14th and 20th streets – seems to have become the prime shopping center for fitness brands. Recently, we visited this strip to complete a cross-comparison of the different experiences provided by various brands.
In a span of 6 blocks, we visited:
LuluLemon
Gap Body
Athleta
New Balance
Bandier
Sweaty Betty
There were more stores we could have visited, such as Nike, Victoria's Secret, and J.crew (both brands have fitness collections), but we decided to focus on a few. Instead of analyzing all details of one location like in our normal retail reports, in this article, we're going to keep the evaluations brief and mainly limited to the following points:
Emphasized Brand Value
The Good
The Bad
Bonus Details or Novelty Play
Lululemon
Emphasized Brand Value: Performance
The Good: Amazing display system, unexpected details throughout the space – such as an area to sit and test beauty/body products. The Hub17 Space is pretty awesome.
The Bad: Not much, although we did find the inclusion of the book "Atlas Shrugged' as part of the décor kinda weird.
Bonus Detail: Hub17 co-working / event / fitness studio
Lululemon has a great display system. The brand is known for performance and high-quality apparel and accessories, and their store is designed to show it all off. Every inch is utilized in an efficient way, and getting around the store is straightforward.
What's most interesting though, is that this location was created as a destination for more than shopping. The basement houses Hub17, an event, co-working, and studio space where consumers can take fitness classes, attend local events, and are even invited to access the internet and work. The creation of a holistic "experience" is part of a larger overall fashion retail business trend. Club Monaco does this well, as noted in this article.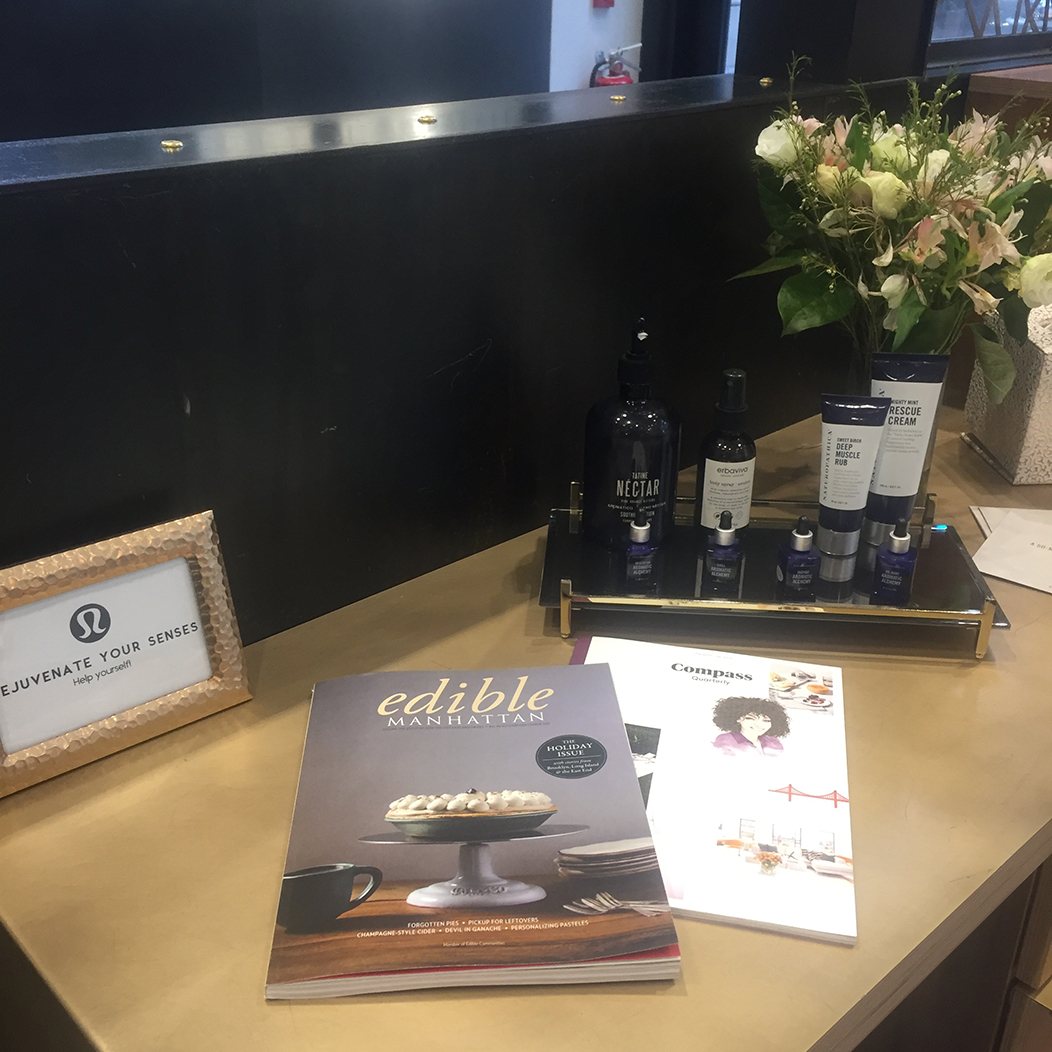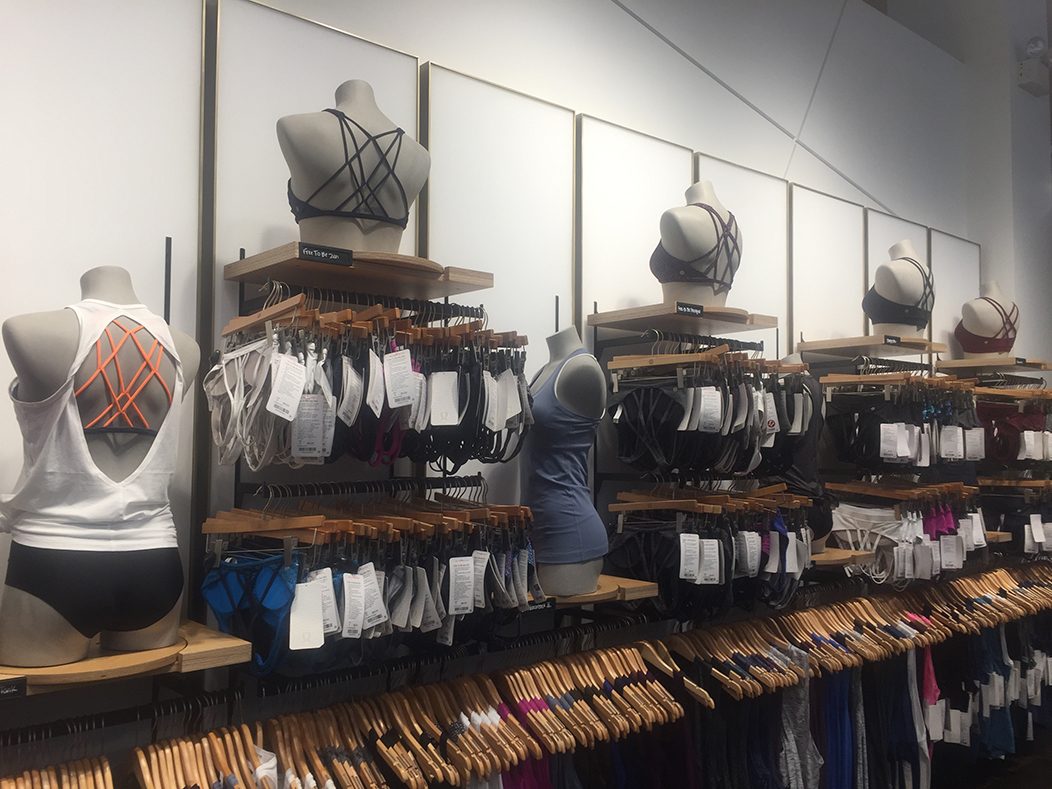 Gap Body
Emphasized Brand Value: Basics for a good price
The Good: Straightforward and not overwhelmed by choice
The Bad: Not very interesting or fun. No unexpected details.
Bonus Detail: N/A – see above.
You know what you are getting with the Gap. It's a place for basics and pieces that may be new/updated, but not trendy. Gap Body is the same, pretty straightforward. You walk in and quickly, you can get a grasp on where to navigate and what items are available.
The most visually interesting thing about the store was the front display, where mannequins are arranged to emulate dynamic movement. It's eye-catching, but not necessarily enough so to grab and keep attention.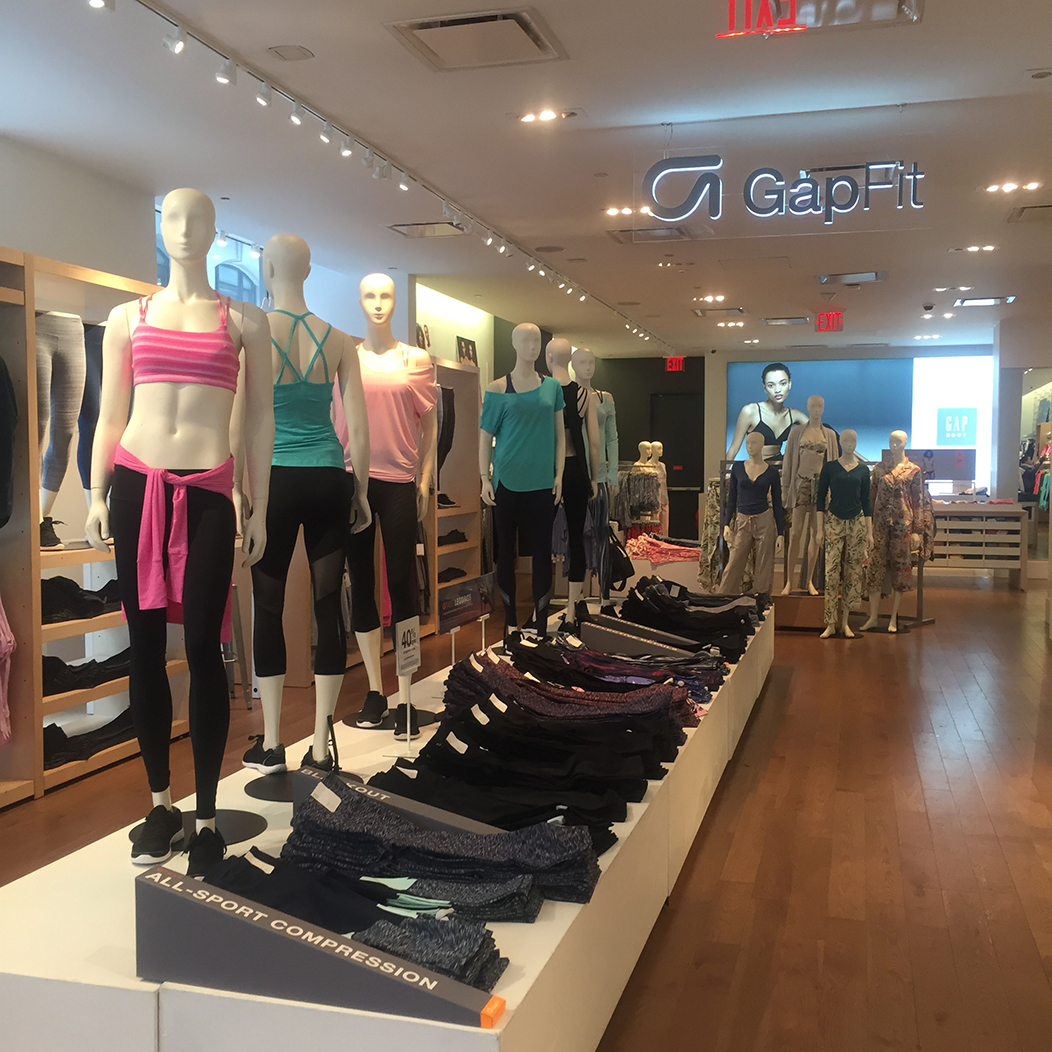 Athleta
Emphasized Brand Value: Athleisure Lifestyle
The Good: The interesting use of props and display arrangements help emphasize the "lifestyle" component of the brand
The Bad: Could be overwhelming
Bonus Detail: List of events and classes customers are invited to join
Athleta had the most creative displays and they used dynamic mannequins to highlight particular sports. The store is broken into sections that tell different parts of the brand story, and props and mannequins are arranged accordingly.
For example, they actually had mannequins on a bike, in yoga poses, and running. Besides active wear, the brand also produces casual wear for every-day use. These displays had a different tone, the mannequins were less sporty and the outfits were suggestive of leisure time.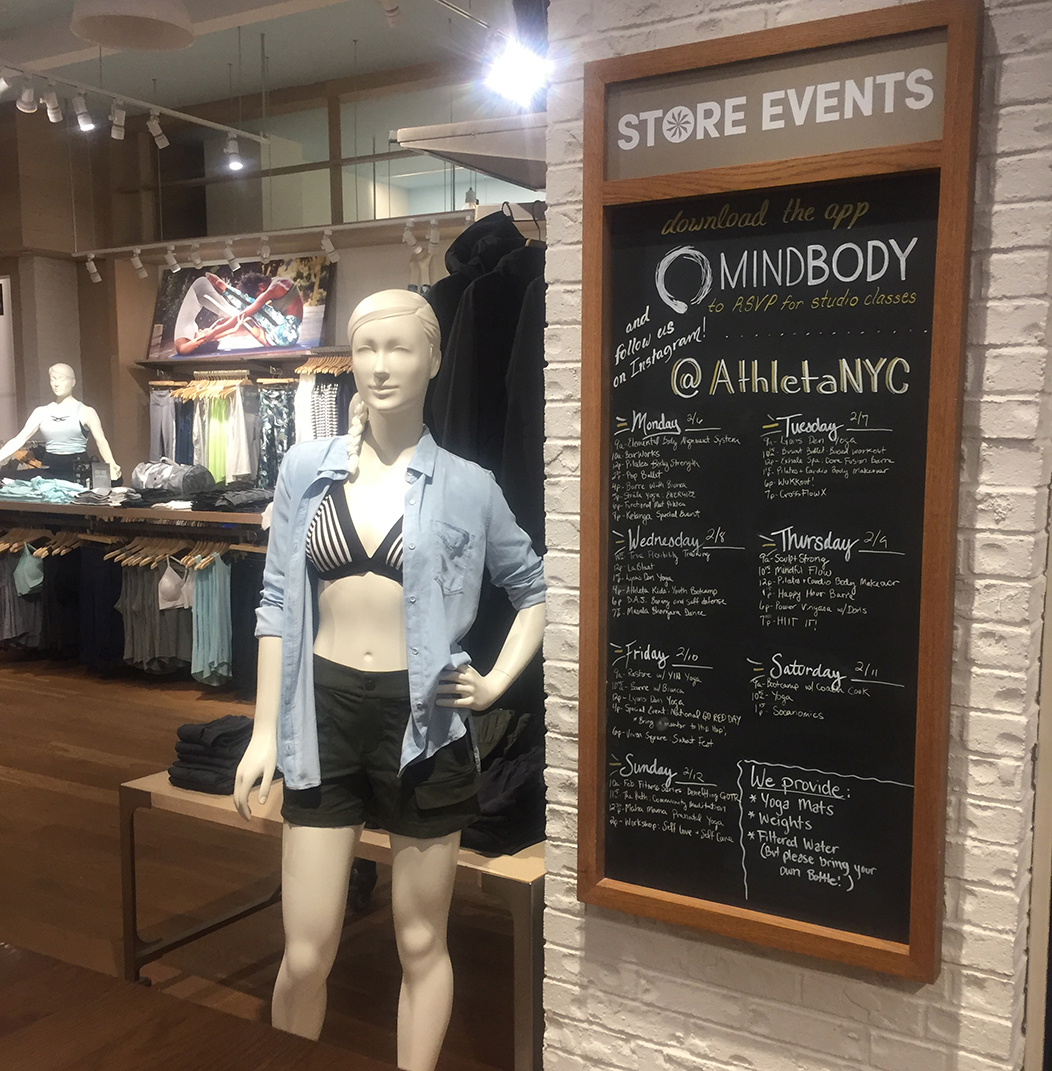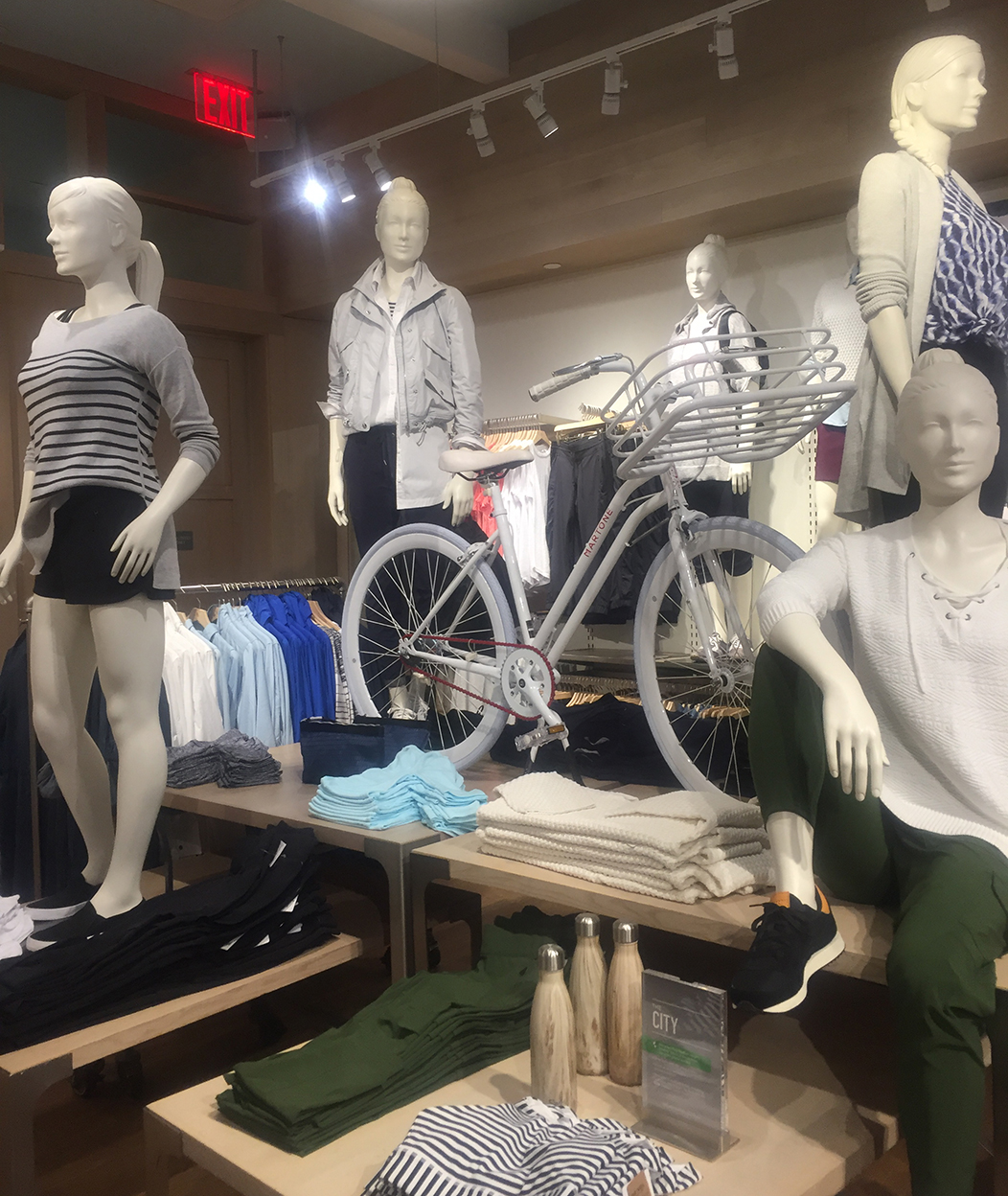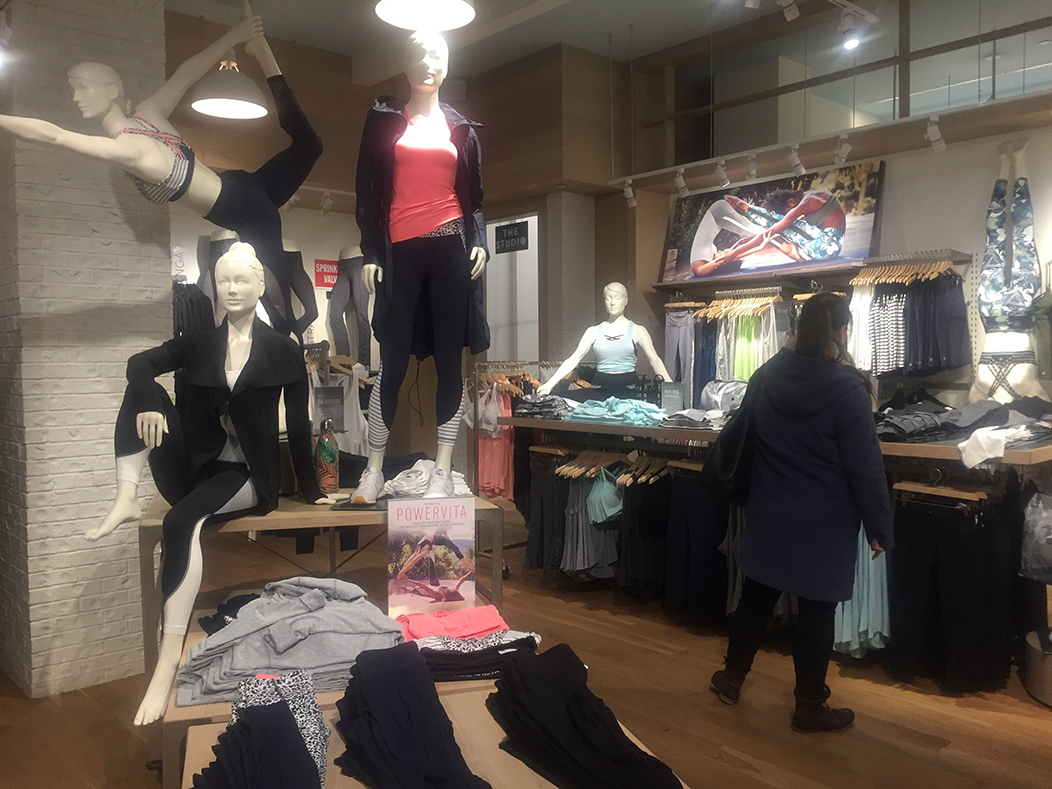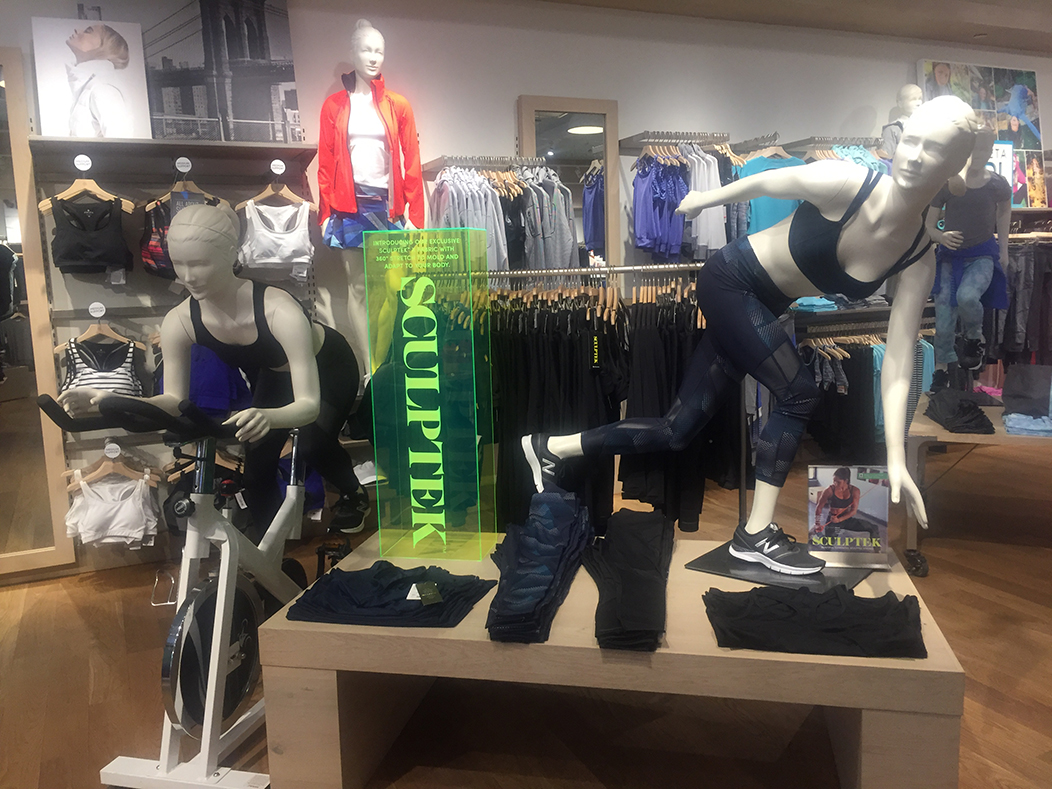 New Balance
Emphasized Brand Value: "Sporty" activewear and running
The Good: Positions New Balance as an authority on running
The Bad: Not original or distinct enough
Bonus Detail: Customizable shoe showcase
This is probably a place where you go with the intention that you need a new pair of running (or workout) shoes, instead of just "checking it out" (at least that's how we would approach shopping here).
There was a small area where shoes are made-to-order. Next to it, customers are guided to look at a display where more customizable options are provided, and they can order online.
Customization and personalization is a fashion trend that has only been getting more and more common.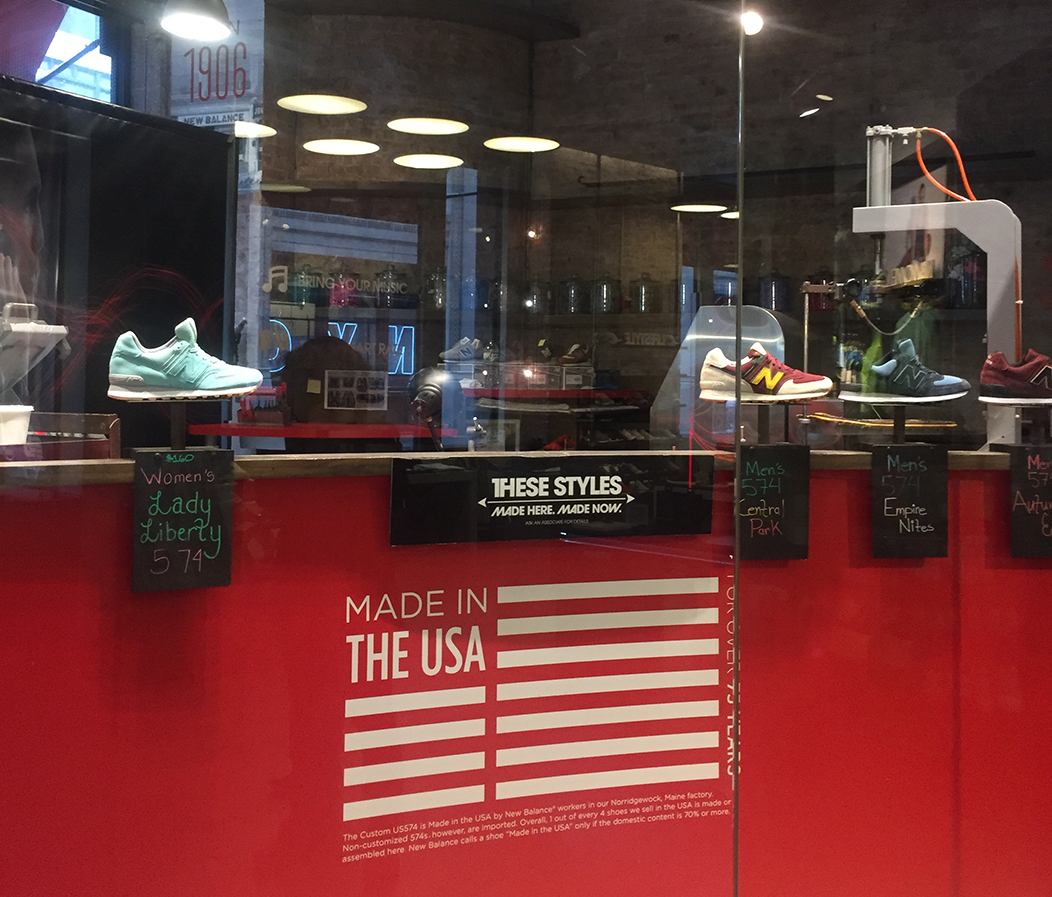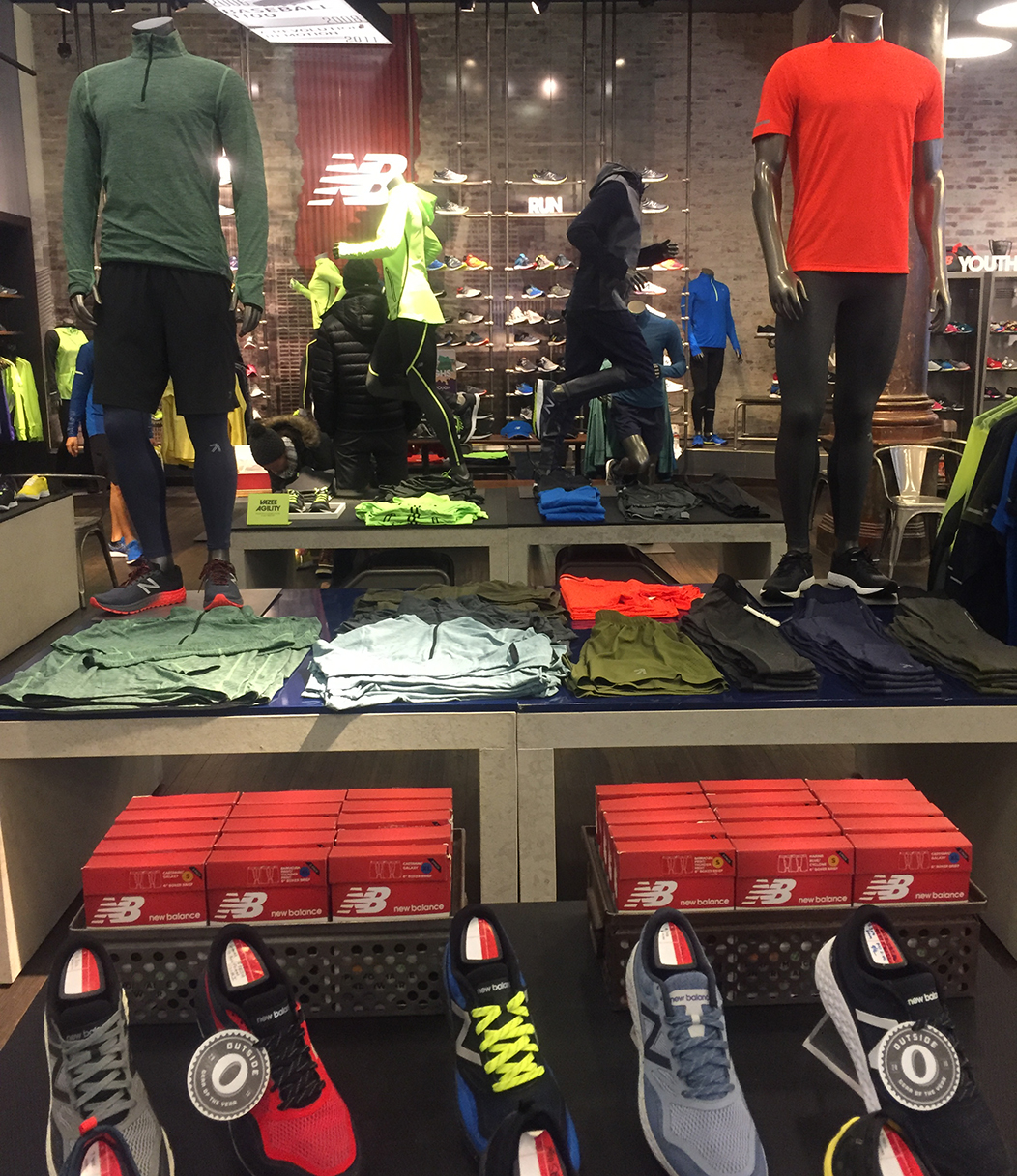 Bandier
Emphasized Brand Value: Trendy
The Good: Can find brands that aren't in major retailers or are too small to have their own physical shops
The Bad: Displays are not very creative. Racks of clothing without signage means you don't know what you are looking at or why you should care.
Bonus Detail: N/A – Studio space above the store, and they have a special Nike display room
Bandier is a retailer that sells a variety of activewear brands including it's own label. The store transitioned from a pop-up to a full-fledged retailer and their new(ish) space includes a studio for fitness classes.
In theory, it's fun to shop for different brands within the same space but Bandier could emphasize this in a much stronger way than they currently do. There is very little signage to suggest the variety. Racks aren't broken up, and you have to go through pieces one by one to get an idea of what is actually available.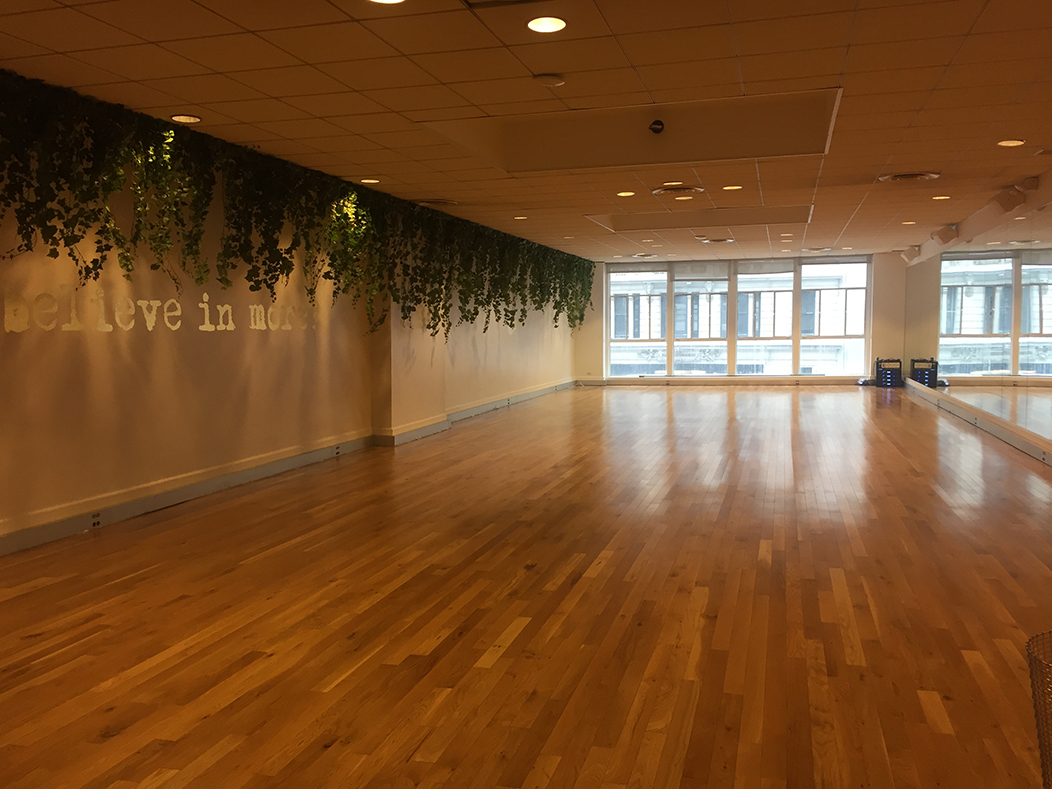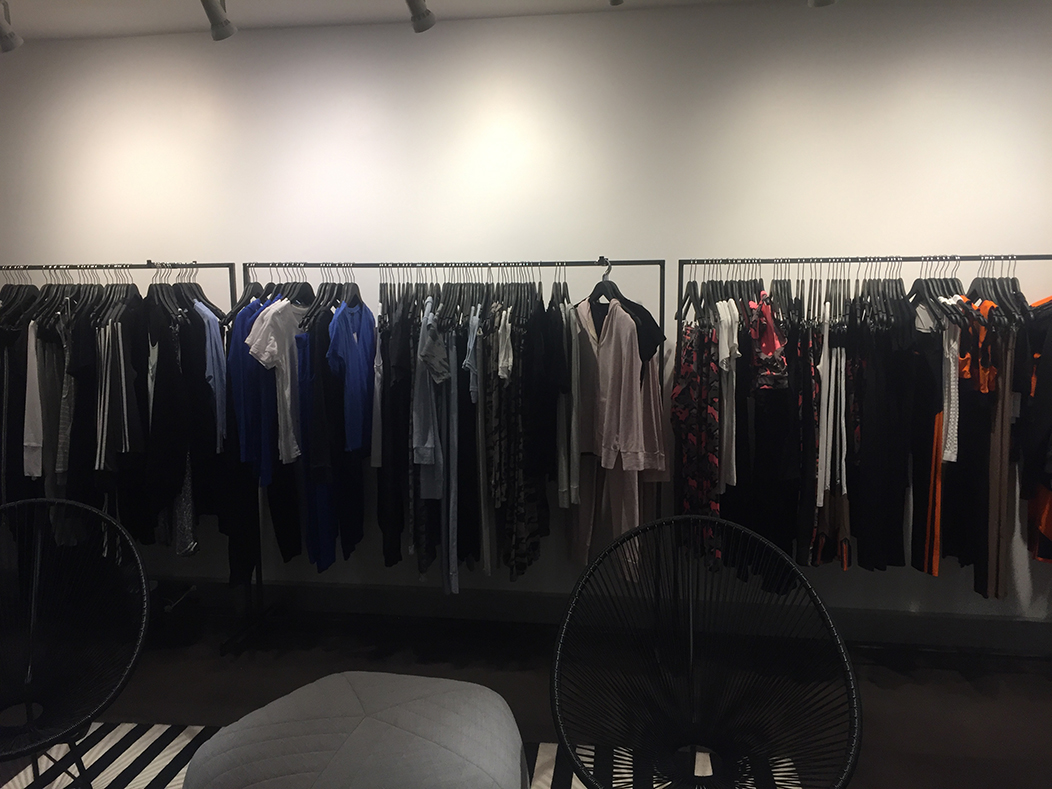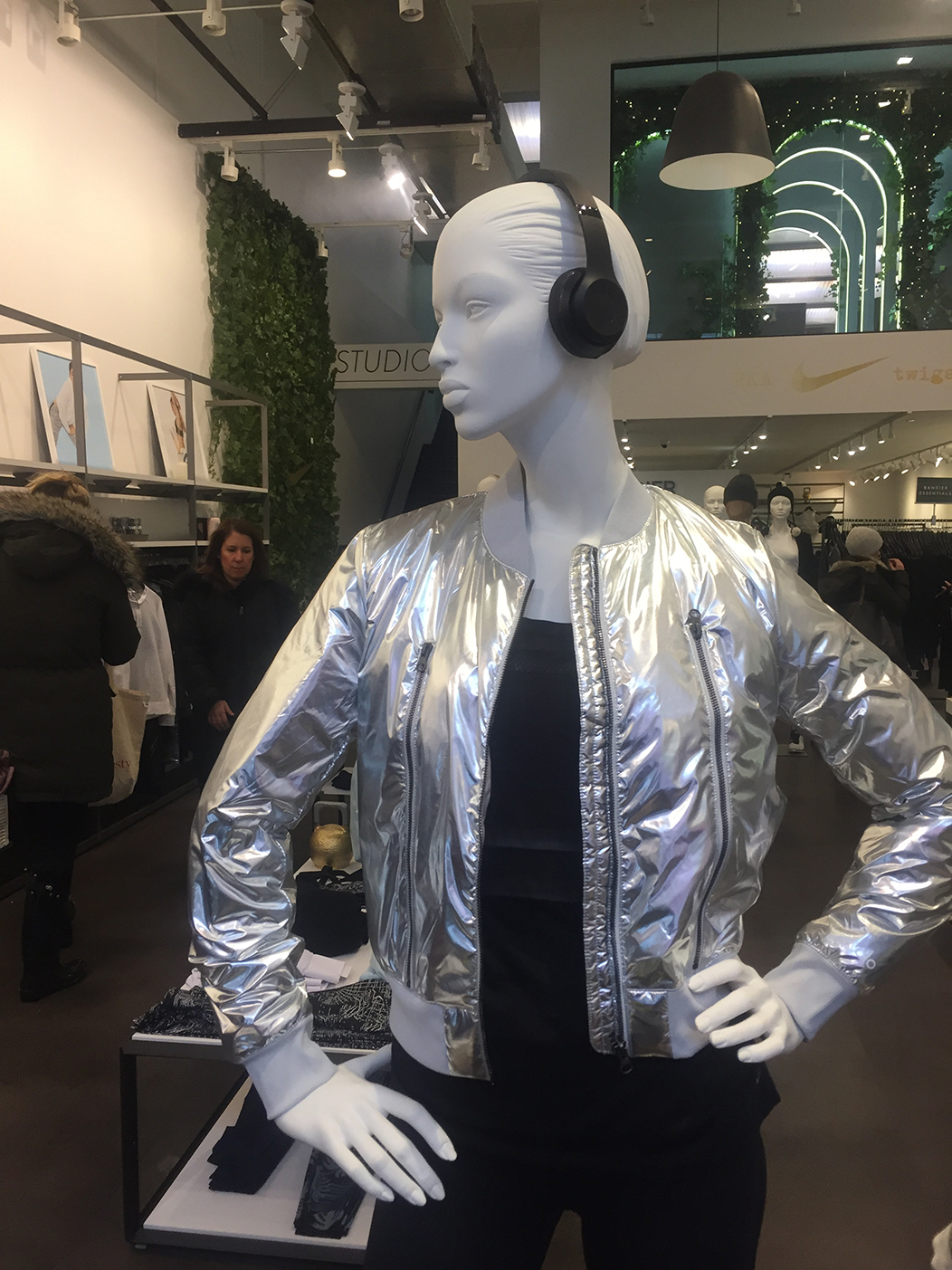 Sweaty Betty
Emphasized Brand Value: Cute activewear
The Good: Gymnastics inspired displays add a touch of charm
The Bad: There is little to suggest how this brand sets itself apart from other activewear brands. Do they focus on performance? Prints? Quality? Not sure.
Bonus Detail: Personalization options
Sweaty Betty has the smallest location, but they made better use of their space than Bandier did. The displays are simple, but tell a stronger story and provide the visual scale and height that was lacking in Bandier.
The vintage gymnastics props were a clever addition as they allowed for interesting displays, but also provided ways to showcase other items. For example, the wooden bars above racks that hold accessories and pictures are actually gymnastics stall bars. There was a vintage-looking gymnastics bench and also rings.
It's not immediately clear how the actual apparel is different from the other women's activewear brands, such as Lululemon and Athleta, so that is an area for improvement.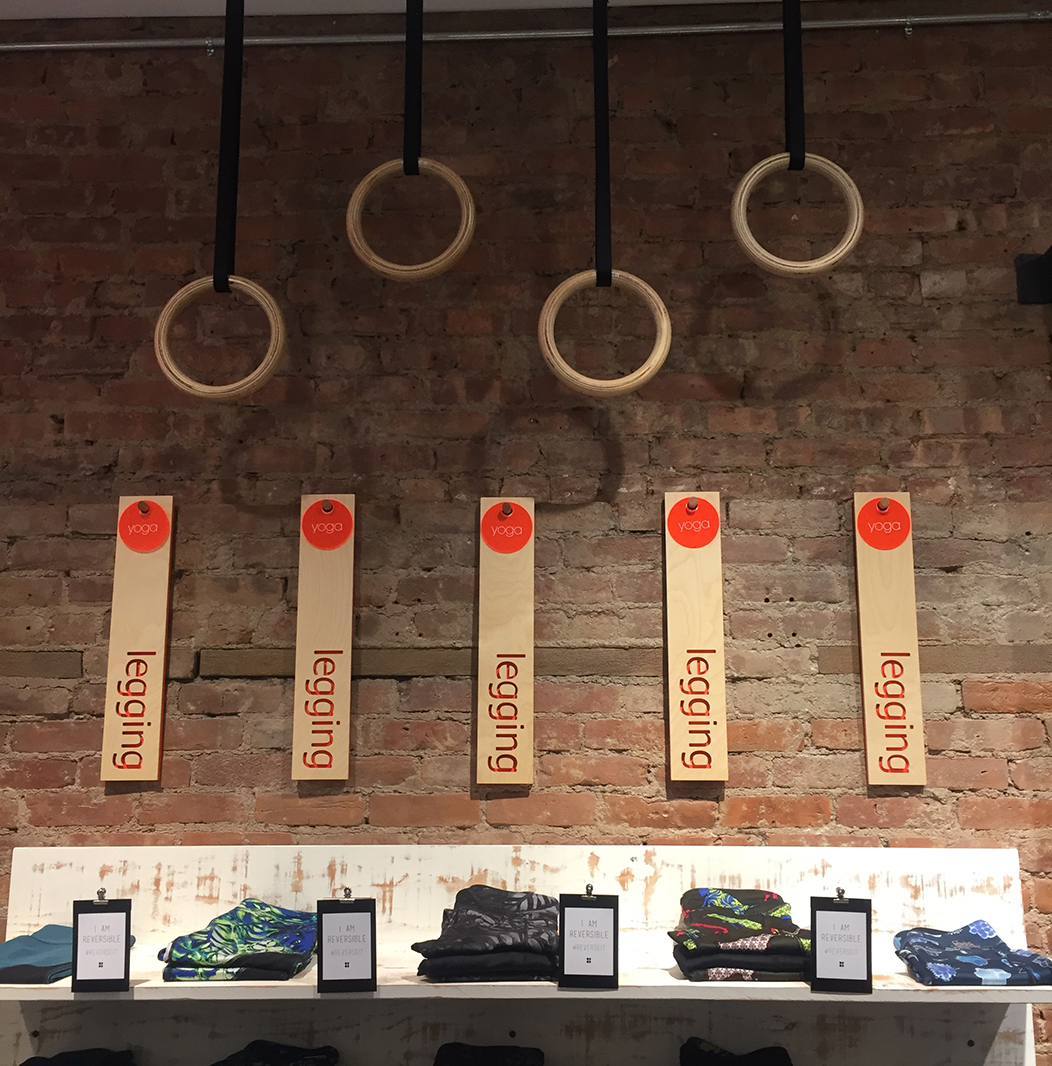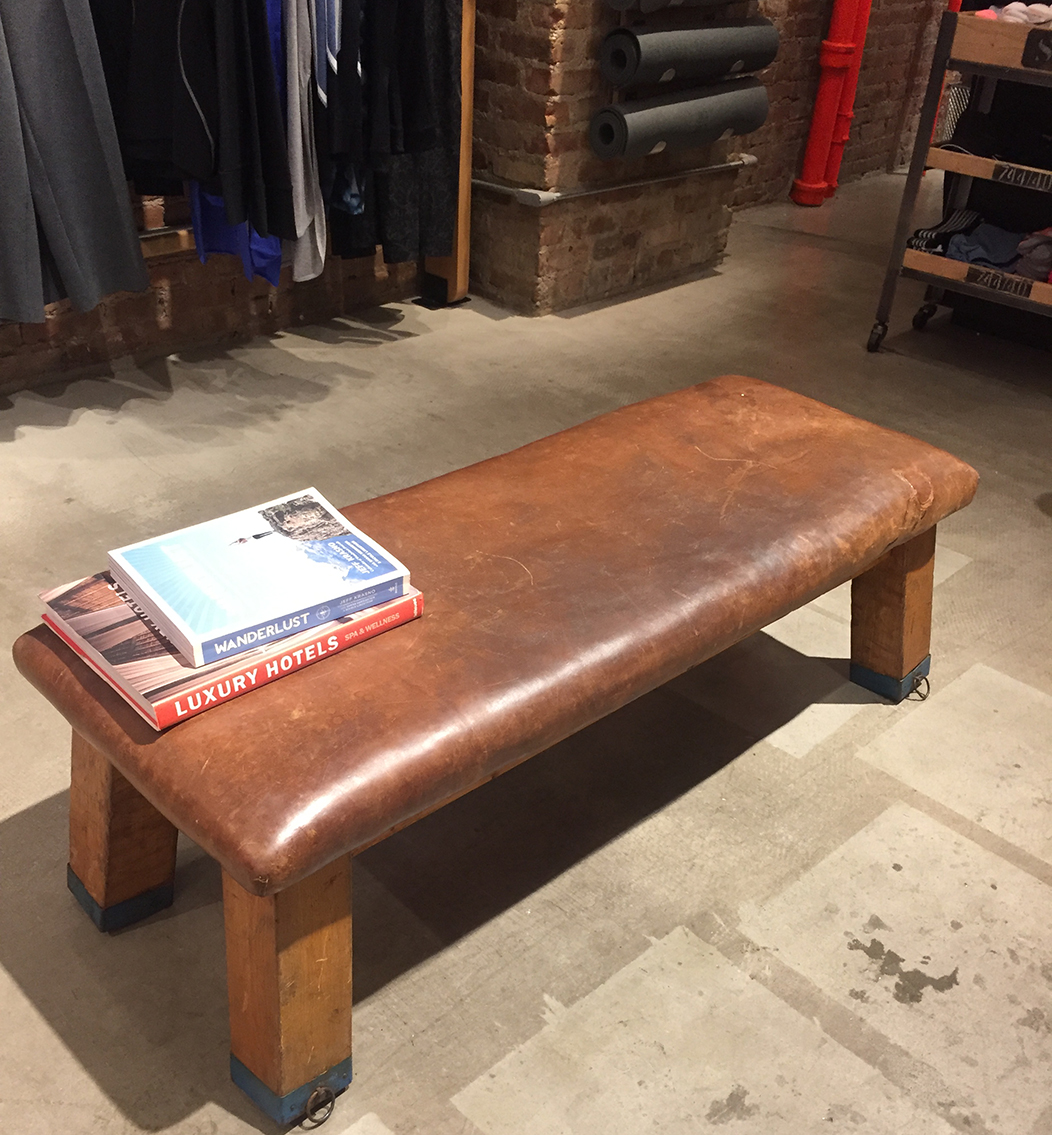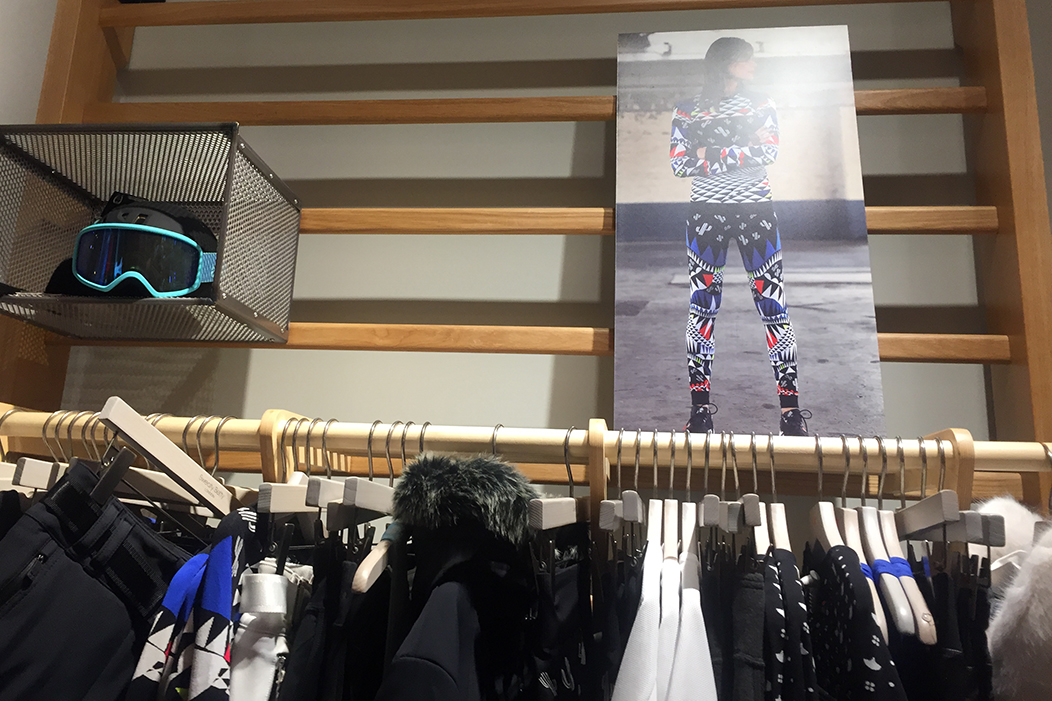 Summary
Visiting what we are calling "Activewear Row" was an interesting exercise because it gave insight into how brands are differentiating themselves within a specific, crowded market.
Each retail shop represented their brand well, and reflected the brand values and characteristics. Each brand provided context for what it means to have an active lifestyle from their point of view.
Visiting these shops also provided insight into general retail trends, such as the inclusions of meeting spaces and the idea of the shop as a "destination for experience" rather than just a place to pick up clothes.