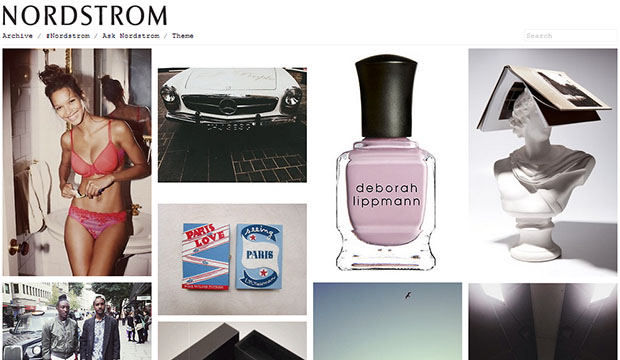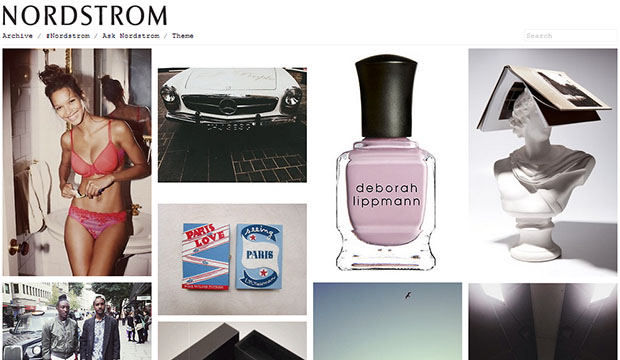 The well known retailer Nordstrom is proving itself to be an expert at engaging with its audience across multiple social channels, as well as connecting both online and offline for continued engagement.
On thing that Nordstrom ensures is that its visual content is available on whichever channel its audience prefers — providing insight into the latest styles available in the store, upcoming sales, and much more.
Let's take a look at Nordstrom's Social Media Approach
Twitter and Facebook
Nordstrom uses Facebook and Twitter to provide updates on daily specials and tips through their committed community managers. The community managers are helpful, quick to respond, and always give nice, sweet comments when consumers share their latest Nordstrom finds.
Going the extra mile: When customers have a question for the store, they often use Twitter to ask it.  Nordstrom, unlike a lot of major retailers out there, do actually respond within minutes including direct messages for direct answers needed.
Email Marketing
Frequent (but not too frequent) emails allow consumers to be alerted to the new trends available in store and online, as well as sales occurring at that moment so their customers don't miss out on a great deal.
Pinterest and Instagram
Nordstrom's Pinterest and Instagram accounts are always up to date with their latest trends.  They include highlights of bloggers and their best customers wearing styles from the store. When customers tag their latest purchases with Nordstrom handles or hashtags, they are automatically considered for a highlight.
tumblr
Nordstrom's blog is especially unique because it isn't just about the products but also gives consumers an inside look at Nordstrom's take on fashion. This includes street style pictures from the week, which is great for a quick daily inspiration and feels almost like a service that the retailer is offering its customers.
Takeaways and Lessons to Apply to Your Brand
Use visual content that highlights your products in a way that the consumer can see the value, be excited to share it, and potentially purchase it.
Provide a path to purchase on appropriate channels.
The same content doesn't live on every channel; allow diversity.
Allow the audience to be a part of the content; User Generated Content can allow your fans to feel special.
Social media, especially channels like Twitter, allow the brand to have a two way conversation with their audience — answer questions, comment back, show appreciation, and interact with your audience in a considerate manner.
Respond in a reasonable amount of time.
Value your influencers and reward them with consideration.
Connect online and offline.
Provide inspiration through your content.
Show the human side of your brand.