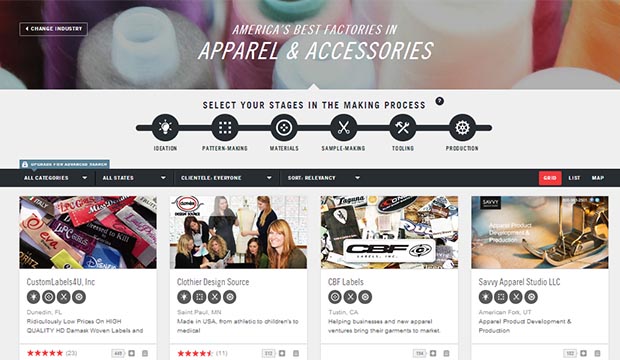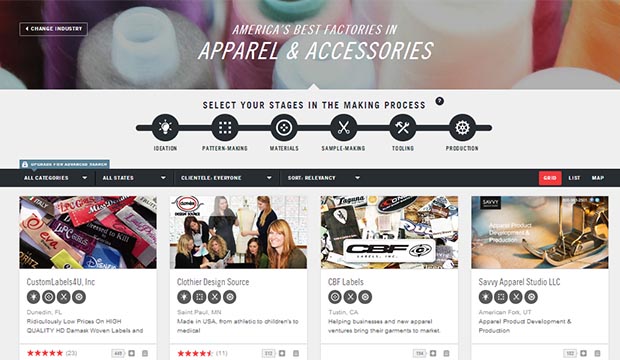 Over a year ago, we told you all about Maker's Row, a resource for emerging designers to source domestic production and manufacturing for collections.  No doubt, you've continued hear their name as the business has grown to become one of the most exciting new platforms in the fashion industry.
Recently, we learned that Maker's Row is now offering premium access for designers who are serious about sourcing and building relationships with domestic factories.
So what does that mean? In addition to building a brand profile, organizing your factory communications, and having access to the factory database, you…
Have access to "Advanced Search", which allows you to sort your search by location, ratings, popularity, and all kinds of other stuff. Very helpful.
Get "Premium Status" added to your brand profile which essentially let's you cut to the front of the line when it comes to communicating with factories and suppliers. Sweet deal.
Are invited to exclusive events, both online and offline, that will help to grow and improve your business.  Always a good thing.
Working out the logistics of the production side of your fashion business is never an easy task. So check out Maker's Row, especially if your a StartUp FASHION member, as you get 50% off your first year of Maker's Row membership!
StartUp FASHION members, access your discount here.