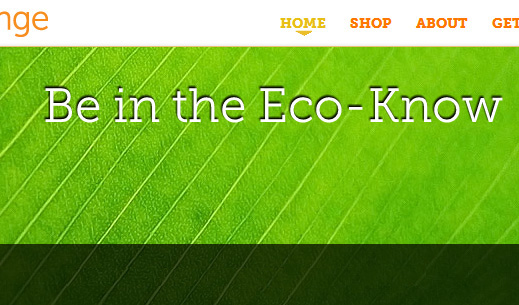 We at StartUp FASHION try to keep a well focused eye on the world of eco-fashion.  We believe it's the direction of the industry; becoming less and less of a novelty and more and more of a necessity.  So we were excited to connect with Fashioning Change, a company based in San Diego that is making great strides in implementing green shopping into the everyday lives of fashionable consumers.
How are they doing this? Well, Fashioning Change has developed an application to make 'green' easy.  Their app, still in a quasi stealth mode, uses a shoppers existing personal shopping preferences to facilitate the introduction, and purchase, of eco-chic apparel choices.  Having a deep passion to support people in making a connection between an item that is purchased, the environment from which something comes from, and the people that made a garment, the Fashioning Change app includes a revolutionary function that tells a designer's story and the lifecycle of the brand's garments.
Now, it seems a bit vague, right?   Well, it is.  As mentioned, the app is still in it's developmental stages but will soon be ready to launch, with a scheduled release for holiday 2011.  Presently, Fashioning Change has a call out to eco-friendly fashion and accessory labels that may be interested in being part of this revolution.  Keep in mind, though still in a quasi stealth mode, once a rapport has been built with a designer Fashioning Change works to be very open and transparent with their app and larger vision.
We were lucky to get a little behind the scenes window into what this company is cooking up and, we must say, it's pretty darn exciting.
If you're a brand interested in getting involved, submit your line or website here.   Be sure to visit the homepage and sign up for potential inclusion of the closed BETA for the of March!