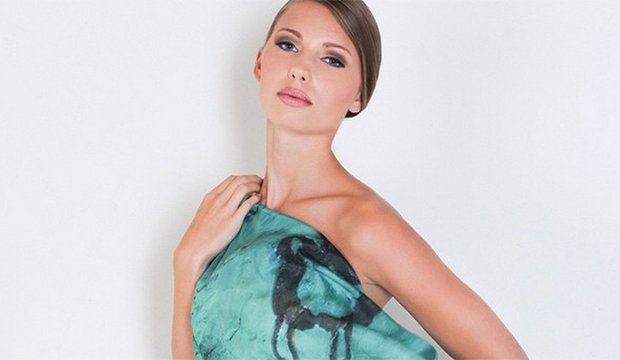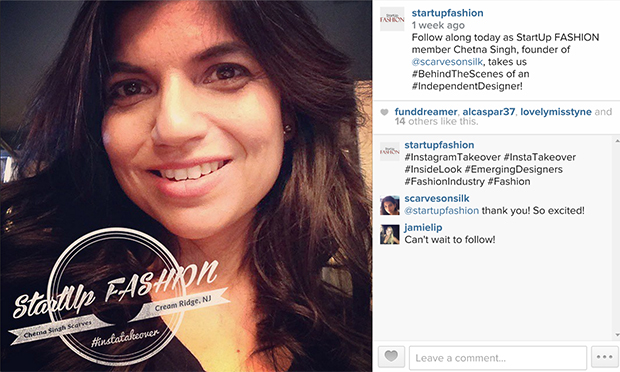 Last week artist and independent designer Chetna Singh took over our Instagram to share with everyone a day in the life of an independent designer. 
Shana is a very talented painter based in NJ and we're proud to say is a member of the StartUp FASHION community. We met Chetna over a year ago and have been so excited to watch her build her brand. We particularly love seeing how Chetna starts with one of her original paintings and then digitally prints in on gorgeous silk scarves that are luxurious and versatile.
Below is our interview with Chetna, where she shares a bit about her business and lessons learned as an independent and up and coming brand.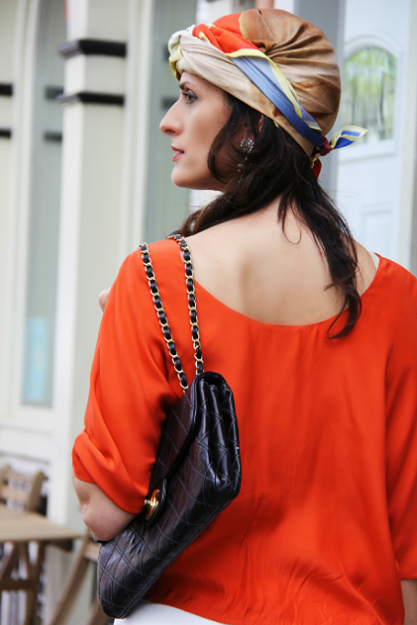 There is a saying "you learn something new every day." The day of your takeover, what did you learn about business in fashion?
No matter how well you prepare for an event, there can be complications and one just has to work around them. Traffic times and holidays are important to consider with events.
What is your favorite photo you took? Why?
I would say it was the slideshow because it documented the progression of my artwork, the basis to all my scarves. Unfortunately the last part of the slideshow was deleted on Instagram as it was just a little too long. One cannot exceed the 15 seconds limit, something else I learned.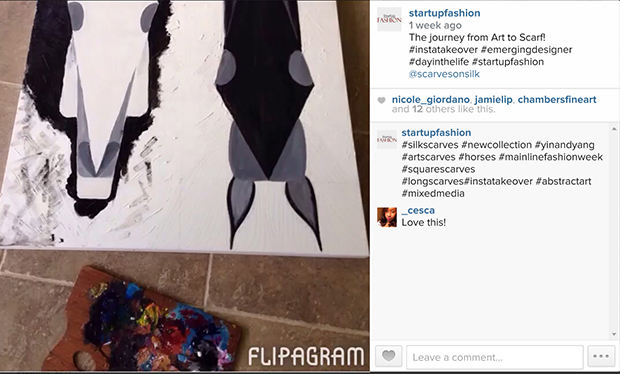 What is the most valuable thing you did the day of your takeover?
I wanted to recreate a display that I had done at Henri Bendel earlier this year but could not find a similar stand. I improvised by attaching a shower curtain rod to two mannequins and it worked really well, displaying a length of the scarf vertically, which was visually appealing.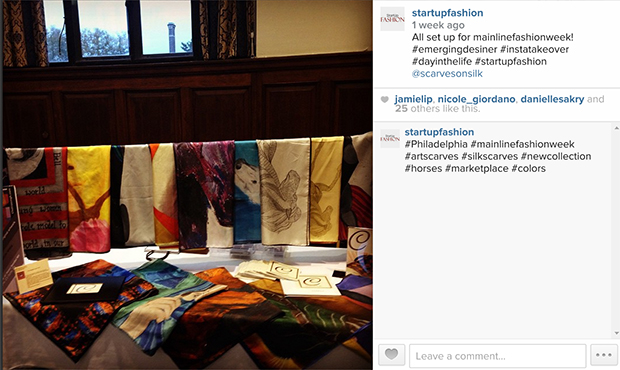 How would you describe your day in three words?
Enjoyable, Creative and Interactive
What role has StartUp FASHION taken in your everyday business life?
As a complete novice in the industry, StartUp Fashion has been an invaluable resource. I have learned about everything from look books to approaching retailers here. The forum is a great site to bounce ideas off fellow designers and I have met some amazing people there, who are always willing to help out with my queries.
What did you accomplish the day of your Insta-takeover?
I previewed my new horse themed collection samples and got input from the audience at the Main line fashion week.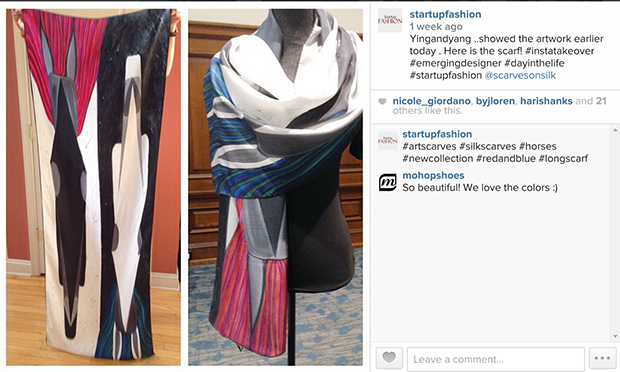 If you could give one piece of advice to fellow emerging designers, what would it be?
Follow your dreams, lace it with reality, work hard and enjoy every second.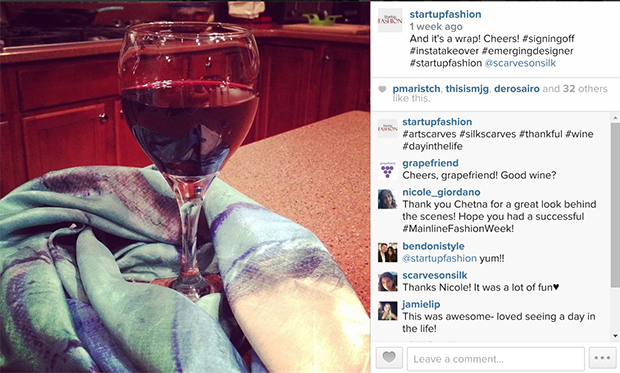 Thanks for an awesome takeover, Chetna!
Stay tuned and follow us as we feature more amazingly talented StartUp FASHION members with Insta-takeovers and blog spotlights!